Fallen Earth Trial | Start Fighting in Fallen Earth with a Free Trial Now!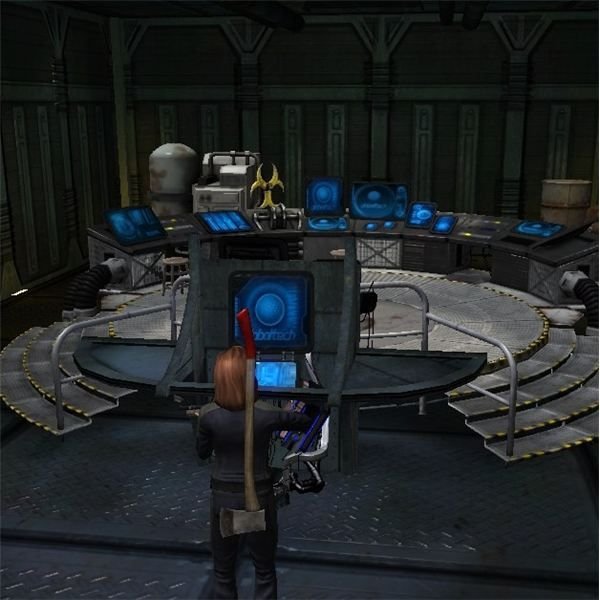 Fallen Earth Features
Fallen Earth is a post-apocalyptic MMO developed by Icarus Studios using a mixture of RPG and first-person shooter (FPS) aspects. In the period since its release in late 2009, the title has generated a healthy player base of knowledgable and enthusiastic gamers, many of whom are more than happy to help newcomers learn the ropes and ease into the intricacies of this unusual experience.
The game includes many of the typical MMO features including crafting, professions, in-depth character creation and customization, and PvP. What it does not have is the typical class selection; instead, you select a general archetype of medic, melee or ranged damage and evolve your character through using specific skills. The more you use a particular skill, the better you will become at it.
Download the Client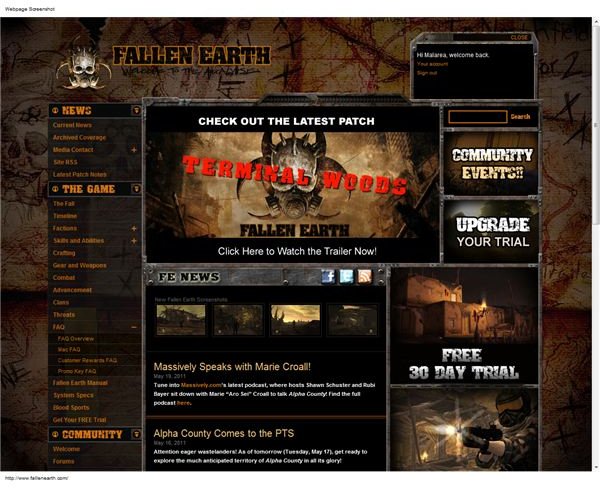 You can find the client available for a free download at the game's official website. Click the "download" link for your operating system and save the file to your desktop. Double click the executable file and allow it to run on your computer. Once the installation has completed, you will need to update your client to the most recent game version. Choose the "Update" option from the game's launcher and wait patiently; you will be in the game soon.
Once you have the game patched up, note the link from the launcher to register a new account. This process is also quick and easy; simply choose a user name and password, provide a valid email address, and you're in.
Free Trial Restrictions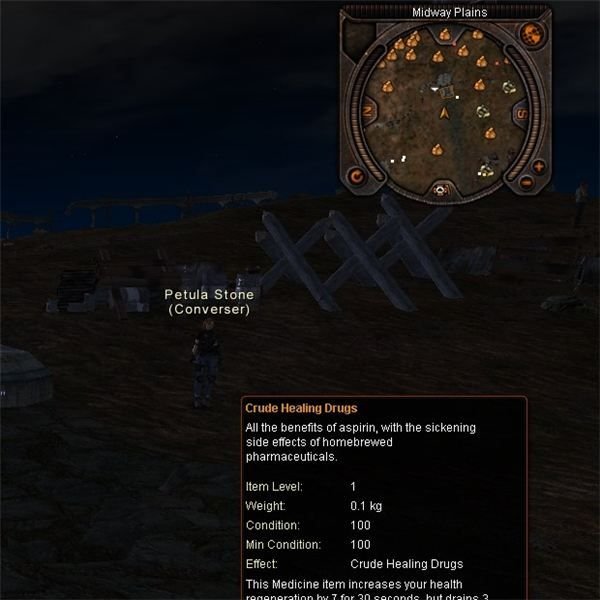 While you can get a great idea of what the game and its community are all about from the free trial, there will of course be some features that are not available to trial account players. Nearly every method of trading items between players is disabled in free trial accounts, including opening a trade window with a friend, using the mailbox or the auction house, and depositing anything (items or currency) in a guild vault.
Other restrictions currently holding back trial members are an inability to use the Global Chat feature or lead a guild. Of course, as a trial player, you really don't need access to these features.
The restrictions are completely understandable, especially concerning the problems that MMOs often have with hackers, spammers and "gold sellers;" these create nothing but problems for both the developers and the game's players and any efforts to limit them are greatly appreciated by a game's fans.
One final restriction for trial players is the limit to 100 chat messages per session. You will be given enough messages to ask questions and interact with other players, but you will not be able to spam advertisements or any other annoying communications to the chat channels. If you're disappointed by this, Fallen Earth probably isn't the post-apocalyptic game for you.
Upgrade Your Fallen Earth Account
So you've used some–or all–of your free trial, and you're convinced; Fallen Earth will be your next big time commitment in gaming. What do you do now?

Upgrading your trial account to a subscription is laughably easy. Simply visit the website, log in, and choose the "My Account" link in the upper right corner of the screen. Click "Your Account" under your user name and you will be taken to the Account Management page. From there, you will notice the big "Upgrade Now!" link; Fallen Earth really wants you to join up! You can choose to pay for your subscription on a monthly, quarterly, semi-annual or annual plan and pay by a major credit card or your existing PayPal account.
As a reward for upgrading, you'll receive a kicky new ATV–better than the one you'd normally get in-game–and a hat. Well, it's a relatively cool looking hat. It also has some bonuses such as extra armor and skill boosts. The hat itself is probably not such a draw, but did I mention the ATV?