Be an All-Star: NBA 2K10 Achievement Guide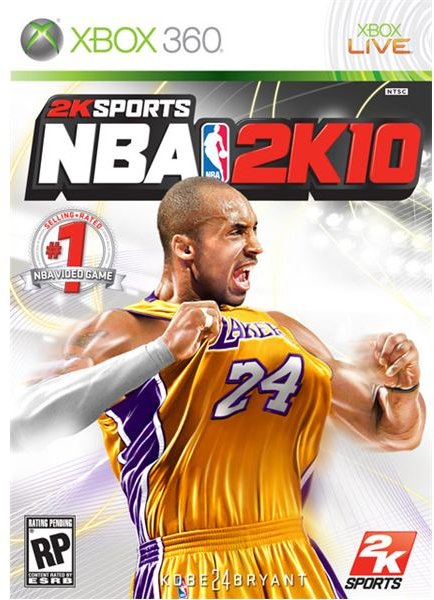 Time to Rack Up the Points
The newest edition of NBA 2K is out and its time to score 1,000 gamer points. Unlike recent sports titles like Madden 2010, the number of achievements here haven't been narrowed down, there are 50. There are more quantity-based than situational-based achievements. One major advantage is the fact there are no difficulty or time requirements to accomplish any of the 50 achievements (with a few exceptions.)
Being Creative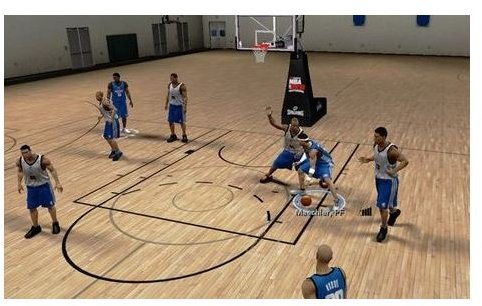 These three achievements are gained through your created player's natural progression through the game's my player mode.
Create-A-Player - 10pts - Just create a player, its as simple as that
Summer Circuit Trophy - 15pts - Finish the Summer Circuit with your 'My Player'
Training Camp - 15pts - Get through training camp with said player
Play in the NBA - 15pts - And, finally, make it to the NBA with your created player
2K Beats Playlist - 10pts - This doesn't have to do with 'My Player' but it doesn't involve creating something, like the others, its self-explanatory
Enjoying Super Stardom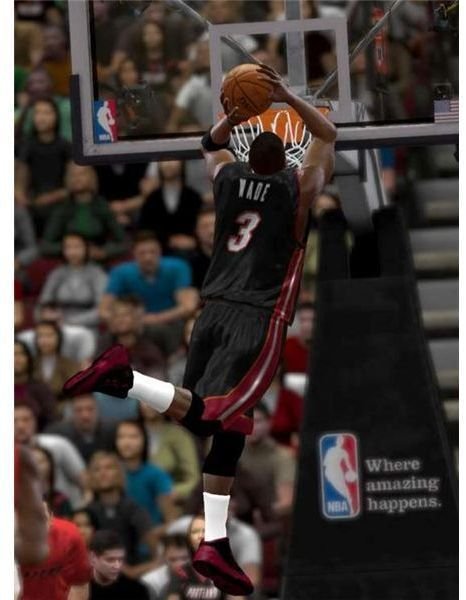 The following achievements can be secured through player-specific accomplishments. While many are quite easy, others are can be a bit more difficult. One tip to make things easier is to extend the quarter lengths. All of the following must be completed in one game.
LeBron James - 25pts - Record at least 25 points, 8 rebounds and 8 assists.
Sprite Slam Dunk - 25 pts - Win the Dunk Contest with LeBron James.
Kobe Byrant - 25pts - Score 50 points (this can be done in half if the quarters are long enough).
Brandon Roy - 25pts - Get 25 points and 6 rebounds.
Danny Granger - 25pts - Score 30 points, get 3 three-point scores and 2 blocks.
Dwight Howard - 25pts - Get 20 points, 15 rebounds and 3 blocks (this is only difficult as the AI is fairly accurate at scoring, making rebounds a commodity.
Kevin Durant - 25pts - Score 35 points and net 6 rebounds.
Carmelo Anthony - 25pts - Score 40 points.
Chris Paul - 25pts - Score 20 points while gaining 10 assists and 3 steals.
Deron Williams - 25pts - Score 20 points and 12 assists.
Yao Ming - 25pts - Get 20 points, 10 rebounds and 3 blocks (again rebounds can be a pain).
Dirk Nowitzki - 25pts - Score 30 points and 8 rebounds.
G Performance - 25pts - Get 25 points, 3 steals and 2 blocks with Dwayne Wade.
Skills Set
Dunk Off - 25pts - Beat any challenger in a dunk off
Three Point Shootout - 15 pts - I suggest using the Celtics' Ray Allen, the Mavericks' Nowitzki, Byrant or James
Rookie Challenge - 20 pts - Use a rookie team to beat the sophomores at all star difficulty or harder (though why would want to try on a harder difficulty?)
It's All Part of the Game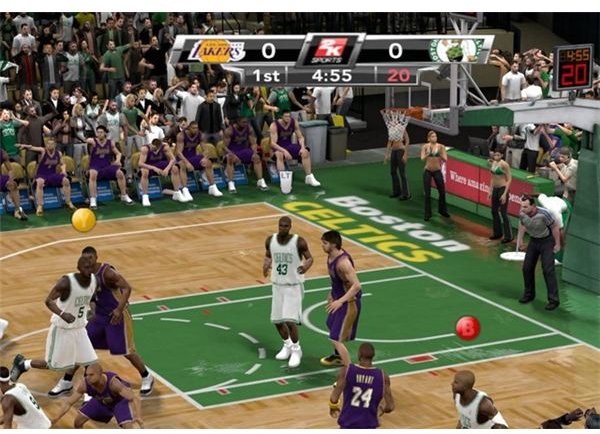 Again, unlike Madden, the following are stat-based achievements and can be done in a regular game.
30 Assists - 20pts - Using a team with a lot of good scorers is key, i.e. or the Celtics and Lakers, speaking of which.
Celtics vs Lakers - 15pts - Use either team to beat the other at all star difficulty or higher.
East vs West - 15pts - Use either team to beat the other at all star.
10 Blocks - 20pts - Get 10 blocks with any team, preferably one with a big center, like Cleveland or Orlando.
15 Steals - 20pts - Get 15 steals in a given game, this can be tough, but if you turn off reach in fouls, its much easier.
Rebound +10 - 20pts - One major way to get this is to get a big league in the rebound department and take only high percentage shots to keep the rebound battle in your favor.
15 Threes - 15pts - With maximum time in each quarter, use a team like the Celtics: Allen, Paul Pierce, Eddie House and even Rasheed Wallace can nail the three-pointers.
Defensive Field Goal Percentage - 15pts - Hold your opponents field goal percentage below 40 percent. Just pick a horrible opponent and keep them out of the paint.
Lights Out - 15pts - Attain over 60 percent field goals, you have to make a minimum of 40 attempts. Use someone like Kobe and take high percentage (easy) shots.
Track Meet - 15pts - Get at least 20 fastbreak scores. You can easily initiate a fastbreak off a steal or even defensive rebound.
Second Unit - 15pts - Score at least 40 points with bench players. Use a team with good depth like the Lakers, Cavs or Celtics.
Inside Domination - 20pts - Score 70 points in the paint, you'll like get this achievement when you're obtaining 'lights out' or any of the individual player accomplishments.
Good Hands - 20pts - Record 20 assists and commit less than 5 turnovers. Avoid cross court passes as these are usually intercepted.
All-Hustle - 15pts - Record 5 offensive rebounds, steals and blocks. Favorable team match ups while changing the difficulty and rules should make this more attainable.
All-Heart - 15pts - Win a game after trailing at the beginning of the fourth period. Basically play possum and coming roaring back. Try using brief periods to get this done faster.
More In-Game Accolades
3-For-All - 20pts - Score at least 10 3 point shots while shooting them well at least 45 percent accuracy.
Ice Water - 15pts - Free throw percentage of 85 while taking at least 10 attempts. Problem is, you'll definitely have to either make 9 or 10 or take more free throws.
Lockdown - 20pts - Record 5 blocks and steals. Try to get this with all-hustle.
Take Your Game Online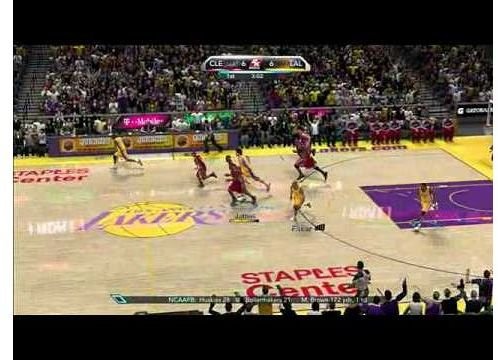 There are a bunch of online achievements. Though many of them are quick, one-game achievements, others are going to take a lot of time and patience. This is where having trustworthy friends are nice. You can get these naturally through competitive battles with a friend or they could simply let you win.
Ranked Match - 15pts - Win an online ranked match.
3 Ranked Match - 15pts - Win three, you can be cheap and have a friend let you beat him/her three times.
5 Ranked Match - 15pts - Win five, see above.
5 Ranked Streak - 20pts - If you do this with the friend you should already be done, if not pick up on lower ranked players.
10 Ranked Match - 25pts - Win 10, patience, patience, patience.
20 Ranked Match - 30pts - Win 20, this should be worth more, I think.
Crew Game Online - 20pts - Win a crew game online. Have some talented friends and get your game on.
Pick-Up Game - 20pts - Win a pick up game. Again this is fairly self-explanatory.
Good Teammates - 15pts - Earn a positive team rating. Place nice, play hard and you should wrap this one up.
It's Better to Give - 15pts - Share any type of 2K file. Just send any file to another user. Quick and easy.
Dumbest Achievement Ever
All-NBA - 50pts - Earn every achievement in NBA 2K10. Well, technically it should read "earn every other achievement." Nice cop out, 2K Sports.
Yes, that achievement deserved its own section. The achievements here are, all and all, time-consuming and more trouble then they're worth. Unless you're a greedy achievement junkie who needs the entire fix, you're better off getting 600-700 points and move on. However, if you're a big fan of the game, you should wrap them all up eventually.