Top Five WWE Games of All Time #3: WWE SmackDown! vs. Raw 2006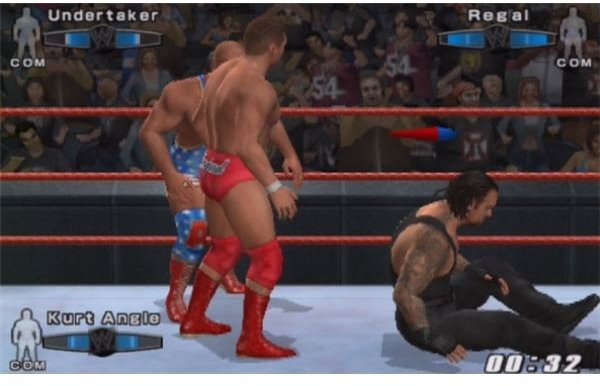 The Top WWE Games Ever Made
Most wrestling game fans will always have a soft spot in their hearts for No Mercy. Offering up one of the most enthralling experiences in the genre at the time, that game made players return to it countless times to unlock hidden wrestlers, play through career mode, and just have some good fun with friends. The WWE license would evolve and see some major changes as new console generations arrived, and the SmackDown vs. Raw franchise that took over would provide one of its best offerings on the PlayStation 2 and PSP.
3. WWE SmackDown! vs. Raw 2006
In the past, WWE games focused entirely on intuitive, fast-paced arcade gameplay. When WWE SmackDown! vs. Raw 2006 hit the PlayStation 2 and PSP, however, the series took on a more simulation-style direction. The game was paced slower and required methodical timing for grapples and counters, delivering an experience that attempted to emulate the action seen on WWE programming. In the end, even despite a few bugs and general problems seen in most wrestling games, SmackDown! vs. Raw 2006 did a good job of portraying the Superstars of the WWE in a larger-than-life fashion.
Season mode was lengthy and offered enjoyable storylines not unlike those of the real product. Wrestlers all contributed voice work, meaning that any Superstar you chose to play through Season mode with delivered quality voice acting. There were a few duds here and there, but overall, the dialogue in the game was excellent. Sadly, the same could not be said about the commentary, which was just plain dull and continues to be to this very day.
If you wanted to get together with some friends rather than playing through Season mode, SmackDown! vs. Raw 2006 offered a plentiful helping of match types. You could bury your opponents in a Buried Alive match, take the fight to the extreme in a hardcore match, toss enemies around in Hell in a Cell, or compete against five other wrestlers in the Elimination Chamber. Most of the matches in the game had been seen in wrestling games before, but the tight mechanics and rock solid gameplay of SmackDown! vs. Raw 2006 made it easier than ever before to get lost in the brutality.
The game's merits went beyond the engaging Season mode and impressive number of matches. The visual presentation in SmackDown! vs. Raw 2006 was also incredible, featuring some the best graphics seen in a wrestling game at the time. Move animations looked realistic and painful. Superstars looked a lot like their real-life counterparts. Taunts were fluid and accurate. And the arenas looked massive and grand, something that WWE TV manages to get across all the time.
What Game Will Take the Number Two Spot?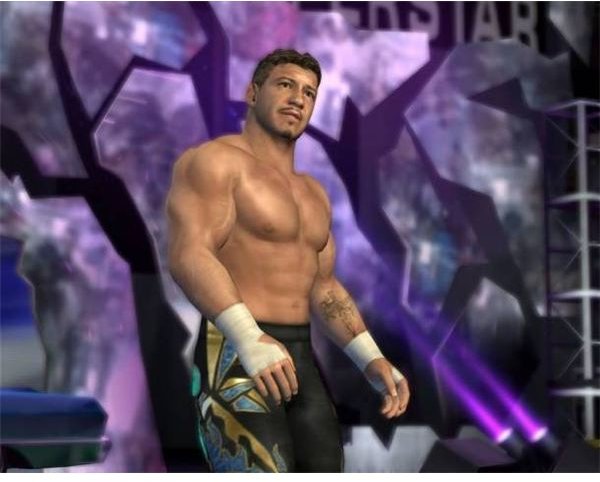 WWE SmackDown! vs. Raw 2006 introduced simulation gameplay to the series. Sadly, the franchise has gone downhill since then, but there's no denying the impact this title had on wrestling game fans. Which WWE video game managed to secure the number two spot on Bright Hub's list of Top Five WWE Games of All Time?
This post is part of the series: Top Five WWE Games of All Time
The WWE series of video games has evolved and progressed throughout the years, offering wrestling fans tons of interactive enjoyment. Bright Hub presents the Top Five WWE Games of All Time.