Top Five WWE Games of All Time #4: WWF No Mercy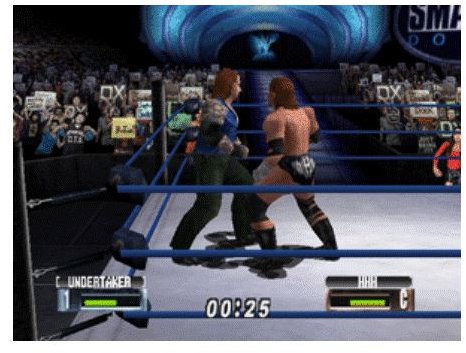 The Best WWE Games of All Time
While WWF SmackDown! 2 was a stellar entry in the World Wrestling Federation brand of video games, there was another game that was superior to that title at the time. This game featured all of the features that have become a mainstay in professional wrestling games, it included a great roster of Superstars from the Attitude Era, and it had some of the tightest controls of any wrestling game.
4. WWF No Mercy
Easily one of the most memorable WWE games every created, WWF No Mercy took the formula and mechanics of Wrestlemania 2000 and tweaked them just enough to provide a much more solid, balanced, and satisfying wrestling game. Many will argue that the game didn't change much from its predecessor, but as great as the previous game on the Nintendo 64 was, all developer Aki Corporation had to do was enhance the game slightly to make it much more enjoyable.
In addition to the added moves, double team attacks, and running grapples, WWF No Mercy also featured a highly improved career mode. Each of the championship belts in the company had its own storylines, based on real-life angles, that branched out depending on whether you won, lost, or made certain selections during cutscenes. To this day, WWF No Mercy has featured one of the most satisfying, long-lasting season modes in the history of the WWE brand.
Create-a-wrestler was also improved over Wrestlemania 2000's iteration of the mode. Creating your custom grapplers was a bit more involving, allowing you to alter your custom wrestlers' appearances and move sets more. And the SmackDown! Mall, the in-game shop of WWF No Mercy, allowed you to purchase even more attires as well as rings, icons such as Shawn Michaels, and weapons for hardcore matches.
The weapons you could purchase were extremely violent (barbed wire 2X4) as well as ridiculously insane (giant piece of cheese). And you can be you'd want to use these weapons in the game's hardcore matches, which now allowed players to brawl backstage, a feature that was sorely missing from Wrestlemania 2000. You could take the fight to the locker room, blur the line of legality in the parking lot, get violent in a bar room, or heat things up in the boiler room. WWF No Mercy was truly a robust experience.
Which WWE Game Will Claim the Number Three Spot?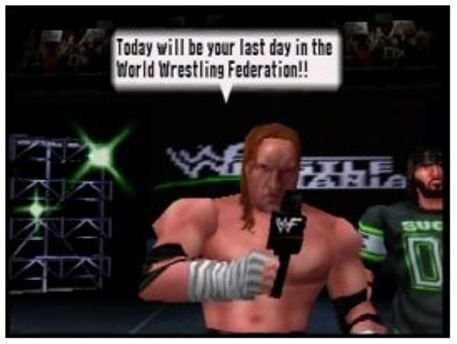 WWF No Mercy was truly an iconic grappler on the Nintendo 64. Fans continue to wonder just why Aki Corporation stopped developing Nintendo-exclusive wrestling titles. These days, WWF No Mercy is still a lot of fun to play, though it does show its age. What game surpasses it in gameplay quality, features, and fun factor? Check back right here on Bright Hub when we reveal the number three pick in this series of Top Five WWE Games of All Time.
This post is part of the series: Top Five WWE Games of All Time
The WWE series of video games has evolved and progressed throughout the years, offering wrestling fans tons of interactive enjoyment. Bright Hub presents the Top Five WWE Games of All Time.