WWE SmackDown! Here Comes the Pain - The Best Wrestling Game Ever Made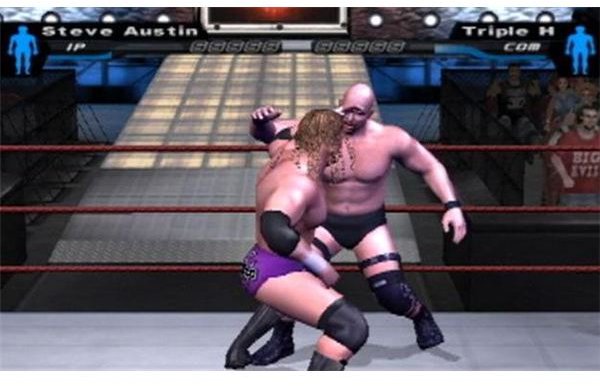 The Best WWE Game Ever Made
The argument can definitely be made that WWE Day of Reckoning is the best WWE game ever developed. Heck, it could easily be a candidate for the title of "best wrestling game of all time." However, a few omissions may make fans argue otherwise. There is one game, though, that has been lauded since it launched on the PlayStation 2 back in 2003. This game is considered by many to be the best wrestling game ever made, and given its solid gameplay, bevy of modes, and outstanding Season Mode, it's hard to argue.
1. WWE SmackDown! Here Comes the Pain
If you ever played WWE SmackDown! Here Comes the Pain, chances are you were instantly hooked and still play it to this very day. The game offered an unparalleled level of ingenuity, and even today, it fares much better than the current SmackDown vs. Raw series of video games. The game's roster was packed with top stars such as Brock Lesnar, The Rock, Chris Jericho, Undertaker, Goldberg, Triple H, and many others. You could take the fight to your opponents in ladder matches, tables matches, Hell in a Cell, Elimination Chamber, and countless other match types. Whether you were looking at the game's roster of Superstars or its collection of matches, Here Comes the Pain delivered with tons of variety.
Season Mode was also a spectacular blend of exciting storytelling and thrilling match-ups. Playing through this mode, gamers would engage in compelling angles with other wrestlers, get betrayed, seek redemption, and go for the gold by winning championships. Though this mode didn't offer the massive branching storylines that its predecessor did, it was still a lot of fun, and seeing how your wrestler's story unfolded as you played along was a great deal of fun.
Whether you were playing by yourself or with others, Here Comes the Pain was a blast the entire time. The game's rock solid gameplay made it accessible, and its streamlined grappling system made it so that gamers of any skill level could easily get into it and spend hours at a time playing. There was just this incredible sense of depth in the game, and everything from its create-a-wrestler mode to its gameplay to its controls shined brightly, making it much more enjoyable than modern SmackDown vs. Raw entries.
The World Heavyweight Champ of WWE Games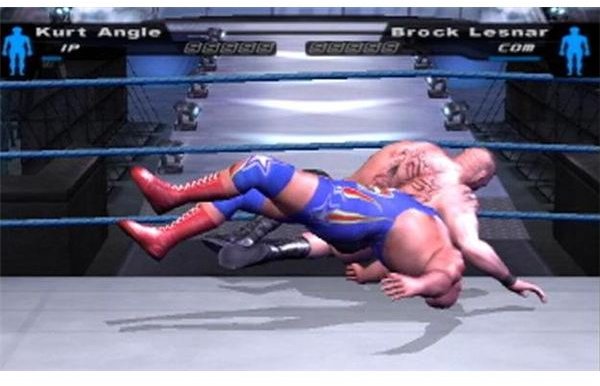 Wrestling games have come and gone, but one franchise that has stayed consistent is the WWE brand of video games. SmackDown! 2, No Mercy, SmackDown vs. Raw 2006, and Day of Reckoning are easily some of the best wrestling games ever made, and as far as the WWE license is considered, WWE SmackDown! Here Comes the Pain is as good as they come.
We haven't really seen a WWE game gain the amount of popularity that this stellar release has garnered, and chances are we probably never will again.
This post is part of the series: Top Five WWE Games of All Time
The WWE series of video games has evolved and progressed throughout the years, offering wrestling fans tons of interactive enjoyment. Bright Hub presents the Top Five WWE Games of All Time.