Look For These Top 10 Best PlayStation 2 Games From 2009 in Bargain Bins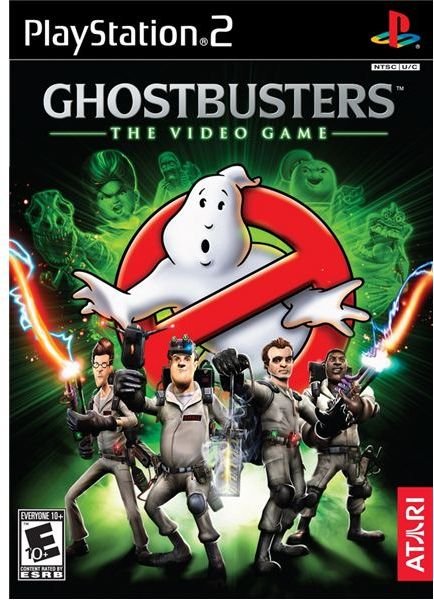 2009 has been rather an average year for PS2 games. There were no groundbreaking titles or exciting games that could appeal both hardcore and casual gamers. Compared with the best PlayStation 2 games of 2008, there were only few good PS2 games released in 2009. However, there are few ports and exclusive titles that make it to the top 10 ps2 games list. Check out this top 10 list featuring the best PS2 games released in 2009:
10. Ghostbusters: The Video Game
This video game adaptation of the popular Ghostbusters franchise is a port of the Wii game, but has few issues with frame rate and graphics. The PS2 version has some new additions including new dialogues and settings. The Ghostbusters PS2 video game adaptation is more stylized and boasts cartoony visuals compared with movie-like graphics in Xbox 360 and PS3 versions. However, the real zapping and trapping fun can be experienced here as well. While the PS2 version is not as good as the Wii, there's still loads of play value, which makes Ghostbusters one of the top PlayStation 2 games of 2009.
9. Ice Age: Dawn of the Dinosaurs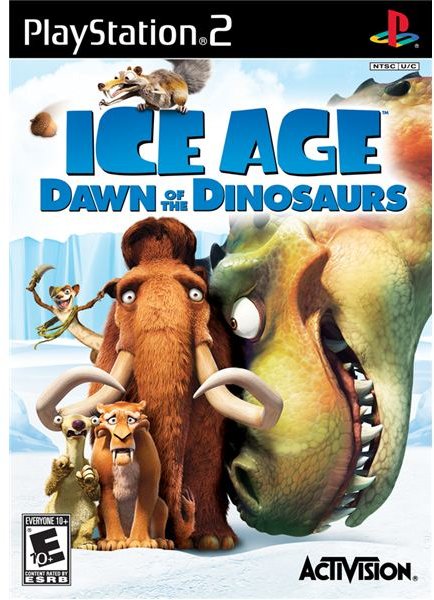 Dawn of the Dinosaurs is great for kids and teens as they would love to step into the shoes of different cutesy Ice Age characters like Manny, Diego, Sid and Buck. Players will love to immerse themselves into variety of tasks and adventures as well as explore caves and jungles. Different objectives including rolling eggs to safety, avoiding dangerous dinosaurs and chasing the beloved acorn are quite addictive and fun to play. Although Ice Age: Dawn of the Dinosaurs won't appeal adults, kids will enjoy playing for hours.
8. MLB 2009: The Show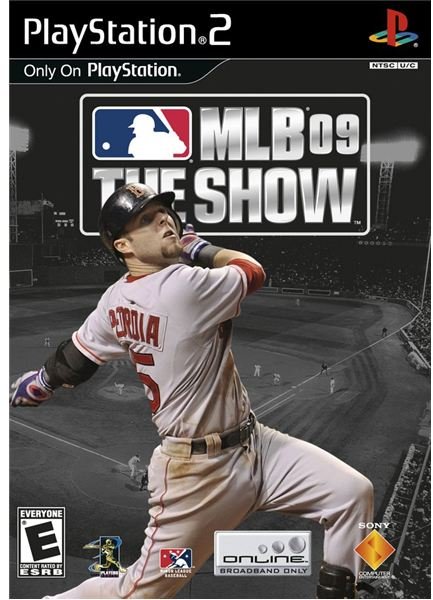 While there are numerous EA or 2K baseball titles grabbing attention, Sony's MLB: The Show series has always given tough competition when it comes to realistic baseball simulation. Developed and published by Sony Computer Entertainment, MLB: The Show video game franchise offers ultra realistic visuals and sounds, be it for PlayStation 3 or PS2 platform. MLB 2009: The Show is another feather in the cap in terms of graphics and gameplay.
There are a variety of gameplay options including Season, Manager and exhibition game modes. The online mode features a new roster of baseball characters, online leagues and option sets. The controls are relatively easier than other baseball titles and the graphics are true to life. With nicely rendered graphics and crisp sound effects, MLB 2009: The Show certainly makes it to the best PlayStation 2 games list of 2009.
7. King of Fighters '98: Ultimate Match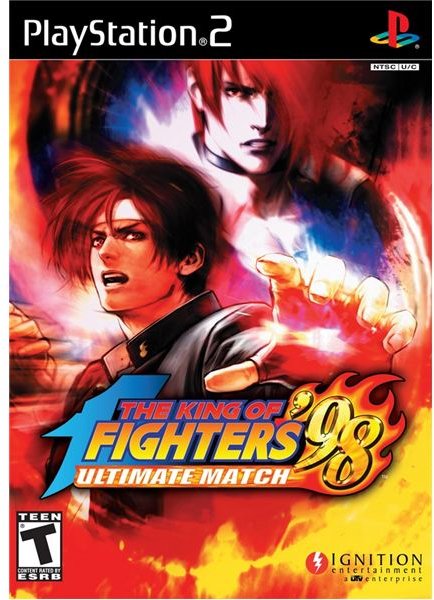 Wanna go nostalgic? Well KOF'98: Ultimate Match can be an excellent addition to your classic video games collection, especially if you are a die-hard SNK enthusiast. The game is the remake of the popular King of Fighters '98 Edition and was release in North America on March 3, 2009, Ultimate Match is a pure fighting game that features additional characters not present in the original KOF'98 game, but were featured in previous KOF games. Characters such as Eiji Kisaragi, Mr. Big, Wolfgang Krauser from KOF'95 and '96 make a grand comeback in the PS2 version.
With enhanced graphics and slick new interfaces, KOF'98: Ultimate Match introduces a brand new fighting style called "Ultimate", besides the usual Advance and Extra modes of gameplay. Players can customize their own fighting styles by choosing styles from Extra and Advance mode. Besides a whole new roster of KOF characters and gameplay variations, the game also features an exclusive Neo Geo mode that has graphics similar to the original Neo Geo console game.
6. Guitar Hero: Metallica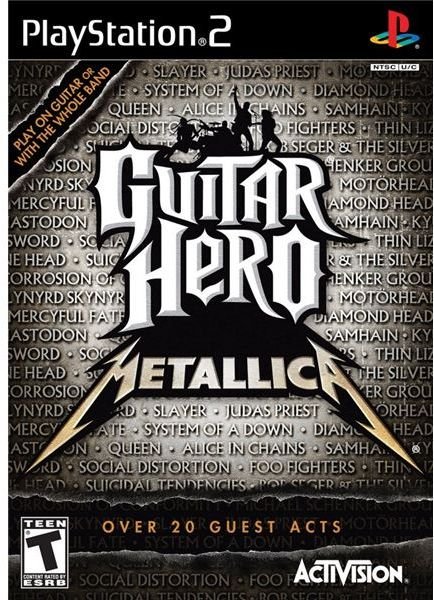 This latest Guitar Hero music game will certainly appeal metal and rhythm game fans. With a stellar track list and excellent presentation, Guitar Hero: Metallica makes it to the top PlayStation 2 games of 2009. Although it sticks to the same formula, it is a treat for metal fans. Just like Guitar Hero: World Tour, this new title ensures full band fun with drums, bass, guitar and vocals. The tracks feature some of the best Metallica songs, including Cyanide and My Apocalypse from Death Magnetic. Since the game is based on World Tour, players will find the same gameplay modes. The in-game avatars are excellent and watching them perform on real-life venues can be a memorable experience.
5. Naruto Shippuden Ultimate Ninja 4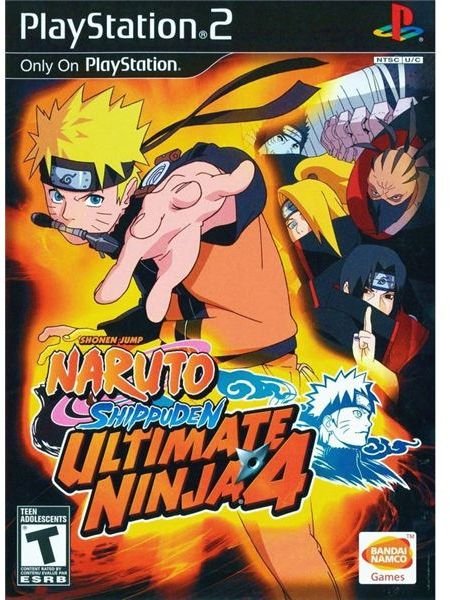 Gamers obsessed with Naruto video games would love to include Ultimate Ninja 4 in their best ps2 games compilation. Following the Shippuden storyline, the game delivers perfect action based on the original Ultimate Ninja battle system. This one on one fighting game puts two fighters into various levels of combat. There are various special Jutsu techniques and formulaic button mashing moves to perform.
The controls are too simple for an average fighting game fan, but plenty of levels, mini games and unlockable content surely encourages the gamer to pull off special moves with ease. With three levels of gameplay including Free Battle, Hero and Master mod, Naruto Shippuden: Ultimate Ninja 4 provides variety and fun. The game makes it to the best PlayStation 2 games list because of its original battle system, variety and excellent 3D environments.
4. Guitar Hero 5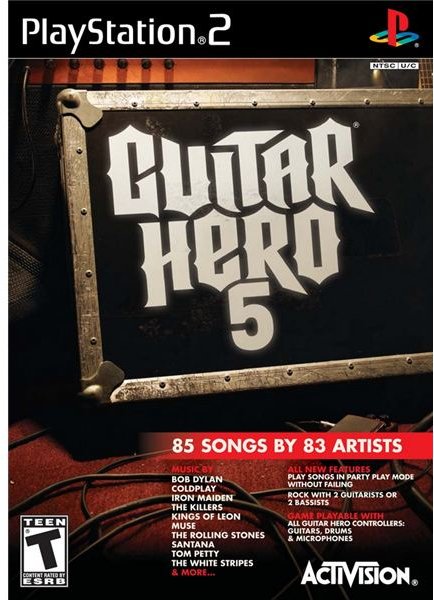 Another Guitar Hero PS2 title makes it to the top 10 PS2 games of 2009. This new game in the Hero franchise features over 80 tracks and full band support including dual guitar controllers, a special drum set and mic. The track list is a nice blend of new and classic tracks. However, there are few aspects missing in the PS2 edition. There's no online play or DLC option. However, you will still have the best Guitar hero experience by playing the Career mode.
3. Pro Evolution Soccer 2010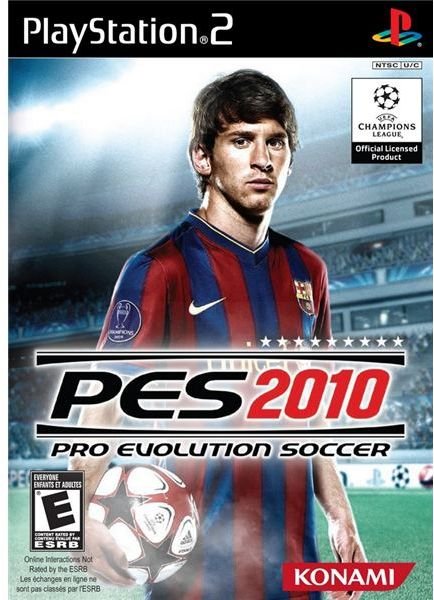 The PES series has always been a close competitor of EA Sports' FIFA video game franchise, but had a tough time keeping up with the tough competition. Still, PES 2010 is an excellent game when it comes to realistic football simulation. Although the PS2 edition does not sport excellent graphics at par with an Xbox 360 or PS3 version, it surely looks better than the Wii edition. Player animations look smooth and crisp, and the whole ambience looks lively. Besides traditional gameplay options including Master League, exhibition mode and Become a Legend, new additions like UEFA Champions League truly makes PES 2010 a good football sim and one of the top PlayStation 2 games of 2009.
2. Madden NFL 2010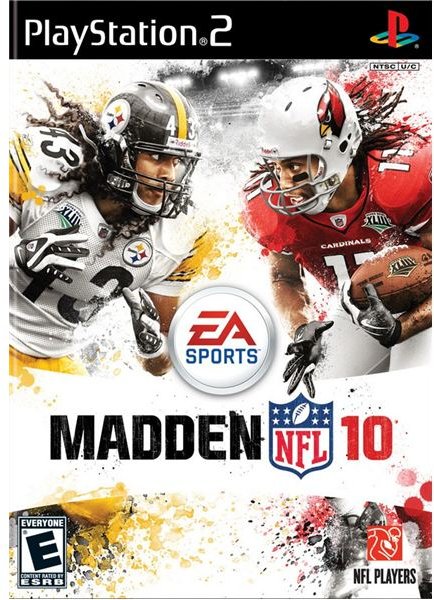 2009 has been a great year for good sports games titles, and Madden NFL 2010 is definitely one of the top sports games of 2009. With few new additions and improvements, Madden 2010 makes a good entry on Sony's aging console. Using simple controls, players will love to play different gameplay modes like Fantasy Challenge, Franchise, Superstar and online play. The visuals are smooth with solid framerate and good attention to detail. Unlike Madden NFL 09, 2010 has got more attention from developers regarding controls, graphics and sounds. NFL fans would love to have this title in their sports games collection.
1. Devil Summoner 2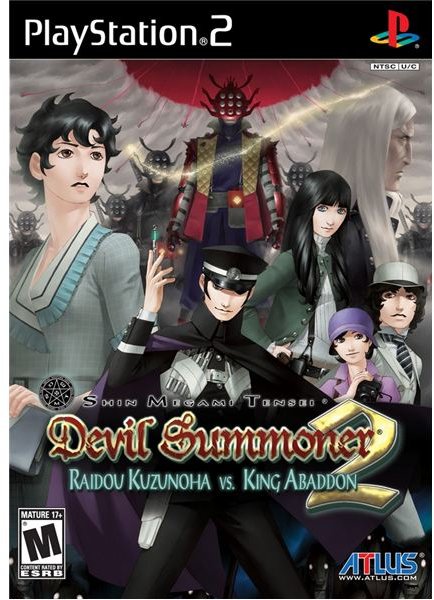 An action RPG with detective and strategic elements, Shin Megami Tensei: Devil Summoner 2: Raidou Kuzunoha vs. King Abaddon makes it to the first place in the top ten PS2 games list for several reasons. The improved gameplay, combat mechanics and excellent setting makes Devil Summoner 2 one of the best PS2 games of 2009. Barring lengthy summarizations, flashbacks and repetitive texts, this new JRPG title can be a lot of fun as it provides some serious level-grinding, strategy and weapon fusions. Besides the story investigations, players can help solve different cases that pile up on the detective agency's desk. Of course, players will have a chance to recruit devils through careful negotiations and later use them in boss battles. There's an amazing variety in gameplay and this is what makes Devil Summoner 2 one of the best PlayStation 2 games of 2009.
Ultimate Top 10 Lists