Don't Discount the PS2 Just Yet - Tons of Cheap Games are Waiting to be Played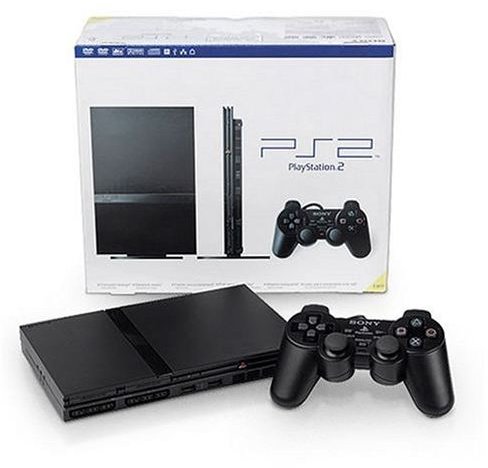 PS2 vs. PS3
The PlayStation 2 video game console has been around for more than a decade. It debuted in the United States in the year 2000. With the PlayStation 3 still maintaining its popularity, you'd think the PS2 was old and forgotten, but there are still tons of games available for it. In this article, I'll discuss why the PS2 is still worth having.
Some gamers have to play the newest game out. These are the people who line up outside electronics stores or pay extra money to pre-order special edition versions of games. If you are one of them, then you're going to laugh at this article. Those type gamers probably quit playing the PS2 years ago and now makes jokes about it to their other elitist gamer friends. This article is for us working stiffs who can't afford to spend hundreds of dollars on video games. I do have a PS3, but it's the 80 GB model that also plays most PS2 games, and my video game library has titles for both systems.
Piles of Games
A recent trip to my local GameStop store is what gave me the idea to write this article. While browsing over the PS3 games, I noticed several large bins of PS2 games that were all less than $10. I'm talking about entire PS2 games for as cheap as $2.99. That's hours upon hours of entertainment for you to keep and own, and for less than the price of a three-day video rental from Blockbuster. If you like to play video games, but don't consider yourself to be a serious gamer and don't have to play the newest stuff the day it is released, then the PS2 is perfect for you.
I have no problem buying stuff second hand, especially when it comes to things like movies, books, and video games. With PS2 games, you just need to be careful of overly scratched discs that may not play correctly. Especially be careful of games described as 'former rentals' because they tend to be heavily abused. Otherwise, having the original game case or even instruction booklet is lagniappe. There is a huge market out there for buying, selling, and trading used video games. If you know where to look, you can save a ton of money and still play the games you want to play, so long as you don't mind playing stuff that has been out for a little while.
Buy Used and Save
Where can you get used PS2 games? There are tons of places you can find the games, both new and used. Here are my favorites:
GameStop Stores - If you're lucky enough to have a GameStop store where you live, they always have a bunch of used games, and for cheap. Also keep an eye out for their 'buy 2 get 1 free' sales, which they run quite frequently. They have plenty of new games, too. Just this one store can easily keep you in new (well, new to you) PS2 games for a long time on a tight budget.
EB Games - There's also EBGames.com, which is owned by GameStop. Their websites look very much the same and I think they run off the same inventory.
eBay - You can always get on eBay and shop around, and you can sometimes find some good deals on ps2 game lots, which is where somebody is auctioning a bunch of games in one group. I've found some great deals this way, and the price almost always ends up being cheaper than if I had purchased the games separately. You can also usually find some great deals on PS2 units and other accessories from gamers that have upgraded or no longer play.
Amazon.com - In the past couple of years, I have used Amazon.com to buy and sell used games more than I have with eBay because on Amazon you can see the actual sale price and don't have to worry about bidding and all that. I've found that Amazon sellers often have better prices than what people are bidding on eBay, so you should definitely compare prices before you buy. The only downside is that Amazon only sells individual items, so you can't find any game lots.
The Bottom Line
As you can see, there's still a good market for PS2 games, and the more popular titles might fetch higher prices, but you can still find plenty of games for twenty dollars or less. These retailers are also great for finding accessories like memory cards or extra controllers, too. With a very minimal investment, you can build up a pretty solid gaming library.
The bottom line here is that although the Sony PlayStation 2 video game console may be ancient in gaming years, it still boasts a library of games that will keep you entertained for many hours. You can still buy a brand new PS2 system for just $99.99, and used ones go for half that much, so that's a lot of gaming value for your dollar.
References
Author's personal experience.
PS2 box images courtesy of Sony press materials.