Warhammer Online: Age of Reckoning - A Review of Warhammer Online's Graphics and Performance, System Requirements and More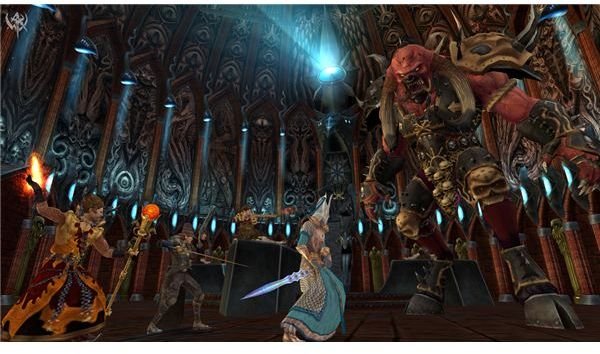 Graphics (3 out of 5)
The Warhammer Online development team certainly didn't place the quality of graphics higher than the quality of the games features, fun, and playability. MMORPG's that have done so in the recent past havn't fared nearly as well in the long run (Age of Conan comes to mind). World of Warcraft proved that you do not need to have cutting edge graphics to be the most popular game around. Warhammer improved on that model, creating graphics that go far beyond the "cartoonish" style Warcraft is often ridiculed for. Warhammer's graphics are decidedly realistic without getting too detail intense. Several settigns for quality and performance are available to customize each players experience. The "bloom" graphic effect that is popular in Age of Conan and Guild Wars was also not touched on much. The graphics definitely take on a gritty effect that lends itself to the theme of the game. Zones are carefully designed to match the storyline and be unique in themselves, emmersing the player in a variety of realistic environments.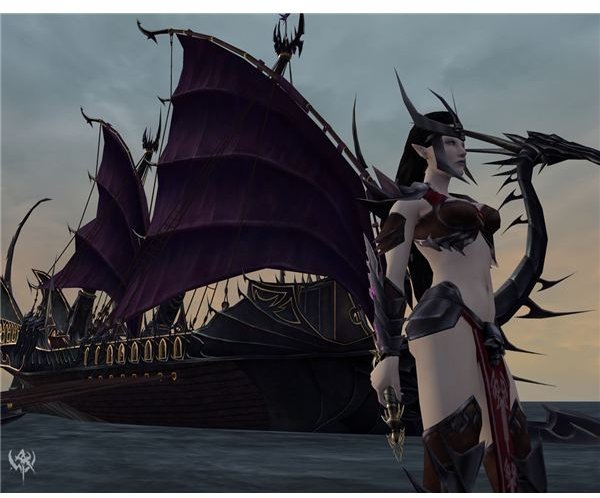 The graphics rating for Warhammer loses points with me, however, because for graphics less than "the best" players are still paying the price in performance. It seems as if graphics were so far down on the developers list that they failed to optimize the system before launch. Dozens of graphics and graphics card compatibility errors have been reported and the rate that they're being fixed seems much slower than the rest of the development process. My hope is that by the six-month mark the graphics system will be optimized making it possible for more people to enjoy smooth and seemless play.
System Requirements (3 out of 5)
Bare Minimums for Windows XP
2.5 GHz P4 (single core) processor or equivalent
1 Gigabyte RAM
A 128 MB Video Card, with support for Pixel Shader 2.0
At least 15 GB of hard drive space
Bare Minimums for Windows Vista
2.5 GHz P4 processor or equivalent
2 Gigabyte RAM
A 128 MB Video Card, with support for Pixel Shader 2.0
At least 15 GB of hard drive space
My Recommendation
Windows XP or Vista Home Premium or better
Dual-Core CPU @ 1.5GHz or better, or Single-core CPU @ 3GHz or better
3GB RAM
512MB Video Card with 256-bit memory interface, in PCI-Express x16 slot
Broadband Internet Connection
Overall Rating (4 out of 5)
I feel had performance, graphics, and optimization been higher up on the developers list that more people would be able to play the game. As it is, most people I know are being forced to upgrade their systems to play Warhammer Online. I know a lot have people have missed out on the game because of not being able to afford to do so. As I mentioned above, I hope that the development team can address this sooner rather than later to enable more people to enjoy this fantastic game.
That said, I still maintain that this is a fantastic game that anyone can easily fall in love with. The amount of features that it includes is enough alone to attract any gamer. On top of all that, it is simply a pleasure to play, with exciting dynamics and group/guild play that exceeds any other game I've seen. I strongly recommend it to anyone with a system capable of running it!
This post is part of the series: Warhammer Online: Age of Reckoning Raises the Bar - A Review
A review of the new MMORPG, Warhammer Online: Age of Reckoning. Storyline, Features, Graphics, System Requirements and more discussed in detail.