Star Trek Online Trial - The Three Ways to a Star Trek Online Free Trial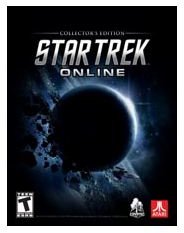 Star Trek Online Free Trial
Star Trek Online is no run of the mill MMO hoping you'll discover it by accident. This high-profile entry in the Sci-Fi MMO genre is backed by one of the biggest franchises in entertainment and the game-creation expertise of one of the industry's most storied companies. The combination of the two has yielded a very high level of interest for the relatively-new game.
Launch-month problems plagued STO like they do with most major MMO games, and stories of broken missions and missing game elements have caused many who would probably have otherwise gone out and bought it right away to hesitate.
Unsurprisingly, many of these gamers, eager to try out the game but not quite ready to commit their fifty bucks just yet, are interested in a Star Trek Online free trial.
Star Trek Online Free Trial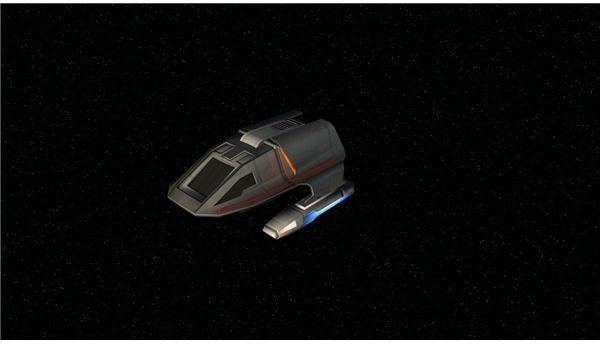 Most major MMOs offer a free trial period at some point, though usually not early in a game's life. Mostly, they arrive when the initial sales push begins to fall off and developers are looking for a new way to get gamers to go out and buy their game. World of Warcraft, City of Heroes, and EvE Online all offer free trials, so it should be no surprise when STO offers one as well.
When the game launched, interested potential players could pick up a promotional code at their local Del Taco granting them both a two-day sneak peek at the game and an exclusive in-game shuttlecraft pet. That promotion has since ended, but gamers who may have picked up and entered a code on the STO website, but never actually activated it on their account may still have some game time available. This time isn't transferable, however, so if you missed out on the promotion, you missed out on this opportunity to get into the game.
You're Going to Need a Buddy

Currently, the only Star Trek Online free trial that Cryptic is offering comes in the form of five-day buddy codes offered to those who have purchased the full version of STO.
For subscribers looking to claim a buddy key, simply navigate to the main Star Trek Online homepage and click the "You have a buddy key available" box. If you're logged into your account, a key will automatically be generated and appear in the "my account" section of the website. You should also receive this key via email.
Then, simply forward the email message to a friend or copy and paste the key from the "my account" page. Your buddy then only needs to head to the STO page, click the "redeem your code here" box, and start downloading the game.
Collector's Edition Trial Cards
For those who purchased the Collector's Edition of the game, inside should have been three cards containing codes for ten-day passes to the game. These can be entered on the main page in the same manner as the buddy keys.
So, if you're desperate to find yourself at the helm of a starship, but lacking the funds to purchase Star Trek Online outright, it's time to make a friend who owns the game, or start begging in the forums like everyone else.
Free Star Trek Online Trial Weekend: May 7-9
Cryptic just announced that they're going to be opening the game up to anyone who wants to check out the improvements they've made for the weekend of May 7-9.
Playtime will be unlimited, but players will only have access to the newbie areas and will only be able to log in for the three days of the trial.