Xbox 360 Guide to Saints Row 2 Unlockables: Play Like a Pro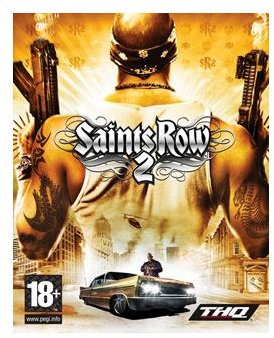 What Is Saints Row 2?
Saints Row 2 began development in shortly after it became clear that Saints Row was actually a good game and that people liked it, played it, and would buy and play a sequel. It's a simple concept for a sequel, so why not let wikipedia describe it? They usually have a way with words.
Set in the fictional city of Stilwater, players control the same nameless protagonist, who has survived the yacht explosion from the first game, and leads the Third Street Saints gang. Assisted by the gang, the protagonist seeks to eliminate three rival gangs who have formed during the five-year period between Saints Row and Saints Row 2. The game is presented as a third-person shooter in an open world, with action-adventure and driving sequences. Online co-operative play and competitive multiplayer are allowed.
THQ is already working on Saints Row 3, but that's not the main point here. Saints Row 2 is a solidly good game and there's plenty to do all throughout it. It's one hardcore console game and you can easily find some great items in it – when you know the right codes for cheats and unlockable achievements.
Saints Row 2 has many cheat codes and achievements for various things you can do in the game. It also has tons of unlockables that you can open up once you do something, find something, or perform some action.
Weapons, when unlocked, will appear in your weapon cache. This is useful to know, when you're wondering just where that awesome gun went when you found it. Just check your cache and you'll probably find it. If not, maybe you did something wrong.
Vehicles, when unlocked, will appear in your garage. Warning: they may not spawn if you do not have room there for them. Nothing sucks quite as much as going through all the work to unlock a vehicle only to find you don't have space for it, making your work invalid. Make sure you have space before you go for one of the cool cars available to you.
Here are some of the achievements you can unlock in Saints Row 2. For more detailed information and the rest of the achievements, see the achievement guide linked above!
Welcome Back - Complete the Saints Revival prologue
Seppuku - Defeat the Ronin
Brother's Keeper - Defeat the Brotherhood
Remind me of the Babe - Defeat the Sons of Samedi
Crime Lord - Complete all levels of all activities
Velvet Rope - Complete all levels of Crowd Control
Demolition Man - Complete all levels of Demolition Derby
Purple Haze - Complete all levels of Drug Trafficking
Trickster - Complete all levels of Escort
Do Not Talk About It - Complete all levels of Fight Club
Reality Star - Complete all levels of FUZZ
HeliGood - Complete all levels of Heli Assault
Stuntman - Complete all levels of Trail Blazing
Ambulance Chaser - Complete all levels of Insurance Fraud
Wrecking Crew - Complete all levels of Mayhem
Splatster Chief - Complete all levels of Septic Avenger
…But It Sure Is Fun - Complete all levels of Snatch
Blue Collar - Complete all levels of Tow Truck, Fire Truck, Ambulance, and Taxi diversions
Duke of Stillwater - Find all stunt jumps in Stilwater
Maverick Goose - Find all flying stunt locations in Stilwater
Hi Fidelity - Find all CDs in Stilwater
All-City - Find and spray all 50 tags in Stilwater
Where's my Car? - Deliver all the cars to the chop shops
Hello 47 - Kill all Hitman targets
2 quick 2 pissed - Complete all races in Stilwater
Romero's Hero - Complete the Zombie Uprising video game
Surf's Up - Get 3 gold stars in Vehicle Surfing
Vehicles and Cars
There are a few vehicles you can unlock. They generally require you to complete certain missions, some of which are also achievements. Here they are:
Demolition Derby Cars – Complete Demolition Derby, Level 6, in University.
Donnie's Vehicle – Complete Brotherhood, Mission 2
Escort Vehicles – Complete both Escort Instances
Phone Number Unlockables
Want some help or a special result fast? Easy, pick up a phone and dial! These are the "cheat codes" for Saints Row 2, which is more than most games even have these days.
To gain $1000, simply dial #cashmoneyz

To get a .44 caliber, simply dial #921

To up your police notoriety, simply dial #4

To up your gang notoriety, simply dial #35

To get full health, simply dial #1

To gain the mini gun, simply dial #939

To lose all of your police notoriety, simply dial #50

To lose your gang notoriety, simply dial #51

Want to shrink everyone? Simply dial #202

Tired of the rain? Simply dial #sunny
References
Images from Wikipedia
Other data from user experience
Achievement data from xbox360achievements.org
This post is part of the series: Saints Row 2 for the XBOX 360 Cheats, Unlockables, Achievements
A look at the cheat codes, the unlockables, and the XBOX 360 achievements that you can do in Saints Row 2.