Every Achievement in Saints Row 2 for XBOX 360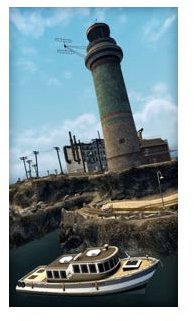 Saints Row 2 Achievements
These achievements are all the 'easy' ones to unlock. Easy in quotes, because some of them are harder than others, but these are all of the achievements that are packaged with the core game and are revealed to you immediately. That is to say, the Secret Achievements are posted blow this list in a separate listing. Earn each and every one of these achievements and you'll easily max our your gamerscore for Saints Row 2. Just remember you can't use cheat codes to unlock weapons and still get achievements.
Welcome Back - Complete the Saints Revival prologue

Seppuku - Defeat the Ronin

Brother's Keeper - Defeat the Brotherhood

Remind me of the Babe - Defeat the Sons of Samedi

Crime Lord - Complete all levels of all activities

Velvet Rope - Complete all levels of Crowd Control

Demolition Man - Complete all levels of Demolition Derby

Purple Haze - Complete all levels of Drug Trafficking

Trickster - Complete all levels of Escort

Do Not Talk About It - Complete all levels of Fight Club

Reality Star - Complete all levels of FUZZ

HeliGood - Complete all levels of Heli Assault

Stuntman - Complete all levels of Trail Blazing

Ambulance Chaser - Complete all levels of Insurance Fraud

Wrecking Crew - Complete all levels of Mayhem

Splatster Chief - Complete all levels of Septic Avenger

…But It Sure Is Fun - Complete all levels of Snatch

Blue Collar - Complete all levels of Tow Truck, Fire Truck, Ambulance, and Taxi diversions

Duke of Stillwater - Find all stunt jumps in Stilwater

Maverick Goose - Find all flying stunt locations in Stilwater

Hi Fidelity - Find all CDs in Stilwater

All-City - Find and spray all 50 tags in Stilwater

Where's my Car? - Deliver all the cars to the chop shops

Hello 47 - Kill all Hitman targets

2 quick 2 pissed - Complete all races in Stilwater

Romero's Hero - Complete the Zombie Uprising video game

Surf's Up - Get 3 gold stars in Vehicle Surfing

Duelist - Complete all Ronin missions in co-op

Pot Luck - Complete all Samedi missions in co-op

Separated at Birth - Complete all Brotherhood missions in co-op

Partners in Crime - Complete all campaign missions in co-op

Confidence Man - Complete all levels of all activities in co-op

True Pal - Defeat your partner in a co-op diversion

Strong Armed - Complete the Strong Arm tutorial

Saint's Seven - Win all seven Ranked Strong Arm Activities, and win on all seven Strong Arm maps

Spread the Love - Host and win an Xbox LIVE Party Game

Tested - Win 10 Xbox LIVE Strong Arm matches

Hoodlum - Earn 7 Multiplayer Badges

Made - Earn 15 Multiplayer Badges

Kingpin - Earn 30 Multiplayer Badges
Saints Row 2 Secret Achievements
These are the secret achievements. Warning, spoilers may be contained below this point. Some of them are story achievements, while others are simply fun things you can do in the game to kill time or completely accidentally, all of which will surprise you with an achievement when you do them enough times. Honestly, getting the 100 not shot challenge done accidentally is an unexpected pleasure you miss out on if you know about it beforehand. Just remember, using codes to get vehicles will stop you from earning achievements.
A Brighter Future - Defeated the Ultor Corporation epilogue

Vengeance - Exacted revenge on Julius

Going the Distance - Threw someone a long, long way

Love thy Neighbor - Grabbed 50 human shields

Aww Nuts! - Hit 100 lifetime nut shots

Stilwater welcoming Commitee - Mugged 50 citizens of Stilwater

I'm Not Addicted - Gambled $500,000 total lifetime

Trash Talker - Taunted 50 gang members

Soprano - Sung Along to the Radio

Still Addicted to Tha Row - Played Saints Row 2 in single player or co-op for a combined 50 hours
Saints Row 2 DLC Achievements
These are all the achievements you can unlock in both the DLC packs, Ultor Exposed and Corporate Warfare. This also includes the few secret achievements each pack comes with. The two DLC packs combined give you a total of 250 additional gamerscore, 125 per pack. At a cost of 800 MSP for Ultor Exposed and 560 MSP for Corporate Warfare, it's up to you to decide if it's worth it to you.
Meta-Gamer - Play the Co-op Mission game once

MVP - Win the Co-op competitive mission game 5 times

Party Time - Host or play in a party match on Xbox LIVE

Fluffer - Completed the Ultor Exposed mission arc

Phone Sex - Called Tera as a homie

Rookie Stuntman - Play the Stuntmen Co-op game once

Action Hero - Win 20 rounds in the Stuntmen Co-op game

Tag Team - Your team needs to hold all tag spots at one time in a Strong Arm match on Xbox LIVE

Gangster Brawler - Won 10 Gangster Brawls or Team Gangster Brawls on Xbox LIVE

A Better Life - Completed the Corporate Warfare mission arc
References
Images from Wikipedia
Achievement Data from Xbox360Achievements.org
This post is part of the series: Saints Row 2 for the XBOX 360 Cheats, Unlockables, Achievements
A look at the cheat codes, the unlockables, and the XBOX 360 achievements that you can do in Saints Row 2.