Pro Evolution Soccer 2011 Achievement Guide: Unlock All the Xbox 360 Achievements for PES 2011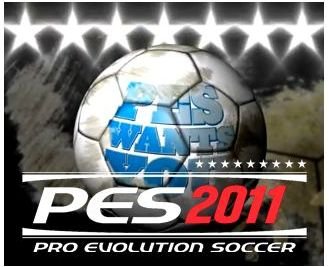 Pro Evolution Soccer Achievement Guide - Introduction
Since the dizzy heights of its dominance of football games in the mid-2000s, Pro Evolution Soccer has been fighting a rearguard action against the resurgent FIFA series from EA Sports. With PES 2011, Konami have gone back to the drawing board, rebuilding the game from the ground up while still trying to retain the series' best features, such as the hugely addictive Master League. Will it be enough, though, to knock FIFA 11 off its perch and regain the title of the best football simulation in gaming? In this Pro Evolution Soccer 2011 Achievement Guide for the Xbox 360, we'll take a look at what Gamer Points Konami are offering to satisfy the series' faithful fans, and tempt back those gamers who have defected to "the other side".
PES 2011: Win Achievements
These Achievements have pretty basic criteria - win Matches and you'll soon enough unlock them all:
First Glory (10G): This Achievement unlocks the moment you notch up your first ever win in PES 2011.
Come Back Win (15G): Come from at least a goal down to take the Match to get this award.
Last Gasp Winner (10G): Leave it late, score the winning goal in Extra Time and get this reward.
Perfect 10 (25G): Go on a 10 Match winning streak to unlock this batch of Gamer Points.
PES 2011: Gameplay Achievements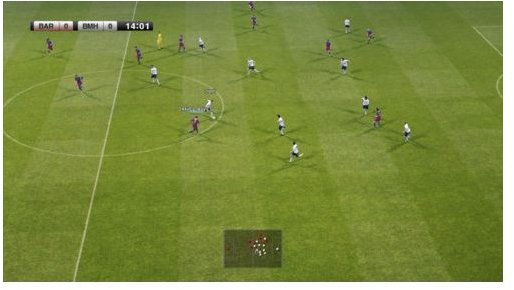 These Pro Evolution Soccer 2011 Achievements can be unlocked in any game mode and are rewarded on the basis of your on the pitch skills:
Dead-Ball Expert (40G): More David Beckham than Roberto Carlos? Then you should have no trouble unlocking this by scoring with at least 5 Direct Free-Kicks in the game.
Hat-Trick Hero (35G): Score a minimum of 5 hat-tricks with any combination of players to get this bonus.
Long Ranger (50G): Whack a thunderbolt into the back of the net from 35m out or more for this Achievement. Not the easiest unlock by any means in this year's PES.
Possession Play (25G): Do a Barcelona and hold on to the ball forever, or at least an average possession of 60% or more over your last 10 games, and you'll get this award.
Predatory Striker (40G): For this Achievement, you need to have played over 20 Matches in PES 2011, and averaged a minimum of 2 goals per game over your last 10 Matches.
The Gentleman (20G): Don't follow the Dutch World Cup plan - instead, try to commit an average of less than 1 foul per game over the course of 10 Matches to complete this Achievement.
PES 2011: Master League Achievements
The Master League has been one of the stand-out features of Pro Evolution Soccer for the best part of a decade, and one of the areas of the game that still stands head and shoulders above FIFA, so it's only right it gets a whole heap of Achievements devoted to it:
League Winner (15G): The first Master League Achievement to unlock is this reward for topping the table in one of PES 2011's top Leagues.
European Elite 16 (20G): If you guide your team past the tricky Group Stages of the Champions League and into the Knockout Phase, you'll get this award.
Kings Of Europe (30G): Match Inter Milan's achievement and win the UEFA Champions League in Master League Mode to unlock this one.
The Invincibles (90G): For this PES 2011 Achievement, replicating Manchester United's famous Treble of League, Cup and Champions League still isn't enough. You have to go the entire season undefeated in all competitions as well as winning them. Not much of an ask, then.
10 Years Of Service (50G): Complete 10 Seasons of Master League Mode with one club and this Achievement will pop up.
No. 1 Club (50G): Hit the top of the Team Rankings in Master League Mode.
World Footballer of the Year (70G): If a member of your club's squad receives this coveted award, you also get a Gamer Point bonus.
PES 2011: Become A Legend Achievements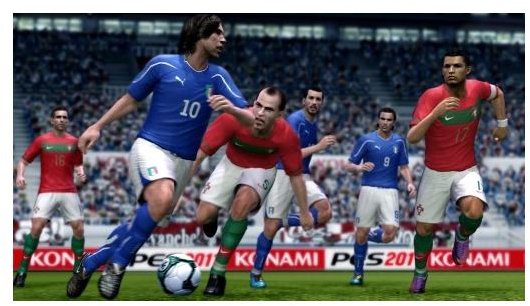 Similar to FIFA's Be A Pro Mode, Become A Legend in Pro Evolution Soccer 2011 allows you to create your own player and then guide him through a career that can last from the ages of 17-35. Starting off at a lowly club, you have to impress your own manager to get into the first team, and then seek to progress up to the top level clubs as the seasons pass. To reward you for your hard work on the pitch, PES 2011 has a number of Become A Legend Achievements:
The Debutant (10G): Take your first step on the road to beoming a star of the game, and receive this award for completing your first ever Professional Appearance as a footballer.
The Journeyman (40G): Show zero loyalty to any club and get a nice chunk of Gamer Points - this Achievement is unlocked once your player has appeared for 10 or more Clubs in 6 different countries in Become A Legend Mode.
International Cup Debut (15G): The thrill of representing your country at an International tournament for the first time is heightened by receiving this reward.
International Cup MVP (30G): Dominate an International Tournament like Maradona in '86, and you'll get this Achievement for being named Player of the Tournament.
The Super Hero (50G): Join the likes of Lionel Messi and Kaka in being named World Footballer of the Year while playing Become A Legend to unlock this one.
PES 2011: Miscellaneous Online and League Achievements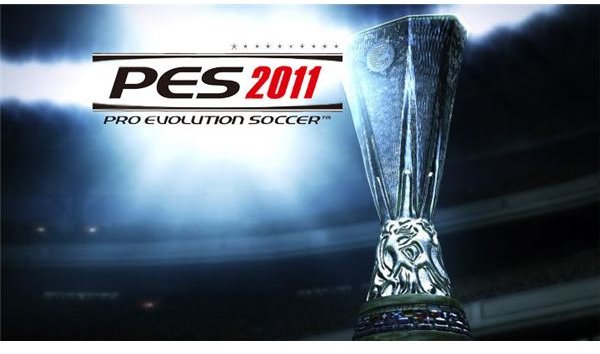 In this section, we'll round up the remaining Pro Evolution Soccer 2011 Achievements:
World Traveller (20G): Play a Match in every single featured Stadium in PES 2011 to get this award. Stadiums created in the game's Edit Mode don't count.
Mr. Consistency (Online) (50G): Win at least 75% of your previous 20 Ranked Online Matches for this Achievement.
Made The Knockout Phase (40G): Get into the last 16 of the UEFA Champions League outside of the Master League to unlock this.
European Champions (70G): Win the UEFA Champions League outside of Master League Mode.
Kings of Latin America (80G): Win the new addition to the PES 2011 tournament roster, the Copa Santander Libertadores, the leading Club competition in South America.
Conclusion
PES 2011's Achievements don't stray too far from the pattern set by previous outings, and while there are some big portions of Gamer Points on offer, a number of those Xbox 360 Achievements will take some serious time investment to unlock. Hopefully, the radical changes to Pro Evolution Soccer 2011's gameplay, A.I. and ball physics will make that effort all worthwhile, and the series will once again be sitting pretty as King of the football sims.
This post is part of the series: PES Achievements Guide
Unlock all the achievements with these Pro Evolution Soccer achievement guides.