Top 10 Best PC Gaming Mice - Which is the Best PC Gaming Mouse on the Market?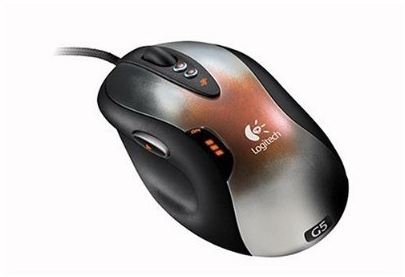 Best Gaming Mice
Any gamer who has a passion for playing games on their PC will inevitably spend several hours a week sitting at their desk clicking away. Comfort is an issue and you don't want your focus to be destroyed by the distraction of poor equipment. If you are really into PC games then one of the most important accessories you will need is a mouse. The range of mice available specifically for gaming has exploded over the last few years and there are many options designed to improve your gaming performance. You can also find great gaming keyboards and gaming headsets, not to mention gaming chairs and dedicated racing game accessories.
Developments in Mouse Technology
Developments such as optical mice, which dispense with the old roller ball, and wireless mice which allow greater freedom of movement have been great for gamers. Gone are the days where you need to periodically remove the ball to clean away the clogged dust. Roller ball mice always got less responsive over time because the ball would roll up any dust on your desk and block the sensors inside. With an optical mouse you don't need to worry.
Similarly how many times has a snagged wire cost you a frag? Wireless mice allow total freedom of movement and as the technology becomes more effective it has also come down in price. However some lag is inevitable and hardcore first-person shooter gamers may want to stick with a wired device. In fact for that reason there is only one wireless mouse on the list.
Here's a rundown of the top ten gaming mice on the market.
Logitech G5 Laser Mouse
The Logitech G5 is a purpose built gaming mouse which utilises laser technology to bring you incredible sensitivity of 2,000 dpi. It is moulded so it sits comfortably in the hand, the mouse wheel has a tilt function and there are several buttons to speed up your work or configure for gaming. You can also choose various balance and weight settings to find something that suits you and the polytetrafluoroethylene feet ensure that it never sticks. It is a wired mouse with a USB connector and offers incredible speed and responsiveness.
The mouse can be configured via the Logitech application so you can set up various sensitivity settings for different games and for web surfing or working on your PC.
Realistically the sensitivity is beyond what most people will need, cranked up to full it will allow you to shoot the top off a bottle at several hundred yards. It is also quite an expensive piece of hardware at over $50 so this option is for serious gamers only.
Logitech G7 Cordless Laser Mouse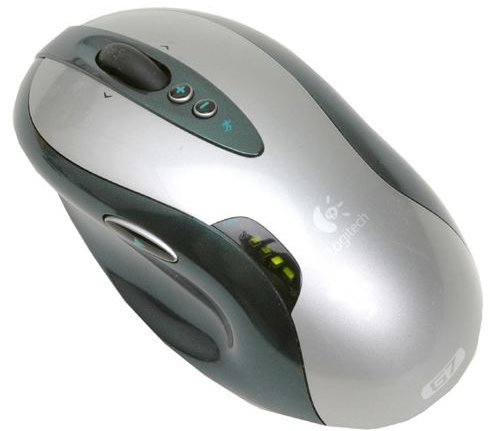 This mouse has the same specs as the Logitech G5; the difference is the fact that it is wireless. This means you need to recharge it fairly frequently depending on your usage, although Logitech have cleverly provided twin swappable batteries so you can be recharging one while you play with the other. It can be used from several metres away, although that doesn't seem very useful. It is also slightly more expensive than the G5 and despite claims to the contrary there is always some lag with cordless mice.
Microsoft Habu Laser Gaming Mouse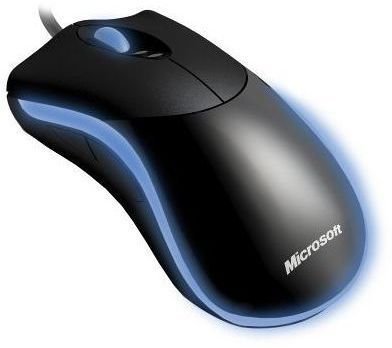 Once again the Habu offers amazing sensitivity up to 2,000 dpi and easily adjustable settings for different uses. It also comes with interchangeable side panels so you can select a fit that feels most comfortable to you and it has high speed motion detection. The seven programmable Teflon buttons have a rubber coating for grip and durability and the thin flexible wire helps to prevent snagging.
This is an expensive wired mouse at over $60 and it also lights up in blue which you may find distracting. In terms of speed and performance it's still a good choice for hardcore gamers.
Razer Copperhead Laser Mouse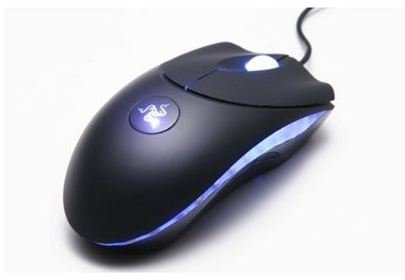 The Copperhead is another fast and precise option with sensitivity up to 2,000 dpi, incredibly fast response times and an onboard memory which allows you to save gaming profiles. It features top and side buttons and Teflon feet for easy sliding and can be customized to suit any preference.
This is another mouse that lights up in futuristic blue and it really comes down to personal taste whether you consider that a feature or a distraction. Once again it is quite a pricey option for a wired mouse at just over $50.
Ideazon Reaper Edge Gaming Mouse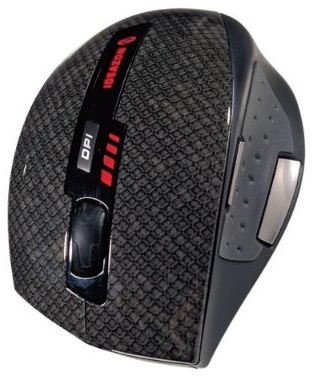 This is a fast wired laser mouse which offers sensitivity up to 3,200 dpi, five programmable buttons, anti-slip grip, an on the fly dpi switch option and a unique visual style. This is quite a different design to the majority with a shape which will not suit everyone. You should be able to get your hands on one for under $60.
Microsoft Sidewinder Gaming Mouse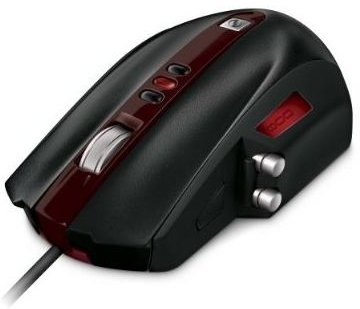 This is another strange looking mouse with a host of features. It has vertical slide buttons, a cable anchor to avoid snagging problems and even an LCD display. It has three dpi buttons for quick switching and offers sensitivity up to 2,000 dpi. It also has a choice of feet for minimum friction to suit you and a choice of weights to meet your specific requirements. In addition there are five programmable buttons but this mouse will set you back over $60.
Razer DeathAdder 3G Infrared Gaming Mouse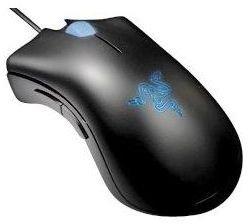 Extremely accurate and designed for speed this mouse allows sensitivity up to 1,800 dpi and features an ultra fast infrared sensor, sliding Teflon feet and a number of programmable buttons. The lights can be turned off if they aren't to your tastes and at just over $50 this is a good option.
Saitek Cyborg Laser Mouse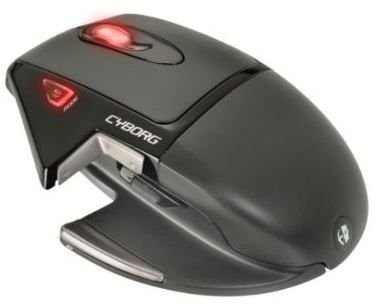 The wired Saitek Cyborg is nothing if not different and has a very unusual visual style. It offers an amazing sensitivity up to 3,200 dpi, an adjustable scroll wheel and it can be extended or contracted to fit any hand. It also has a four way d-pad, thumb switch and a number of programmable buttons. Naturally it doesn't come cheap at just under $60 and visually you'll either love it or hate it. Hard to beat for programmable buttons if that's what you are looking for.
Razer Lachesis Gaming Mouse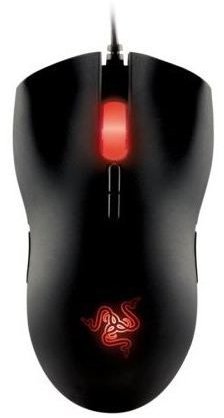 This is a super fast mouse with stunning accuracy up to 4,000 dpi, nine programmable buttons, onboard memory, on the fly dpi adjustment, non-stick Teflon feet, gold-plated USB connector, seven foot non tangle wire and an ambidextrous design. This is a top quality mouse but at just under $80 it has to be.
Logitech G9 Laser Mouse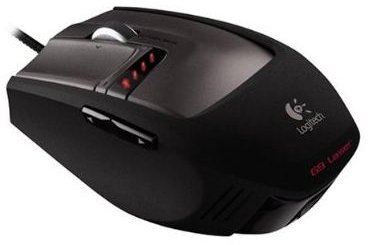 This mouse has everything offering sensitivity up to 3,200 dpi, interchangeable grips, an onboard memory for gaming profiles, a weight tuning system, an adjustable scroll wheel, custom colour LED's and plug and play functionality so you can use it without having to install software. It is fast, accurate and highly customisable but it will hurt your pocket to the tune of around $80.
There is a review of the Logitech G9 elsewhere on this site. Be sure to read the review if you're considering purchasing this gaming mouse.