Need for Speed: Shift Review for Xbox 360 - Why You Must Have This NFS Title No Matter What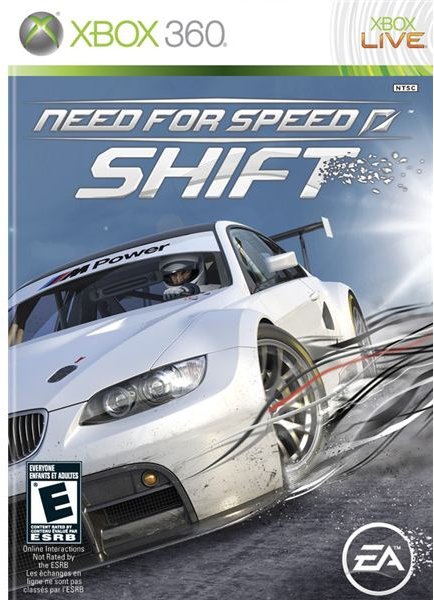 Need for Speed: Shift (4 out of 5)
The Need for Speed franchise has been known for its nitro boosting-street racing-car import stuffs. But if you go back in time, you will find that the first NFS title was a pure racing game. Yes, the same authentic racing experience is back, but with superb graphics, awesome crash dynamics and excellent sound effects. But, does it come that close to other sim car racing games? This Need for Speed Shift review sheds light on some key aspects, including gameplay, graphics and sounds.
Need for Speed Shift Gameplay (4 out of 5)
Need for Speed: Shift returns with an excellent race package–this time there's some serious legal motor racing. The game features licensed race circuits including Brands Hatch, Silverstone, Laguna Seca and many more. Although you may find the single player limited to just Career and Quick Race mode, there's some serious fun in store for you in the online race mode.
With just two game modes, playing solo doesn't mean anything boring. The Career mode provides excellent gameplay moments with over 150 racing events. The events are divided into competitions featuring cars and race drivers from different countries. The more racing events you win the more tiers you unlock, which finally unlocks the penultimate World Tour. There are also various bonus objectives to complete, some have a task of completing a smooth lap, while others can be achieved by touching the required speed limit.
Quick Races are fun to play. There are fun car drifting events, contests with limited time frame etc. But, the AI can be very difficult even on the easiest settings. The controls can also be a bit jittery as Need for Speed tries to ape real-life racing, so expect some tough times with your Xbox 360 controller on your first drive. The AI can be frustratingly difficult and can easily surpass you even on grassy and gravel surfaces. Moreover, you may have to drive that boring 10 lap endurance test race if you fail in the main events. So, you need some good practice to flair in the main racing events. Check out the Need for Speed: Shift strategy guide, hints and tips to excel in Career and Quick Modes.
Online mode can be very competitive as you can challenge your friends in Driver Duel tournament mode, where you can race with seven more players in head-to-head ranked as well as unranked races. You can select your cars earned in Career mode or get a car from a great collection of race cars. Speaking of cars, there's an excellent selection of over 50 factory productions and racing versions of original models. There's also the typical car customization option, which not only lets you repair your cars, but also lets you adorn them with different vinyl designs including tribal, urban, gothic and primitive designs. As you progress in the Career mode, you will also unlock various racing achievement badges.
Graphics and Sound (5 out of 5)
The best way to enjoy Need for Speed: Shift is to play from the cockpit perspective instead of outside the cockpit. Shift also features several camera tricks, most importantly, the motion blur camera effect. You will experience a dizzy feeling whenever you meet an accident or when you take a sharp slide in a drift event. With such great visual effects, Need for Speed: Shift depicts real-life impact crashes ever experienced in any car racing game. Gamers may well remember GTR Series for the PC, the way it depicts excellently rendered car models and environment. Need for Speed: Shift also tries to be as realistic as GTR games and offers detailed car models, enhanced lighting and camera effects. However, the best visual aspects of Shift are its camera effects and excellently detailed cockpits. That's another reason why playing from the cockpit view can be more enjoyable than playing from a different camera angle.
Like the awesome visual effects, the audio in Need for Speed: Shift is topnotch, especially the radio chats, which provides a truly immersive racing experience. The engine noises of few cars like Lamborghini Murcielagos, Pagani Zonda, BMW 135i and others can provide some great ear-candy.
Need for Speed: Shift Xbox 360 Screenshots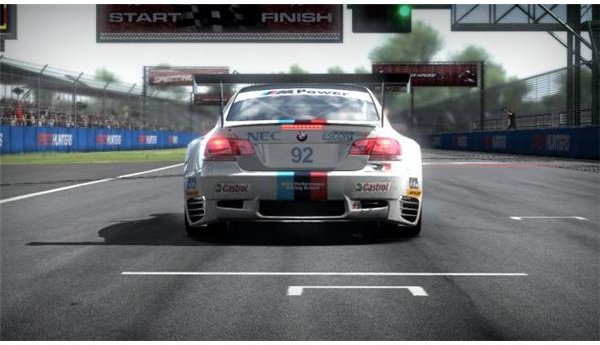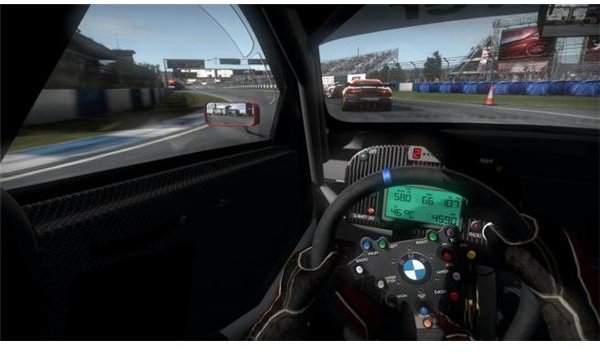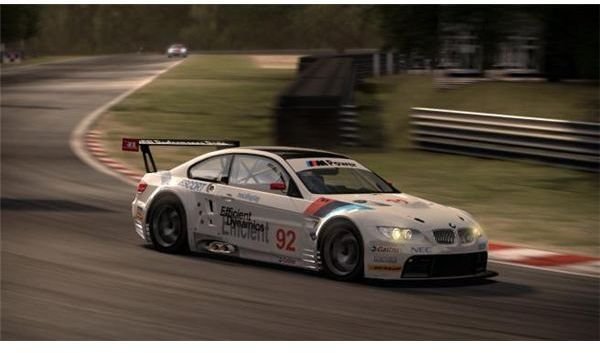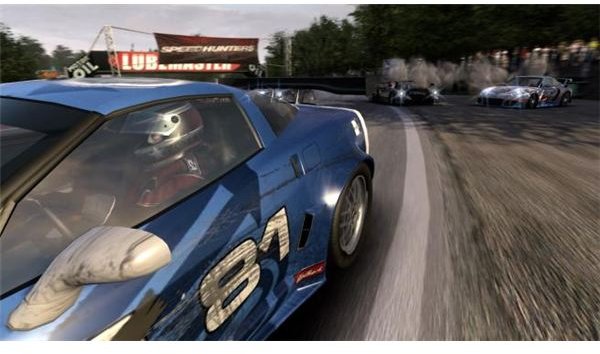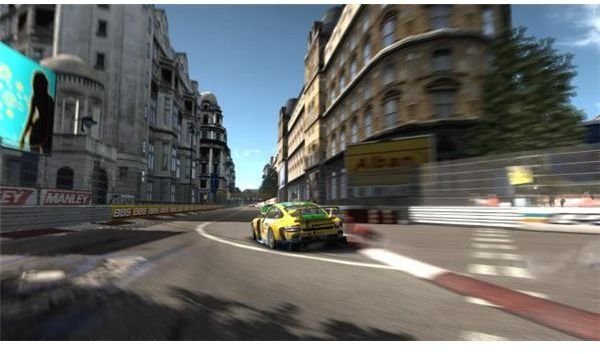 Overall
Need for Speed: Shift is best when played online with friends, though the single player mode does provide a good racing experience. The AI can be too challenging, even on the easiest difficulty settings, which might hamper your gameplay experience. Playing the Driver Duel Championship online is a very good option to get over the frustrating single play levels. The graphics depict real life racing action and the audio has assures superb driving experience. All in all, Need for Speed: Shift is EA's best attempt to provide a simulation car racing title.
Screens © EA/Need for Speed: Shift