Top Xbox 360 Achievements for Need for Speed Shift: Fasten Your Seatbelts to Earn Achievement Points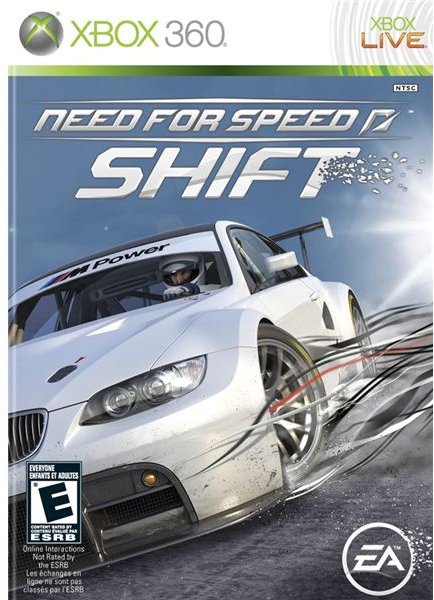 The Need for Speed franchise has offered many twists and turns. From nitro-boosting arcade racing to cops and robbers, NFS games went beyond racing. Take the example of Need for Speed Undercover! All it had was cop chases and crazy street racing stuff. Nevertheless, NFS does something different this time—it offers a perfect simulation racing title without providing any flashy stuff. With a true-to-life immersive driving experience, Need for Speed: Shift recreates the feeling of high speed car racing and offers an authentic driving experience much awaited by NFS aficionados.
Need for Speed: Shift has many near-realistic features. The 3D head-up display apes head movements of the driver. Shift's realistic damage engine and awesome visual and sound effects reenact the damage and dizziness experienced by real-life car racers. The screen will blur after any serious crash and the game will get disrupted for a few seconds. The screeching sound with subsequent loud thuds and bangs add realism to the crash scene.
While there may not be as many Need for Speed Shift Xbox360 cheats, there are plenty of achievements for the speed lover. The achievements for Need for Speed Shift will earn you more gamerscore points. These achievements are well-categorized according to different sets of gamerscore points.
Need for Speed Shift Xbox 360 Cheats and Achievements: 5 and 10 Gamerscore Point Achievements
Bronze Earner: Acquire five bronze badges to earn this title and 5 gamerscore points
Silver Earner: the 5 silver badges earned will award you 5 gamerscore points
Driving Rookie: Get to the second level to earn this achievement.
Bronze Hunter: Secure ten bronze badges
Trial by Fire: Finish the Pre-Race Event in NFS Live
Silver Hunter: Get at least ten silver badges
Gold Hunter: Secure ten gold badges and get 5 game points
Epic Earner: Secure five Epic Badges
Achievements for Need for Speed Shift: 15 Gamerscore Points
Bronze Collector: Get fifteen bronze badges to earn the Bronze Collector Title
Silver Collector: Secure 15 Silver Badges
Epic Hunter: Secure ten Epic Badges
Need for Speed Shift Achievements: 20 Gamerscore Points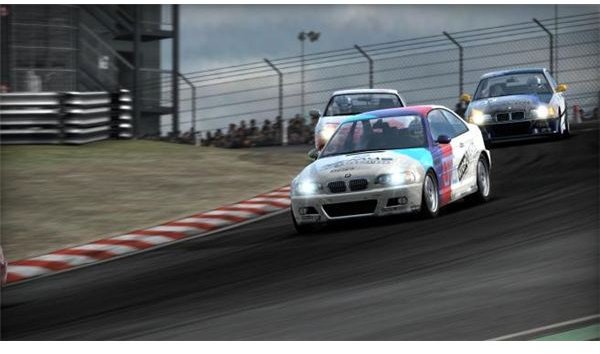 Bronze Master: Get at least 20 bronze color badges to earn this title and 20 gamerscore points
Silver Master: Secure 20 silver color Badges
Gold Collector: Get 15 gold color Badges
Epic Collector: Acquire 15 Epic Badges
Achievements for Need for Speed Shift: 25 Gamerscore Point
One Small Step: A triumphant first event victory will seal this achievement for you
Driving Amateur: Drive to Level 5 to get this achievement
Gold Master: Secure 20 Gold color Badges to achieve this title.
Epic master: Get 20 Epic Badges to earn the Epic Master Title.
Need for Speed Shift Xbox360 Cheats and Achievements: 50 Gamerscore Points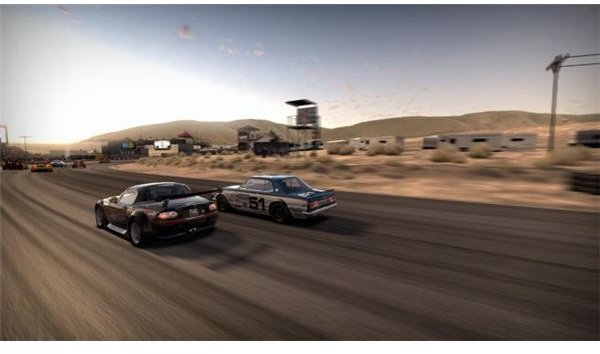 Driving Semi-Pro: Get to Level 10 to achieve this title
Driving Pro: Drive to Level 20 to achieve this title
Driving Veteran: reaching level 30 can easily earn you this title.
Driving Hero: Elevate to level 40
Driving Legend: Drive to level 50
Need for Speed Shift: 100 and 150 Gamerscore Points
Road to Success: elevate to second tier to earn this title
Chance of a Lifetime: Drive to the third tier
The Final Countdown: elevate to the fourth tier
NFS Live World Champion: This achievement carries the highest gamerscore points—a total of 150 points. All you have to do is secure a triumphant victory in the NFS Live World Championship.
Screenshots © EA/Need for Speed Shift