Where to Find Heavy Rain Wallpaper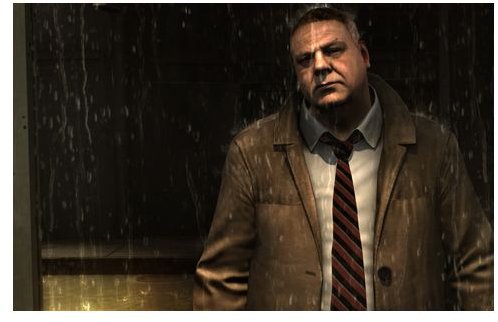 Heavy Rain Wallpaper - Introduction
If you've looked for Heavy Rain wallpaper, then you probably already found that there aren't many large collecitons of good wallpaper. I'll try to post a few good collections for you to make your search a little bit easier. Before we start, I'm going to assume that you're using the easiest method for putting up the wallpaper on your desktop. If you're a little unsure on how to put up the Heavy Rain wallpaper, just right-click on the image and click "Set as Desktop Background."
It should be stretched and setup as the desktop background and you'll have a nice litlte backdrop for your computer.
Heavy Rain Wallpaper - Designed Wallpaper
Before I get into a few more creative options for in-game pictures, let's take a look at the few fairly official Heavy Rain wallpapers. You can get these from a few sources at several resolutions. I'll just include the best ones that I could find.
To start with, here's a really nice high resolution Heavy Rain wallpaper. It's a stylized collage that I believe was used as early advertising for the game. It's a postcard that has the blood-tipped origami crane featured prominently. The other Heavy Rain wallpaper is one that I saw a lot before the release of the game, but I've had a lot of trouble finding a copy of it now. It's a shot of all four characters against a dark background. Naturally the girl in the wet shirt is the most prominent, so you may need to look below for shots of the others.
Both of these images can be found here.
The last one I found was a simple shot of the origami crane that was also used a lot for promotion. It's really stylised and detailed with beads of water on the paper and a detailed blood drop on the tip. This one is hosted (supposedly exclusively) at gamewallpapers.com. You can get the lower resolutions with registering.
Heavy Rain Wallpaper - Other Options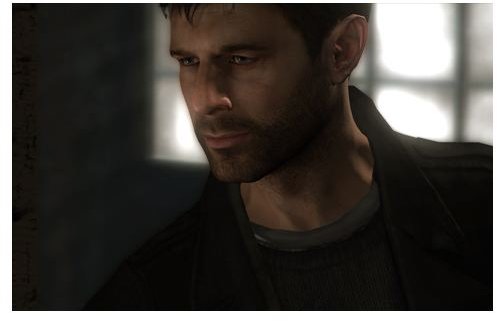 As you may have noticed, there doesn't seem to be a lot of official Heavy Rain wallpaper available. You are probably going to have to settle for some more unconventional choices for your wallpaper.
The official website has a few options. The gallery has a number of pictures from the game. They aren't of the best quality. They're a little too small and stretching them out makes them blurry around the edges, but it didn't look terrible on my widescreen at 1920X1200. That should be a suitable test. The character page also has a lot of good candidates, especially for Madison, Ethan and Scott. Agent Norman's weren't great, but they're passable. If you want a few well framed character shots then you should probably try these out.
If none of those work, then we're really going to have to scrap the bottom of the barrel. IGN and Gamespy both have image galleries with a number of released press Images. Some of them would work pretty well for desktop wallpaper. There's a watermark in the bottom right corner, so you'll probably need to crop or color that out in an image editing program, or just ignore it.
That's about all the help I can give you. Hopefully you'll find a good choice for Heavy Rain wallpaper from this lot. Good luck and good hunting!
Related Heavy Rain Articles
Heavy Rain: Taxidermist Walkthrough