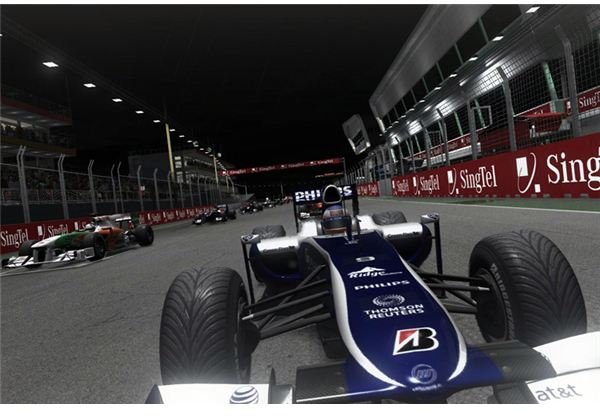 Codemasters F1 2010 R&D - Guide
As in real life, ongoing car upgrades become paramount to any Formula One team, especially if they're looking for that final advantage in the Constructors championship. Codemasters heeded this example by replicating this effect for their latest game. In F1 2010, R&D (Research and Development) provides a means for players to upgrade their car during the career mode, with set objectives needing to be accomplished over the course of a race weekend.
Usually these objectives entail beating a specific lap time during practice, giving rise to further upgrade options and better R&D. This article will look into F1 2010 R&D and tries to provide a rough guide on some of the upgrades you can expect as well as how to go about achieving them. Read on for some insight into the different F1 2010 R&D paths and upgrades that are ready to be accessed in the career mode.
F1 2010 R&D Path Selection
Firstly, note that during a long weekend, players will have to meet three separate objectives (one in each of the sessions) to achieve a new upgrade. For short weekends – with only one practice session – there will be a single objective to complete. This has caused some criticism and confusion on many forums, especially Codemasters own boards for F1 2010. R&D is given to you by the race engineer and he sets a limited number of laps to perform the set task. When accepted players need to beat the set time in order to get the upgrade.
Once you've reached an objective, while stationed in the pit lane, players can view their current R&D path and what they've unlocked. For instance, many players will get rear or front tyre drag reductions as an opening upgrade. This shows under the "Minor" menu on the F1 2010 R&D page. Other sub-headings include "Unique", "Package" and "Standard" with the former only holding one specific upgrade.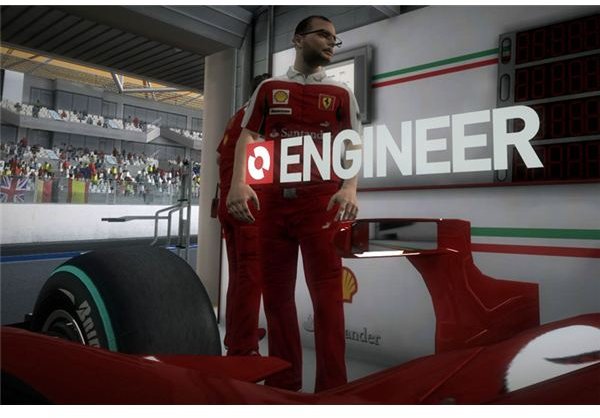 The race engineer will likely not give you a new objective every race, at least initially, as you start with the lesser teams and an intermediate path setting by default. This can change however, when the players team promotes you into the number one drivers slot, giving you the choice to further your research & development or curtail it in favor of improving next years package. Bumping up the R&D path to aggressive allows upgrades and objectives to be accessed every other race weekend. This can help greatly in improving the original car and making you a competitor on the higher difficulties.
Codemasters F1 2010 R&D Upgrades
It should be noted that in F1 2010, R&D you've completed during a season is discarded once that year is over, with a brand new slate for development in the new season. However to circumvent this reset – at least to some degree – players can focus their R&D path onto next years car. This will allow the car to have built in upgrades that improve its performance upon previous iterations.
Therefore, playing as HRT, Lotus or Virgin, players could effectively trump higher up teams with ever improving car designs & tweaks. It could be said that this dynamic mimics real life, whereby newer teams eventually improve and compete with the historically big ones, albeit tentatively. Either way, players can make use of the upgrade objectives and totally revamp their car, creating a much smoother driving experience because of it.
This post is part of the series: F1 2010 - Guide & Information
A guide to various different topics regarding the Codemasters F1 2010 game released at the tail end of 2010.