Codemasters F1 2010 Car Setups Guide Part One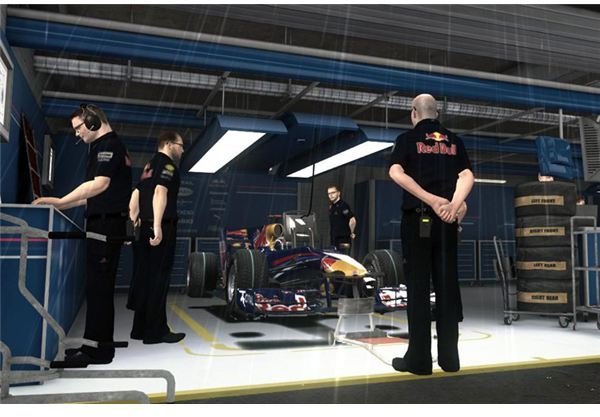 Codemasters F1 2010 Car Setups Guide
F1 2010 allows users a great flexibility in their car setups – with options for changing the throttle map or improving aerodynamic downforce – which culminates in some fine tuning & tweaking to squeeze out the very best performance from their chosen car. This article tries to provide a detailed list of Codemasters F1 car setups for some of the calendar grands prix. With so many changes and variances, this article will cover a broad set of options you can use to gain seconds on several of the tracks. An accompanying second part to this guide will also be posted in due course, revealing some further Codemasters F1 car setups for you to use.
Sakhir, Bahrain
The key to Bahrain is a low aerodynamics (1,1) setting, high brake pressure with small pads, low suspension ride height (1,1) with moderate to heavy spring stiffness (11,6) and a fast throttle map. Also, camber should be fully to the left (-1.50, -3.50) while front & rear toes should remain near to the middle of the screen.
Melbourne, Australia - Codemaster F1 2010 Car Setups & Tweaks
Low aerodynamics (3,1), a front ballast distribution (80%-20%), high brake pressure, low ride height (1,1) and fast throttle map are imperative for the twisting track in Melbourne. All other settings can be tweaked for further performance, but if left at default, they won't hinder your handling or lap times by that much.
Kuala Lumpur, Malaysia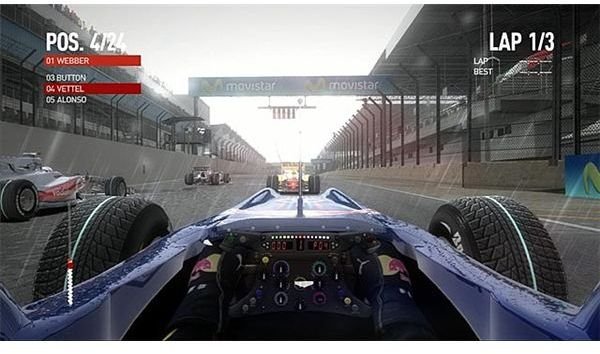 Another low aerodynamics setting (2,1) coupled with large brake pads and medium pressure, low ride height (2,2) with decent spring stiffness (9,9) and a fast throttle map are effective measures for the long straights and sharp turns of Malaysia. Camber settings of (-1.30, -3.20) and toe settings around (-0.08, -0.20) will give further control and acceleration also.
Shanghai, China
Aerodynamics of (3,2) with small brake pads with a front-rear balance of (60%-40%), a high anti-roll bar (11,11), low suspension ride height (1,1), high spring stiffness (9,10) and fast throttle map are ideal for the Chinese grand prix. Similar to Malaysia, Shanghai has long, looping straights followed by sharp turns. A lower camber setting than the previous track will help with the longer stretches of straight road.
Catalunya, Spain - Codemasters F1 2010 Car Setups Continued
Firstly, the throttle map should be set to cruise, given the hard turns in sector three. High braking pressure is required given the tortuous high G corners. A low ride height on your suspension is also useful (2,2). Lowering the camber (-1.40, -3.40) can help, as long as both front & rear toe alignments are lowered (-0.15, -0.47) also.
Monte Carlo, Monaco
Monaco's street track requires higher aerodynamics settings (8,10) complimented by both high anti-roll bars (11,11), a high suspension ride height (8,8) and lowered spring stiffness (4,4). Lowering the gearbox settings for each gear will help, given the tight corners of the circuit. A fast throttle map will improve acceleration after these arduous and slow turns.
Istanbul, Turkey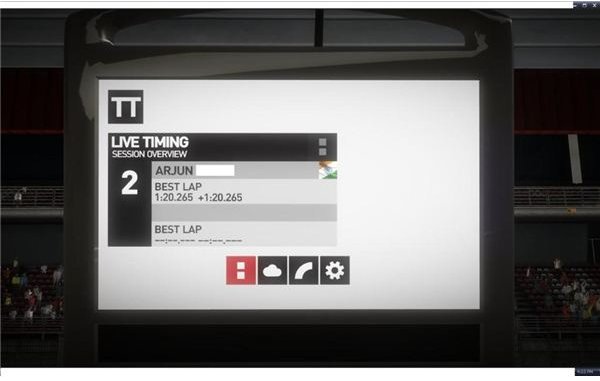 Low rear wing setting (1) with small brake pads & high pressure is a good starting point for Istanbul. Totality in front ballast distribution (100%-0%) is vital also. Lowering the suspension ride height (1,3) while upping the gearbox speeds for the quicker parts of the track. Camber alignment should be the lowest possible (-1.50, -3.50) while toe alignment should be at its highest setting (0.15-0.50).
Montreal, Canada - Codemasters F1 2010 Car Setups Part One
Montreal requires a low ride height suspension (1,1), low wing angles (2,1), a front oriented ballast distribution (80%-20%) and low front anti-roll bar (2) to be competitive. Alignment should be slightly tweaked, with the camber being pushed slightly left. Lastly, brake pressure should remain high while the throttle map would preferably stay at its default (standard) setting.
Valencia, Europe
The European grand prix requires a close to default setup. The only changes to truly recommend are a higher anti-roll bar (11,11) and lower suspension ride height (2,2). Any other tweaks are at your own behest.
Check part two for the more Codemasters F1 2010 car setups…
This post is part of the series: F1 2010 Car Setups Guide
A guide to tweaking your car in F1 2010. Each track comes with a different set of parameters and setup options. This guide lists the key points and settings for each track in the race calendar.