Borderlands: Double Game Add-On Pack PC Review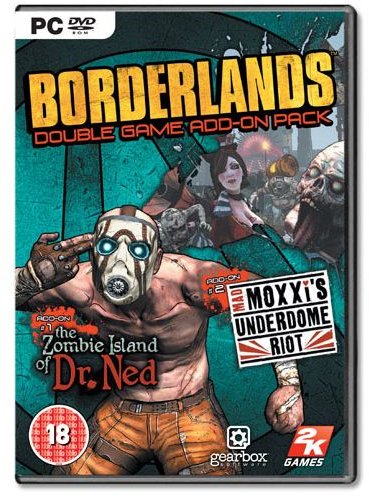 Borderlands: Double Game Add-On Pack PC Review
Borderlands was a commercial success due to its emphasis on gunplay and the astounding randomisation or customisation when it came to the weapons at the disposal of your character. With this success Gearbox decided to release three separate downloadable add-ons to the game that will likely enhance the experience in a totally insular manner.
In this Borderlands: Double Game Add-On Pack PC review, yeah that's a mouthful alright, we'll be looking at the two DLC portions packaged into this retail release. Namely The Zombie Island of Dr. Ned and Mad Moxxi's Underdome Riot, each with their own unique styles and motifs, even if the Borderlands shooter formula isn't tampered with too heavily or needlessly. Read on for the full lowdown on this DLC filled release and whether it's worth reapplying the finishing touches to your Borderlands character.
Setting of Double Game Add-On Pack (3 out of 5)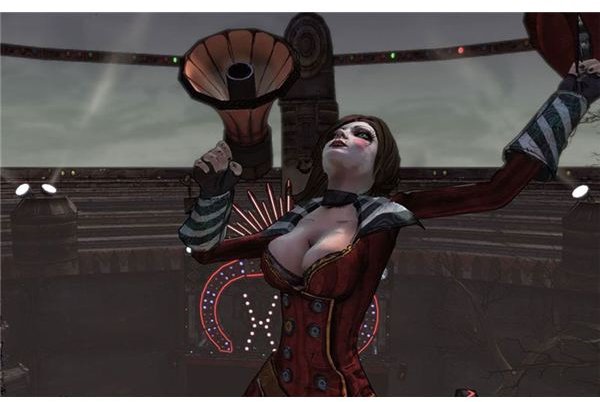 The double game add-on pack divides itself into two distinct areas; with two very different and novel experiences being packaged into the box. The Zombie Island of Dr. Ned portrays an eerie and deserted island filled with listless walking corpses while Mad Moxxi's Underdome Riot gives players a Colosseum style game mode reminiscent of Gears of War and its almost infamous horde game type.
The zombie pastiche of Dr. Ned really helps to alleviate the ho-hum grind of Borderlands and its often sparse terrain, with a neat and confined area for you to indulge the atavistic gunplay tendencies, especially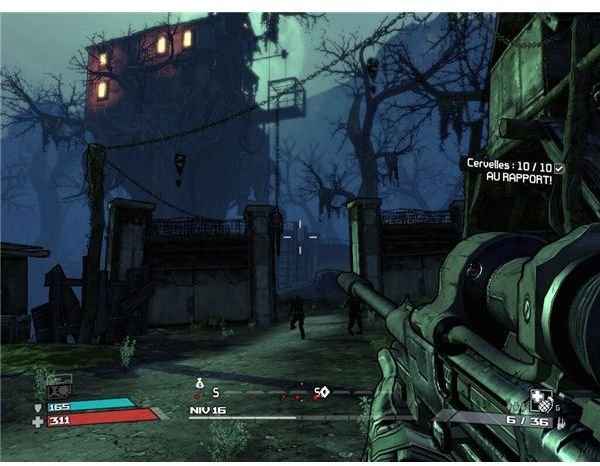 when lumbering zombies are involved. Mad Moxxi provides a small arena for respawning waves of enemies with ramped up difficulty continuing throughout.
With these two distinct locations, there is a decent selection on offer, mainly for players of Borderlands that still want to find some new items and guns. Its rather puzzling that The Secret Armory of General Knoxx, the third and final DLC to date, isn't packaged with the other two. This is especially the case given its overall dirge of content and raising of the level cap further.
Gameplay of Double Game Add-On Pack (3 out of 5)
The Zombie Island of Dr. Ned pits your character in the midst of a zombie apocalypse created by the venerable doctor. Traversing the separate areas of the island, players are often tasked with fetching items or shooting a huge number of zombies, with the goal being to find an antidote to the infestation.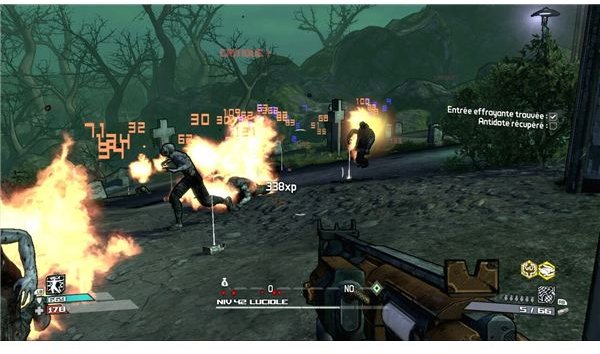 Unfortunately, this focus on killing undead is often misplaced, with the enemies providing no challenge and almost mimicking the poor AI of the original release. With that said, most avid Borderlands players are still opining for more meat to shoot up, so its obvious these new enemies won't be particularly critiqued. Also, the use of the original games mechanics bodes well for veteran players looking to eat up the new content, even if it lacks anything particularly engaging other than the inherent weapon hunt.
Mad Moxxi's Underdome Riot takes a departure from the standard format with its horde-esque mock up; giving players licence to run through waves of enemies in an arena fashion. The story is none existent and the lack of consequence, insofar as no experience boost or new weapons, really does not help the accusation of Underdome Riot coming off as anything halfway significant.
Offering 25 rounds of waves for each map or arena, divided 5x5 with increased difficulty and enemies, it would be easy to presume that Underdome Riot has enough content to satisfy even the most ardent critics. However this is not the case. Without a save feature, some laborious and ill timed exchanges feel arbitrary and sometimes even boring, instead of accentuating the action upon which the DLC is supposedly built.
Aesthetics of Borderlands: Double Game Add-On Pack (2 out of 5)
Due to its boxed in setting, The Zombie Island of Dr. Ned has an imperceptible challenge ahead of it, accomplishing it by creating a zombie swampland and reticent Left 4 Dead styled aesthetic. The swamp looks mist ridden and gloomy enough while the addition of differing zombie types, such as the projectile vomiting spitter, makes for at least some welcome divergence from the world of Pandora and all its creatures.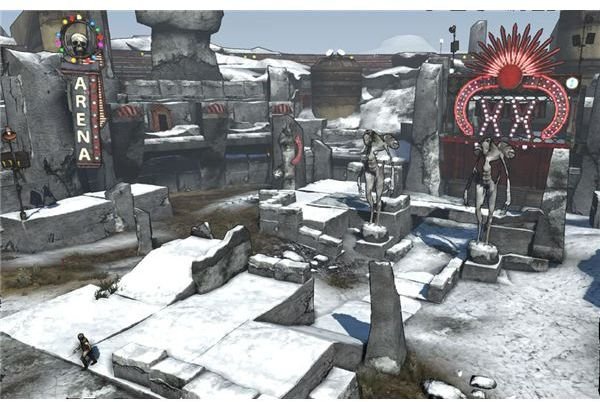 On the flip side, Mad Moxxi plays host to a rather frustrating and vanilla looking array of coliseum's, which do nothing but further the notion that this portion of the content was thrown in for some quick fix empowerment and nothing more. The static setting and familiar look is surprisingly helped by the use of a solid techno influenced sound-track and the use of Moxxi's own taunts and comical barbs directed towards the competitors.
The familiar look of the world isn't a bad thing. Players will instantly recognise the landmarks and trademarks of buildings and architecture alike. It may be too monotonous an outcome, but for variety, the swampy wastelands and misty lakesides of Zombie Island help alleviate the consistent desert layout of Borderlands.
Overall Rating for the Borderlands: Double Game Add-On Pack (3 out of 5)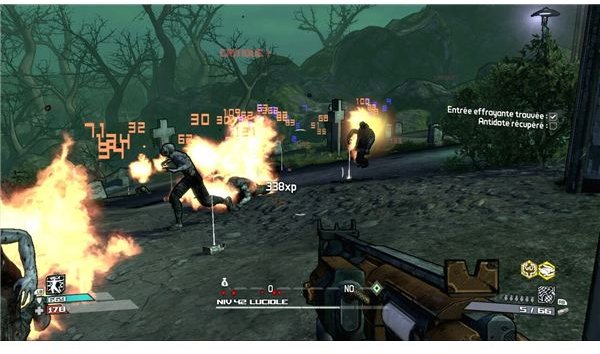 The Borderlands Double Game Add-On Pack is really hampered by the decision to package in Mad Moxxi's Underdome Riot, as it forgoes the formula that won success from critics and the game playing masses alike, giving a poorly implemented and extremely difficult mode with little to nothing else of note. A more relevant DLC like The Secret Armory of General Knoxx could have helped create a more well-rounded content release.
However, having around 25 hours of added content is never a bad thing and Gearbox have certifiably thrown fans the proverbial dog bone with this batch of downloadable content. Obviously with this in mind, if you're still foraging around Pandora for better equipment or rarer guns, then this pack is definitely worth checking out. For $20 dollars on release, the Borderlands Double Game Add-On Pack is a solid piece of additional content, for a game many people enjoyed thoroughly the first time around.
This post is part of the series: Borderlands Mods & Addons
A guide to the mods and add-on packs of Borderlands.