5 Great Real-Time Strategy PS2 Games That You Can't Live Without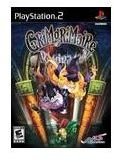 Strategy Game #1: GrimGrimoire (5 out of 5)
While a hard name to say sometimes, GrimGrimoire is a great, unique real-time strategy game that is hard to put down. The story line itself in GrimGrimoire is enough to hold you in a game, but when you throw in the strategy, the beautiful anime art work, and even the great characters - well, you get a highly addictive game that is just a lot of fun. The real-time strategy is all based around a specific set of characters and battles that you must survive to get to the next level. The only problem with this real-time strategy game is that the maps for each area can start to look the same, but once you learn a few maps, you can easily master them all.
Images From GrimGrimoire





Strategy Game #2: Full Spectrum Warrior (5 out of 5)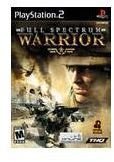 While this one also falls into more than one category, any military real-time strategy game lover will absolutely flip for this one. It has an extremely unique game design that will allow you plenty of great replay, and offers a cheap price point (especially since it released in 2005), throw in a sweet co-op mode where you can play with friends and you have one heck of a great strategy game. Plus, when you set this game up as starting out as a military training simulation from the U.S. Army, well, hey - you can't go wrong right? And, the graphics here, pretty innovative and still great for a game that's over 4 years old.
Images From Full Spectrum Warrior





Strategy Game #3: Kessen III (5 out of 5)

This is an Japanese strategy game, but one that any real-time strategy game lover will enjoy to the fullest. With its beautiful graphics, great battles, and wonderful story line (Japan has been thrown into chaos and one person is trying to end it and bring peace back by force), you can't go wrong. The battles aren't just one-on-one, they are massive army battles that you really have to work at to win, which makes it fun - instead of just giving a few commands and allowing the game to do all the work. You have to think and plan, just like a real commander would. Even though the strategy is simple, it's still fun to play and the price of this one should already be seriously low since it came out in 2005.
Images From Kessen III





Strategy Game #4: Army Men: RTS (5 out of 5)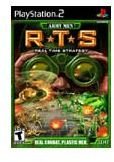 Now come on, who didn't love the Army Men in Toy Story and the many other great movies and games that featured them? Besides, who didn't have them growing up to play with? While there are tons of different games that feature the Army Men, Army Men: RTS is a superb little real-time strategy game that anyone can enjoy, even younger gamers. You will follow Sarge and his platoon around as they try to take out Colonel Blintz, who is a rogue office with a funny but disfiguring head wound who has "gone Tan". The audio is also just as great as the game itself, so make sure that you have the speakers up when you play this one. This is an older game, (2002), but I still love this one and always will… Heaven help me if it ever breaks as my kids love it too now.
Images From Army Men: RTS





Strategy Game #5: Commandos 2: Men of Courage (5 out of 5)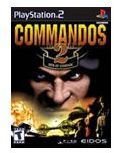 While this one might surprise some people that it's on my list, it is a superb little real-time strategy game. Not because it's so unique, not because it offers something bold, but simply because it's so darn hard! This is probably one of the hardest real-time strategy games that I've played in a long time and it's from 2002! Even though the PC version of this game offers a bit more, it's still one of my favorite real-time strategy games out there. I absolutely love this one and would recommend it to anyone that loves a good military strategy game.
Images From Commandos 2: Men Of Courage





This post is part of the series: Top 5 Great PS2 Game Categories
Want to find some great, cheap PS2 games to help expand your collection? In this series, we'll go through several of the different categories of games, from real-time strategy to puzzle to FPS to party games - all to help you gather up some great ones extremely cheap.