Top 5 Excellent First Person Shooters for the PS2 That You Have to Own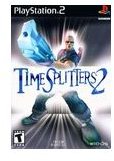 Great FPS #1: TimeSplitters 2 (5 out of 5)
No matter which review site you look on, TimeSplitters 2 gets extremely high marks, especially for a first person shooter. One of the main reasons for this is the extremely well put together multiplayer split-screen mode. Although the story line and overall game play are superb as well, you just cannot go wrong with this old school first person shooter game. I would recommend that any PS2 gamer that wants a new title to add to their collection pick this one up if you enjoy first person shooters. The whole game is just downright great, even seven years later.
Images From TimeSplitters 2





Great FPS #2: Black (5 out of 5)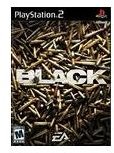 Love explosions? Love to shoot things? How about if you just want to be a highly trained, one-man killing force that can take out anything you come up against? Well, then Black is your game. This great first person shooter will offer you some great game play with tons of weapons, firepower, and massive BOOMS! For anyone who loves military first person shooters or just longs for one that will actually give you some great game play, here is one fps that you don't want to be without.
Images From Black





Great FPS #3: Killzone (5 out of 5)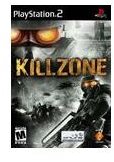 Who hasn't heard of Killzone? While some game sites gave it a bit less than the score that it deserved, it is still one super first person shooter that any FPS fan will fall in love with. The story line itself is something to pick up this game for, but the action is just great as well. And, when you couple it with some great multiplayer action as well, then you have a great first person shooter that you will always be able to play.
Images From Killzone





Great FPS #4: Area 51 (5 out of 5)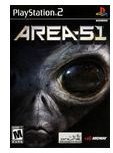 Yes, I know, this is an older game too, but this is one of my personal favorites and has been since it's arcade days. And, the action in this first person shooter version for the PS2 is no different. You get to fight aliens, explode them into massive piles of goo, and have fun doing it. There is nothing about this game that you won't like, except for maybe the voice overs (but you can always turn on some kick butt music instead. But, overall, Area 51 is one great FPS that you need to have in your collection.
Images From Area 51





Great FPS #5: Half-Life (5 out of 5)
Yet another great first person shooter game that if you don't own it, you need to go out and buy it now. While this one came out in 2001, it's still a staple for any FPS fan, especially on the PS2. The story line is revealed as you go along as Gordon Freeman, who works in the research lab that the game takes place in. Along with it's unique story line, the first person shooter action is just downright great. I have yet to see a score lower than an 8 out of 10 on any game site, and the majority of them are normally 9-10. So, this is one game that you have to have in your collection.
Images From Half- Life





This post is part of the series: Top 5 Great PS2 Game Categories
Want to find some great, cheap PS2 games to help expand your collection? In this series, we'll go through several of the different categories of games, from real-time strategy to puzzle to FPS to party games - all to help you gather up some great ones extremely cheap.