Top 20 PS2 Games of All Time: 1 Through 5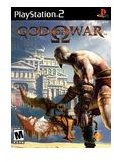 Drum Roll Please!
When it comes to PlayStation 2 games, there are literally more than I could ever mention here on Bright Hub. So, putting together a top 20 PS2 games of all time list was a bit hard. While there are sure to be games here that you'll agree with - there will also be some that you might not think belong anywhere close to this list. Without further ado, here are my top 20 PlayStation 2 games of all time, beginning with numbers 1 through 5.
#1 God of War
God of War by SCEA - This game completely rocked worlds, blew minds, and made it super hot while doing it. First of all, Kratos is just the most awesome game character that I can possibly think of and the overall game brought PS2 fighting games to a whole new level. There is nothing out there like the original God of War, the graphics, the sounds, the game play, the moves… oh, I could really go on forever. This is just "the" game that you must have in your collection - no matter what type of PS2 games you prefer.
#2 Grand Theft Auto: Vice City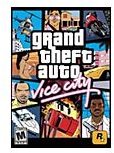 Grand Theft Auto: Vice City by Rockstar Games - Yes, there are three GTA titles on my list and I just can't help it. The top of the GTA list though is Grand Theft Auto: Vice City by far. Even those that don't remember the '80's love this one, and the graphics - well, hey they just can't be beat. When you throw in the voices of Miami Vice's Philip Michael Thomas, well, you just can't lose. So, if you haven't played this super sweet PS2 game, go get it now!
#3 Guitar Hero II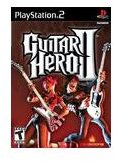 Guitar Hero II by RedOctane/Activision - Of course, we all know Guitar Hero is super sweet. We all have tried and failed and tried again to master the moves, the keys, and the game. But in the second of the series, you'll find that everything you thought you had mastered in the first Guitar Hero is now out the door. This is by far one of the hardest GH games out there and you'll love to jam along with Guns n' Roses and Van Halen.
#4 Burnout 3: Takedown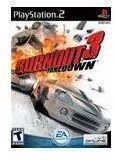 Burnout 3: Takedown by EA - When it comes to driving games for the PS2, there are tons that could easily be mentioned, but with the sheer destruction that Burnout 3: Takedown offers - there are none better for the top driving spot on my list. From just joyriding to absolutely tearing stuff up all over, you can't beat this super game for the Playstation 2.
#5 Ratchet and Clank: Up Your Arsenal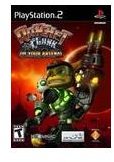 Ratchet and Clank: Up Your Arsenal by SCEA - Who could possibly have a top 20 PS2 game list without Ratchet and Clank? This super sweet part of the Ratchet and Clank series is by far the best though as the great solo and multiplayer game cannot be beat. For those that haven't played any of the Ratchet and Clank games, I would suggest that you pick one up now. And, make sure that you grab this one for your collection while you're at it.
Next up…
In the next part of our series, we'll go through more of the top 20 PlayStation 2 games, from number 6 through 10.
This post is part of the series: Top 20 PS2 Games of All Time
Want to see where your favorite PlayStation 2 game ranks on the Bright Hub top 20 PlayStation 2 games of all time? Check out this series that will take you through all 20.