Top 20 PS2 Games of All Time: 20 Through 15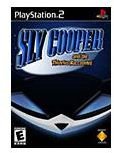 The Last Of the Best
When it comes to the PlayStation 2, there are clearly a ton of superb games that are available to check out. But, how do you really find the cream of the crop? Easy, you just take a look at this list of the top 20 PlayStation 2 games of all time and you will easily find several that you cannot live without and why you need them in your collection. These are the last five that will round out the top 20 list for your PlayStation 2 console collection:
#16 Sly Cooper and the Theivius Raccoonus
Sly Cooper and the Theivius Raccoonus by SCEA - Yeah, ok, this one doesn't quite stack up with a name like that, but let me tell you why it's on my top 20 list: there are some awesome game play action modes here. You'll find that Sly Cooper is a great toon and holds some extremely unique design concepts as well as creating the most perfect of communions of both stealth in a toon and the best ways to really just beat the crap out of your enemies. Get this one and try it out, you'll see exactly what I mean.
#17 Metal Gear Solid 3: Subsistence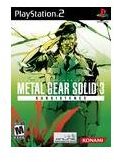 Metal Gear Solid 3: Subsistence by Konami - Now, what top 20 list would be complete without a little Metal Gear Solid? And, for me, number 3 is by far the best in the series so far. This PS2 game comes complete with an enhanced version of the game itself and the third chapter overall in the series, Snake Eater. There are also new outline modes, MSX classics and more great stuff packed into this one game. I recommend that you pick this one up wherever you can find it.
#18 Street Fighter Anniversary Collection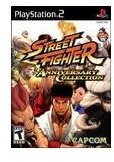 Street Fighter Anniversary Collection by Capcom - Oh yes, how many old school gamers remember the original Street Fighter from Sega and sat up many a night trying to defeat every foe there was? Well, I know we did at my house… This one makes my top 20 list not only because it's just downright cool to own - but because there are just so many different options that you can change in this adaptation of the beloved game that its insane. So, if you're looking for a retro game that is also just cool as everything to have - you'll want to pick up this title.
#19 Resident Evil 4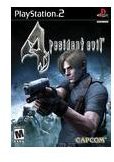 Resident Evil 4 by Capcom - While all of the Resident Evil games are sweet in my opinion, the fourth one really stands out from the rest for several reasons. The main reason is that there is such a difference in the graphical quality that you notice right away if you can compare other RE games side by side. But, this Resident Evil also offers some sweet "mini missions" that all feature Ada Wong - who is super hot.
#20 Contra: Shattered Soldier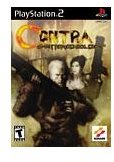 Contra: Shattered Soldier from Konami - This is one hard core fighting game for the PS2. Contra: Shattered Soldier is by far the best in the whole Contra line, and also the hardest one to learn and play. The graphics are just as hard core as the fighting, and those that love hand to hand combat games will absolutely fall in love with this one. This is one PS2 game that you want to boast about for your collection.
Overall
While I could have made a list a mile long of great PS2 games that you can't do without, I had to narrow it down to these top 20. Feel like I left out something? I would love to hear reader feedback on which games you feel should have made the cut.
This post is part of the series: Top 20 PS2 Games of All Time
Want to see where your favorite PlayStation 2 game ranks on the Bright Hub top 20 PlayStation 2 games of all time? Check out this series that will take you through all 20.