Top 20 PS2 Games of All Time: 6 through 10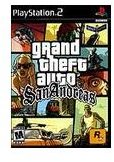 #6 Grand Theft Auto: San Andreas
Grand Theft Auto: San Andreas by Rockstar Games - For any fan of the GTA series, San Andreas is by far one of the funnest out there. With the awesome graphics, the new story line, and the sweet new rides up for stealing, this is by far my favorite of the GTA series. And, when you throw in all the mini games, hijacking busses, planes, skydiving, and even doing some drive by's, you really get a feel for the whole game as you're driving around in the hot dog bus stand.
#7 God of War II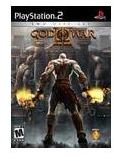 God of War II by SCEA - If you loved the original God of War, then the second in the series will blow you away. Kratos makes a triumphant return in God of War II, which holds some of the most superb graphics that I have ever seen. As if the second title to come from this awesome game isn't enough, you will want this one for the fight with Colossus alone. And some of the favorite mini games of the first game are back to help ease you into the transition.
#8 ICO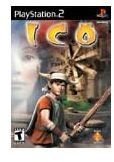 ICO by SCEA - Here is yet another game that just appeared out of nowhere and took over. While this is yet another platform game, and the girl that follows you around really makes absolutely no sense at all, this is a great game to play overall. The graphics are sweet, the sounds are awesome, and you'll find that the different levels in this game are simply perfect.
#9 Grand Theft Auto III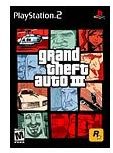 Grand Theft Auto III by Rockstar Games - While I already have a GTA title here on the countdown, this one is just one of those all time fun PS2 games that you can never really get tired of. The complete free play of the game allows you to do anything at all - no matter if you ever play a mission - and you can do anything from mini games to playing with RC cars to just jacking them and crashing stuff. Personally, I never get tired of this GTA title.
#10 Gran Turismo 4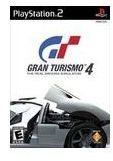 Gran Turismo 4 by SCEA - Coming off some racing games that are slacking a bit, Gran Turismo 4 really bumped up the action and the driving skills of many a PS2 game player. With its beautiful graphics that will blow you away, the new car choices, and the superb game play, there is no way that you can lose with this awesome choice.
Next Up…
In the next part of this series, we'll go through the 11th through 15th in my top 20 list, including some greats like Devil May Cry 3 and Tekken 5.
This post is part of the series: Top 20 PS2 Games of All Time
Want to see where your favorite PlayStation 2 game ranks on the Bright Hub top 20 PlayStation 2 games of all time? Check out this series that will take you through all 20.