5 Games to Play with That Special Someone on Valentine's Day
Playing Games with your spouse, girlfriend, boyfriend, significant other.
Multiplayer games are a special thing. It's always fun to fire up your favorite gaming console and pop in a fun game that you can play with a friend or relative. But what about your significant other? Sometimes, only one person in a relationship is a gamer, but in case both you and your loved one are into the whole video game thing, then Valentine's Day is the perfect time to have a romantic video gaming date with the one you care about. Here is a list of five games that are fun when played with friends, but even more meaningful when played with that special guy or gal.
New Super Mario Bros. Wii
Most people love a good platformer, and New Super Mario Bros. Wii is an excellent addition to the popular genre, so it's good to know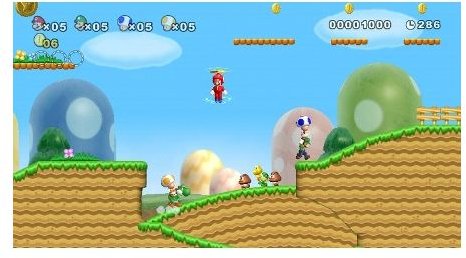 that it supports cooperative play for up to four players. While it would undoubtedly be fun to stomp on Goombas, shoot fireballs, and fight Bowser's minions alongside that special person in your life, the game's 4-player support creates the perfect opening for a video game double date on Valentine's Day.
Soulcalibur IV
I've never met a girl that didn't enjoy a good fighting game. Likewise, I don't know any guys that don't enjoy a good fighting game either.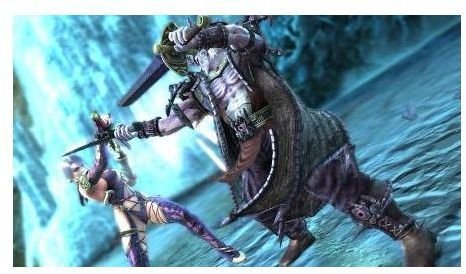 That's what makes the arcade fighter so special. Whether you're a tried and true veteran or a fresh and promising newcomer, Soulcalibur IV is accessible and easy to get into. It's the kind of game where you can master impressive and complex combinations or mash madly on the buttons and still have a chance at winning. It's perfect for that couple that wants to have a little competitive fun on Valentine's Day.
Left 4 Dead 2
For the hard-boiled gamer, nothing says "I love you" more than fragging the undead (and there is definitely a lot of that in Left 4 Dead 2). So when you can take the fight to those rotting, menacing monsters with your special partner by your side, you know you're about to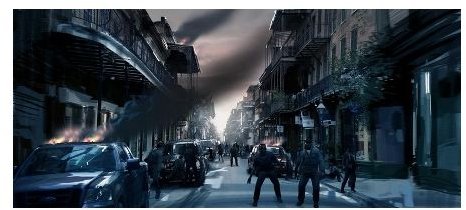 have a significant moment that can't be duplicated by the done-too-often candlelit dinner.
Borderlands
What do you do if you're into shooters and your boyfriend or girlfriend is into role-playing games? Well, you meet halfway and play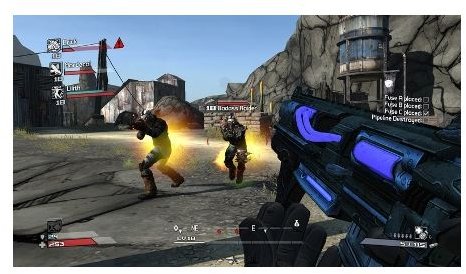 Borderlands. The FPS/RPG hybrid is not only an engaging title, but it meshes together the best of both genres, and it offers cooperative multiplayer. If you're feeling competitive, you can even take the fight to your Valentine and see who comes out on top.
Mario Kart Wii
Mario Kart has been giving gamers memorable multiplayer moments for years now, and the most recent installment of the kart-racing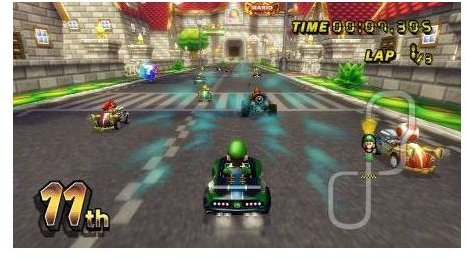 franchise on the Wii is the most accessible yet. With plenty of control schemes to choose from, dozens of new and classic tracks, and more of that same great Mario Kart gameplay that fans have come to know and love, it's hard to recommend another game for two people to play together on Valentine's Day. It's simple, it's easy to get into, and most importantly it's a lot of fun. Mario Kart Wii will have you laughing alongside your special gamer for hours.
Valentine's Day for Gamers
Valentine's Day should be spent with the person you care most about. You can do the normal Valentine's Day thing and go out to dinner and a movie, or you can opt for something a little different. Gamers like to spend their time playing their favorite titles, and I can't think of a more special way to spend Valentine's Day than in front of the TV playing video games with that special someone. It'll be something you both enjoy, and it'll make for some unique, enjoyable, and romantic quality time.
More Games for Couples
If you found this article useful or interesting, make sure you also check out 5 Best Wii Games for Couples.