Free Justice League Games for Kids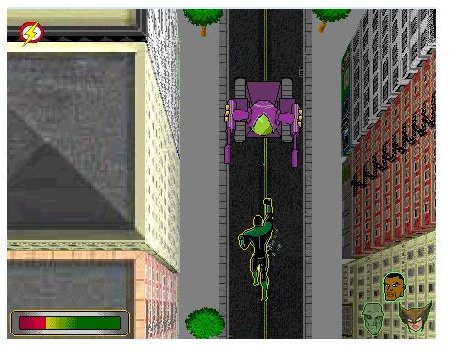 Free Justice League Online Games
Remember that awe-inspiring Justice League theme? The excellent theme music with an equally awe-inspiring opening cinematic flashed on your television screens almost 9 years ago. The animated series ran between 2001 and 2004 on Cartoon Network and received favorable response from every JLA and non-JLA fan. Justice League came into existence in 1960, when the first Justice League comic book featuring Superman, Batman, Flash, Green Lantern, Aquaman, Wonder Woman and Martian Manhunter was published. Later, numerous incarnations of the JLA team emerged, including the massive Justice League International.
Enjoying a comic book filled with your favorite superheroes is a treat, watching them perform daring stunts is fun. Imagine the fun experienced when playing Justice League video games. There are numerous Justice League games on the Internet—all action/adventure titles. Here's a rundown on the best Justice League online games:
Justice League—Wrath of Mongul
A top-down online action title, Wrath of Mongul lets gamers play four different JLA characters simultaneously to defeat the evil Mongul and his sinister army. Players have to use arrow keys to move and spacebar to unleash each superhero's special power. The game features top JL heroes like Green Lantern, Martian Manhunter, Flash and Hawkgirl. Players have to press the CTRL key to switch between three heroes and the Shift key to call Flash, who has the capability to destroy all in-game targets at once. Calling Flash is limited to only 3 or 4 times and the player has to collect Flash icons to unleash his power once again.
One has to install Adobe Shockwave to play Justice League: Wrath of the Mongul. In fact, most free online Justice League games require Shockwave plug-in to play. The graphics are okay, but inferior compared to free online Batman or Spiderman games on the internet. Overall, Wrath of the Mongul is an excellent action game and requires minimum controls to play.
Play Justice League: Wrath of Mongul
Justice League: Brink of Apokolips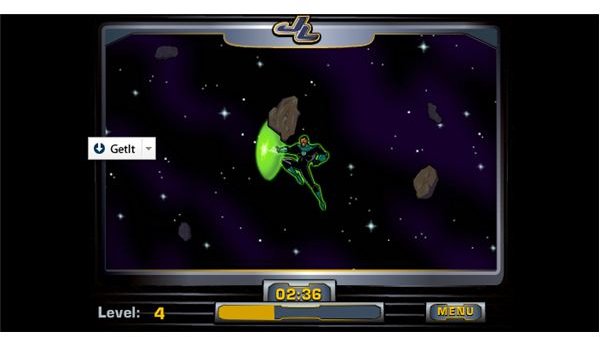 This free online flash game is actually a series of mini-games featuring Superman, Wonder Woman, The Green Lantern and Batman. Flash gamers have to employ different mouse gestures to help Superman salvage objects from a dangerous tornado and other heroes to accomplish different quests. Before every quest, the game will explain how to use the mouse for that specific quest. All you have to do is follow the pre-game directions and complete the quest successfully.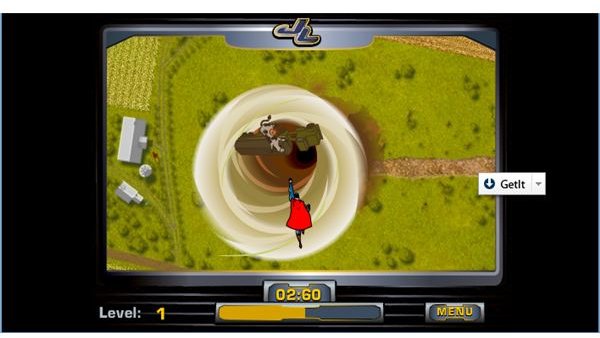 The visuals look exactly like the JL animated series on Cartoon Network. The only slight problem is the mouse control. In some quests, you will have to keep on pressing the left mouse button to ensure they get completed well before the given time period. Because of the variety of mini-games featuring the top JLA characters, Brink of Apokolips is one of the best Justice League online games on the flash platform.
Play Justice League: Brink of Apokolips
Justice League Undersea Escape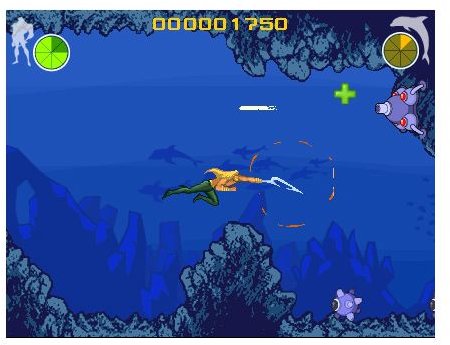 If Aquaman is one of your favorite Justice League characters, this game is for you. In Undersea Escape, you will have to help Aquaman navigate dangerous underwater caverns to eliminate a mysterious force of robots using his harpoon. Use direction keys to move Aquaman and press the spacebar for a full-force harpoon attack. You can also unleash his special telepathy attack by pressing the X key. But, the special attack is only available when the telepathy meter on the top-right side is full. Save your special attack only when Aquaman is surrounded by robots as the telepathy attack can be used only once.
Undersea Escape boasts good 2D visuals, but with a fixed ocean background. The game is suitable both for kids and teens and is one of the most played free online Justice League games on the Internet.
Play Justice League: Undersea Escape
This post is part of the series: The Top Online Flash Games Featuring Your Favorite Superheroes
Your favorite comic book superheroes are now online, thanks to the efforts of Flash game developers. You can now play Justice League, Spiderman, Wolverine and Batman games online. All you need is a good browser, the latest version of Flash or Shockwave player and a good Internet connection.