The Top 3 Spiderman Games for Kids Online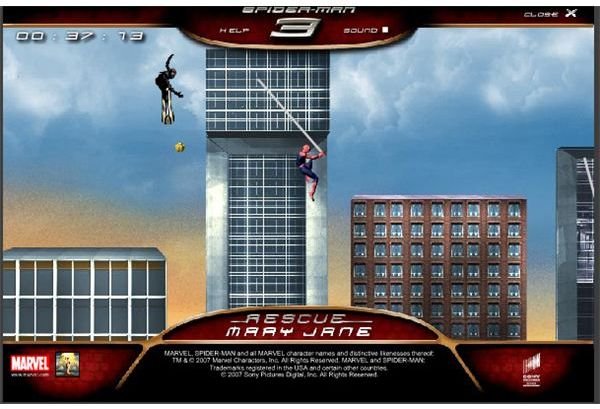 Spiderman, the iconic Marvel Superhero, needs no introduction! The masked web slinger made his debut in Amazing Fantasy #15 in August 1962 and since then has became a cultural icon. Spiderman was the brainchild of Stan Lee and Steve Ditko who wanted to create a mini comic book series that dared to break away from the comic books with vengeful adult superheroes and fantasy storylines.
The spectacular success of the Amazing Spider-Man Series instigated several cartoon series and video games. Several electronic games have featured Spiderman as a main protagonist, and currently he has made appearances on over fifteen video game platforms, including text-based adventure games on DOS and Java games on cell phones. The acrobatic web slinger made its gaming debut on Scott Adams' Questprobe series titled Questprobe #2 Spider-Man in 1978. Today, there are numerous Spiderman games for the PC and console.
There are some great Spiderman games for kids online. These 2D and 3D action games feature the same web slinging ability and "spider-sense" of the Marvel Superhero.
Spider-man 3: Rescue Mary Jane
One of Spiderman's arch-enemy, Venom, has kidnapped Mary Jane. You will have to help Spiderman web-sling across building tops before time-out. While the game does not have any combat involved, it is quite interesting because it involves platforming. You will have to help Spiderman jump and swing across building tops by pressing the left or right arrow keys and space button.
To make things more difficult, Venom will disturb your web slinging journey and throw poison bombs. You will also have to position yourself on the swinging web correctly for the jump. Make sure you go lower on the swinging webs to make a longer jump. If you want shorter jumps, just climb the webbings. The characters look 3 dimensional, but the background is 2D. The game can be an excellent choice for those looking for platforming Spiderman online games.
Dr. Octopus Rampage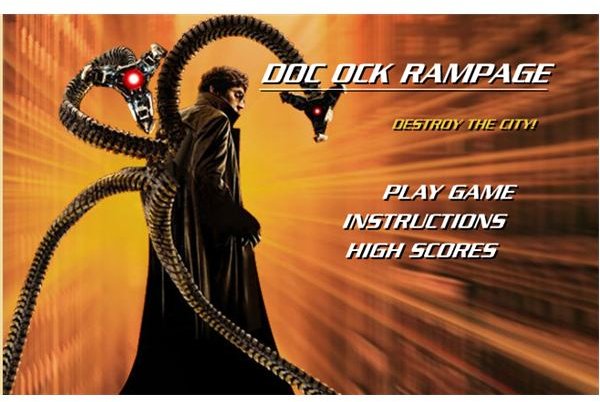 While this game does not feature your favorite Marvel Superhero, it certainly is a good example of an online rampage game with Dr. Octopus in a leading role. The game is very addictive and involves destroying buildings and ducking away from police and SWAT teams' puny bullet shots. You will have to use arrow keys to climb buildings and press Space to smash them.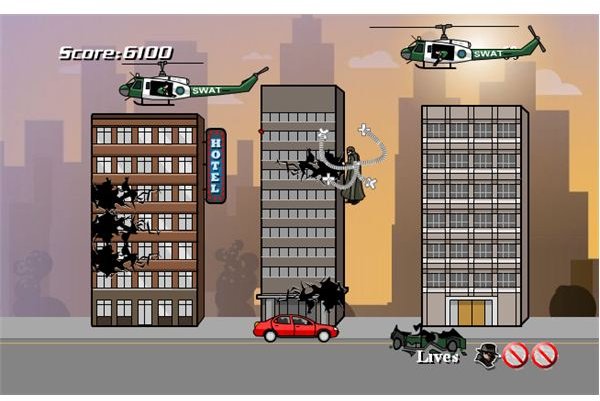 You will have to keep on smashing buildings until they fall down. There will be obstructions from the police and SWAT teams in helicopters, who will fire bullets and launch rocket propelled grenades at Dr. Octopus. Just make sure you don't get hit by those grenades, else you will die and begin from level one. The graphics in Dr. Octopus Rampage resemble any 2D flash action game, but it's the play value that renders it as one of the best free online Spiderman games.
Spiderman 3: The Battle Within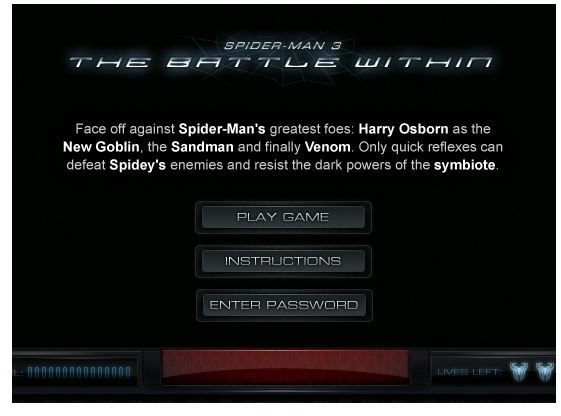 Released by Sonypictures.com, The Battle Within is one of the most unique Spiderman games for kids online that rely on reflexes. Gameplay is mainly mouse based and features one-on-one combat between Spiderman and his greatest foes such as the New Goblin (Harry Osborn), Sandman and Venom. The game also introduces the dark powers of the symbiote, which adds more intensity to the game.
Spiderman 3: The Battle Within has various set levels featuring different enemies. In each level, you will notice an aiming circle with a "power meter." There are three aiming circles—Web Shot, Attack and Defense. Each level has one of the three aiming circles that require quick mouse clicks to make a timely escape from bombs or attack enemies. For example, to avoid the New Goblin's pumpkin bomb, players have to click on the 'Web Shot' aiming circle when a small moving spider positions itself at the center of the circle. This requires split-second clicks and if you are successful in doing so, a cut-scene will show the result as Spiderman escaping from that pumpkin bomb. Some levels will also have an attack circle with a power meter. Once the power meter changes its color to red, players will have to click on the circle and let Spiderman attack the enemy.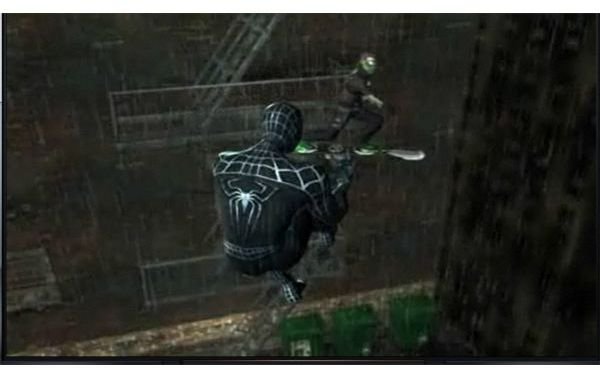 One the best features that this game excels in is the graphics. Featuring full 3D graphics, the game has some lovely cut-scenes borrowed from the original movie, the rest are truly spectacular quick-time 3D animated sequences.
Resources
This post is part of the series: The Top Online Flash Games Featuring Your Favorite Superheroes
Your favorite comic book superheroes are now online, thanks to the efforts of Flash game developers. You can now play Justice League, Spiderman, Wolverine and Batman games online. All you need is a good browser, the latest version of Flash or Shockwave player and a good Internet connection.