Napoleon Total War Trainer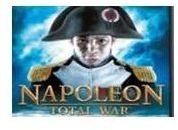 A Napoleon Total War Trainer to Perfect the French Legions
As many know, "trainers" when they apply to computer games, run alongside a game's executable code temporarily adjusting a game's running format. In Napoleon Total War, there is a lack of readily available "free trainers" to hone your skills, but the following should assist in your gaming conquests. This article will show you how to obtain the best Napoleon Total War Trainer.
Currently, the best Napoleon Total War trainer available is found on Cheat happens. Unfortunately, the charge to download this trainer is 29.95 [full yearly membership]. This Napoleon Total War Trainer is currently the best one available as it is patched to the most recent version of Napoleon Total War and allows several options.
The most requested cheat and the first option is "Maximum Gold." This self-explanatory cheat simply maxes out your gold and makes the game a lot easier to research technology, replenish and reinforce armies. Freedom of movement is provided in the second cheat allowing you to move freely without waiting for the passage of time consuming turns. Specifically,this option allows one to move from one city to another removing the fog of war over an entire map. Feel free to use this option to obtain valuable intelligence on an enemy's forces, thus giving you the upper hand in battles. Espionage? Who needs spies when you can see everything a city possesses prior to a siege. If these features do not improve your game try the below "god-like" options found within the full Napoleon Total War Trainer.
Single Turn Research
Under the single turn research command one can enable the third aspect of the trainer. Specifically one can recruit ships, research upgrades all in one turn rather than waiting for technology. This significantly speeds up the game and allows strong observations for advanced weaponry and units that would have normally taken you quite awhile to amass.
Fourth, the best and most apt part of this Napoleon Total War Trainer are the battle options that provide an endless wave of cash flow. This allows a player to purely focus on battle, with no regard to economy. Unlike the first trainer option this one is infinite, not requiring re-activation. Depending on one's skill level, he or she can adjust cash flow based upon battlefield circumstances.
For players preferring the naval battles, use the option giving you "free wind" which allows naval vessels to move across the map without long turns in between ship routes.
Where Can I get a Free Trainer?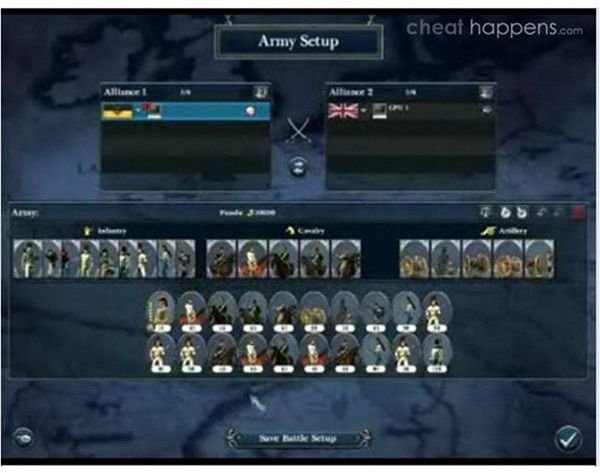 Softpedia has also allowed a 50 gold trainer that instantly gives you your gold bullions while you are in a game. To activate and download this program, see here.
If you have patience, this Napoleon Total War Trainer is valuable (in that you do not have to come up with personal cash), yet still have less worries about reequipping and providing reinforcements for your army. Although you may not have practical benefits like free troop exploration, you still can perfect different upgrading and research strategies based on huge cash intakes.
This post is part of the series: Napoleon: Total War Cheats & Tricks
Your guide to cheats and trainers in Napoleon Total War.