Starcraft 2 Terran Multiplayer Guide: Taking You From SC2 Beginner to Pro Player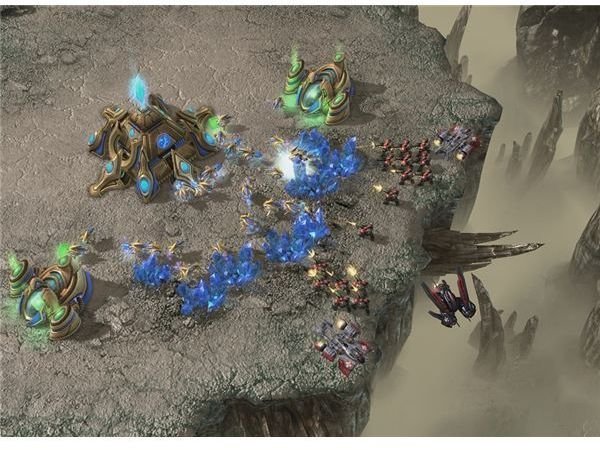 Although the Terran race is the main focus of the single player campaign in Starcraft 2: Wings of Liberty, the worldwide RTS hit from PC powerhouse Blizzard, many units that feature in the campaign are not carried over into the multiplayer arena for the sake of the game's balance. Instead, Blizzard have focused on producing a streamlined set of structures, troops and war machines that will provide the Starcraft 2 online player with the tools to wage war on Battle.net for many years to come.
To help SC2 players, whether new or vastly experienced, Bright Hub has been piecing together one of the most comprehensive examinations of the Terran forces in Starcraft 2 available anywhere on the Internet. We have an indepth Starcraft 2 Strategy guide, crammed full of tips for players of all abilities. For beginners, each individual Terran unit has been studied in turn, with detailed information on stats, weapons, Upgrades and Abilities, as well as strategy tips for using a unit against each of the three playable races, Terran, Protoss and Zerg. We've then provided an exhaustive guide to all the Terran building structures available in the game, and capped it off with a guide to all the Starcraft 2 Terran Achievements with advice on how to unlock them all. With this guide, no matter your familiarity with Starcraft 2, you will be well on your way to being a force to be reckoned with playing as Terran in Battle.net multiplayer leagues.
Starcraft 2 Terran Units: Stats, Strategy, Counters and Much More
Bright Hub writer M.S. Smith has compiled an indepth Starcraft 2 Terran strategy guide, packed with information on every Terran unit as well as expert advice on strategy, counters and build orders that will provide every Starcraft 2 player, from the very beginner to the long-time devotee, with fresh insights into playing SC2 multiplayer at the highest level. This is an unmissable resource.
In each of our individual Terran unit guides, we've presented all the essential stats, as well as weapons, Upgrades and Abilities information to give beginners a thorough understanding of each unit's capabilities. To add to that, for more experienced players we go through specific strategy tips for each unit when playing against Terran, Protoss and Zerg enemies, including opposing units that are weak against the discussed unit, and ones that act as good counters. Many of the Terran units can fulfill multiple roles, making them more flexible than their Zerg and Protoss counterparts, and we go into detail on this as well.
Starcraft 2 Terran Buildings: Everything You Need to Know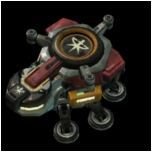 Buildings and resources are always at the heart of the real time strategy race to victory, and Starcraft 2 features a massive and varied catalogue of structures, labs and weapons for the Terran forces to construct. We've compiled a guide with every last one of the Terran building units covered in detail, including all the stats, Upgrades and Researches information you'll ever need.
Starcraft 2 Terran Achievements: Unlock Them All

To round off our complete Terran guide, we've gone through the Battle.net Achievements for Terran players in Starcraft 2, and shown you how to unlock each and every vs A.I., Solo League, Team League, Economy, Melee Combat and League Combat Achievement in the game.
Conclusion
This comprehensive guide to the Terran race, its units, buildings and Achievements in Starcraft 2 should soon set you on the way to climbing the Battle.net League Ladders and showing the world your SC2 prowess versus any opponent, be they Terran, Protoss or Zerg.
This post is part of the series: Ultimate Starcraft 2 Multiplayer Guide
Here at Bright Hub we've produced a massive guide to all three races in Starcraft 2 multiplayer, with the lowdown on every individual unit and building in the Terran, Protoss and Zerg forces as well as guides to all the available multiplayer Achievements in Starcraft 2.