Margrave Manor 2 From Big Fish Games - Why This Is One of Those Free Online Puzzle Games You Have To Own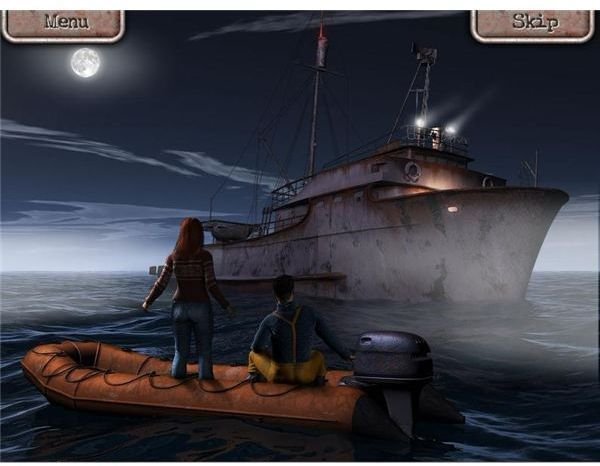 Margrave Manor 2
For anyone that loves a great I Spy adventure, Margrave Manor 2 from Big Fish Games has what you need. Here is one of those great free online puzzle games that will have you stumped in areas, playing for hours, and finding yourself scratching your head over in several places. Let's go into what really makes this one of those puzzle games that you will always want to have on your computer:
Story Line (5 out of 5)
You play as the long lost grandaughter, Edwina Margrave, who is trying to help find out what happened to her grandfather, Edwin Margave, and why one of his ships has suddenly appeared off the shore. With the help of Tom, one of his shiphands, you will go through several different areas of the ship searching for clues, solving puzzles and trying to learn about the treasure that is hidden for only a Margrave to find.
Game Play (4 out of 5)
While this one is essentially like all of the other I Spy games and other puzzle games out there, it is a bit unique with it's story line. Now, why you have to search for some items like a Budda head in areas, I have no idea, but it makes the searching more interesting.
Throughout the different levels of these puzzle games, you will have to find keys, jewels, puzzle pieces, and more to solve the mystery set before you. With each level, there are new puzzles that you have to solve by finding the hidden objects and keeping special pieces that you will need for other parts of the game on down the line.
While the game play in Margrave Manor 2 is so much like other great puzzle games out there - I have to admit that it is really challenging. I'm not sure if younger gamers will be able to solve some of these I Spy games in the levels here, but they will have you scratching your head in certain areas of the game. If you love puzzle games, then you will fall for this one from Big Fish Games.
Graphics (5 out of 5)
As you can see from the screenshots below, the detail put into each different puzzle and level of Margrave Manor 2 from Big Fish Games is simply great. I found myself unable to find a few of the smaller items, such as corks and whistles, and had to use the hints that were available to me. Every three minutes, you get an extra hint, which can be a great thing in the later levels. If you love puzzle games, you will fall in love with the great graphics here in Margrave Manor 2.
Screenshots From Margrave Manor 2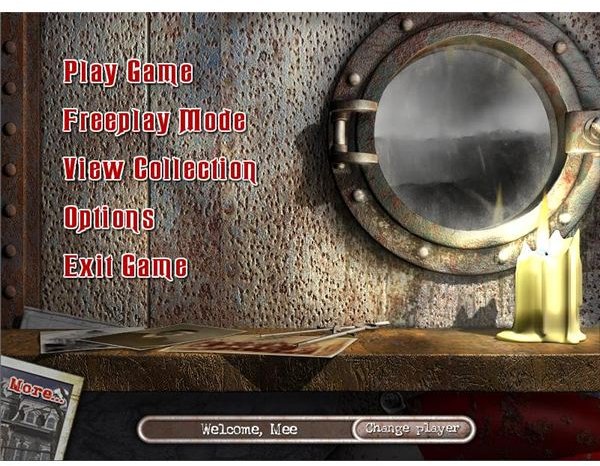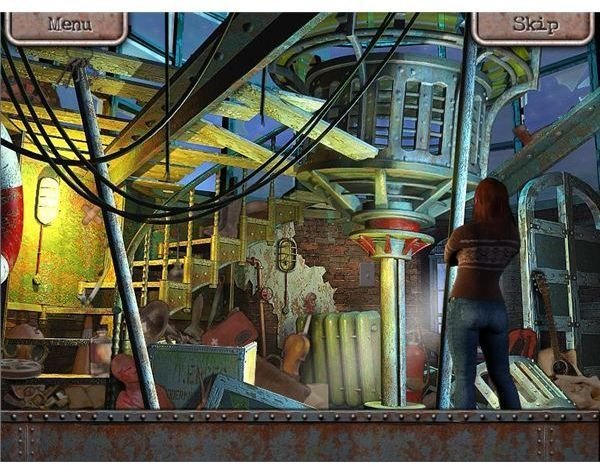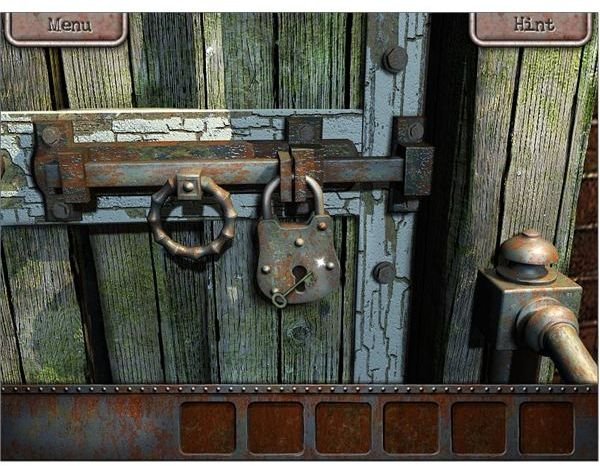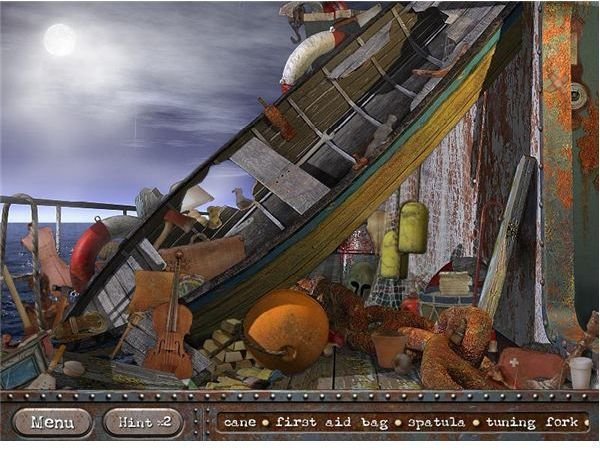 Sounds (2 out of 5)
The music in Margrave Manor 2 is pretty lackluster and forgettable. But the sound effects aren't too bad, I mean, I've heard worse. You can hear the waves crashing about you as you search the ship in these puzzle games, and you get a little jingling sound when you find one of the clues that you were searching for. Personally, I didn't really care for the sounds or music much, but I liked them much better in Margrave Manor 2 than I have on other free online puzzle games.
Overall
I would highly recommend Margrave Manor 2 to any puzzle games fan, especially those that love Big Fish Games I Spy games. Margrave Manor 2 is superbly detailed, wonderfully laid out, and you will have so much fun playing these great free online puzzle games.
Here are some other great puzzle games that you will love as well:
Coffee Buzz PC Puzzle Game - Review of Coffee Buzz
Mysteries of Horus - Review of PC Puzzle Game Mysteries of Horus
Pocket Slider Customizable Freeware Puzzle Games for Windows Mobile
Totomi - Addictive Puzzle Game for iPhone