Runescape Guide – Walkthrough for Doric's Quest – F2P Runescape Quest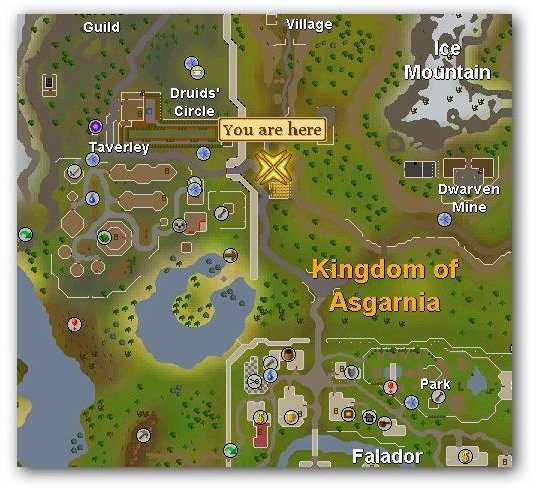 Doric's Quest
One quest that you can do almost immediately after creating a character in Runescape is Doric's quest. Not only is it fairly simple, but it requires very little in the terms of prerequisites and supplies. Plus, there are no monsters to kill, so you don't have to worry about getting armored up before embarking on the quest.
Supplies Needed:
6 clay
4 copper ore
2 iron ore
Pickaxe (optional) – This item is only needed if you plan to mine the materials yourself.
Prerequisites:
There are no prerequisites or needed skills for this quest. However, if you want to mine all of the materials listed above on your own, you'll need to have Mining Level 15 or higher. You only need Mining Level 1 to obtain the copper ore and clay, but Mining Level 15 is needed for the iron ore. So, even if your level isn't high enough to get the iron ore on your own yet, you can still save some money by mining the clay and copper.
Walkthrough
Start out by visiting Doric at his house that is just off the road outside of the east gate to Taverly. The location is shown in the screenshot below. (Click any image for a larger view.)
Talk to Doric, and he'll ask for your help in obtaining some supplies. Specifically, he'll ask for 6 clay, 4 copper ore, and 2 iron ore.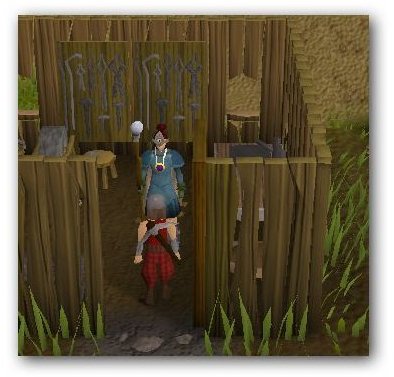 You don't have to mine these items yourself, but you can save a bit of money if you do. If you do decide to mine the clay and ore, it doesn't matter which mine you use so you can plan ahead and just bring the items with you when you go to first visit Doric. Otherwise, there are several mines close by that have the required materials – the one in the Dwarven Mine to the east of Doric's house and the one south of Falador near Rimmington are probably the closest.
If you decide to buy the items instead, you can get them from the Grand Exchange in Varrock. You can also find the ores in Drogo's Mining Emporium located in the Dwarven Mine, but be prepared to spend more money if you purchase them there. Plus, the shop may be out of stock if no one has sold anything there recently.
Once you have the requested items, return them to Doric to complete the quest.
Quest Rewards
Despite being so easy, Doric's Quest has some pretty fair rewards:
1 Quest Point
1300 Mining XP
180 coins
Use of Anvils in Doric's House
Permission to use Doric's anvils is particularly nice since there is a nearby bank and forge in northwest Falador.
This post is part of the series: Other Runescape Walkthroughs
Runescape walkthrough guides to Eagle's Peak and Doric's Quest.