RPG Maker VX
RPG Maker is a software developed by Enterbrain. It allows just about anyone to create a RPG game reminiscent of the classics games on the SNES. There is unfortunately very little documentation available with the program itself which is why I have undertaken to write numerous articles in order to make RPG Maker VX easier to use. In case you'd like to read more of my articles about this topic, please click here which will give you access to my profile where all of my articles are regrouped.
RPG Maker VX: New Custom Characters
The member spotlight this time around comes from the French community: Thérapie. This member has combined or modified already existing RPG Maker VX art to create new characters for RPG Maker VX. Let's check out the things he has in store for us.
Check out his website here for hundreds of more character sprites.
(The author of the website requests for his name to be mentioned if any of his resources are to be used in games. He mentions the obligation to respect his copyrights).
Saving Art to your Computer
Saving art that you find on the internet is very easy. Most websites won't provide any download links but this is because it's really not necessary. Simply move your mouse of the image you'd like to have and right click the picture. A menu will open up. All you need to do is to select "save picture as…" and choose a location to save that picture (look below for example):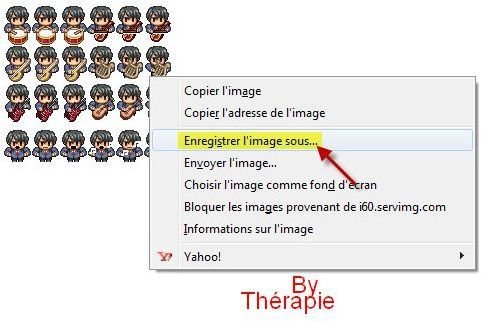 Although this is in French, the method is exactly the same in English.
Halloween Characters (RPG Maker VX: New Custom Characters)
Those characters were put together specifically for Halloween.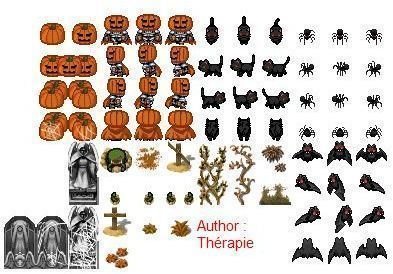 Mummies (RPG Maker VX: New Custom Characters)
Another macabre creation by thérapie. This time around, we're in for a treat with those great looking mummies.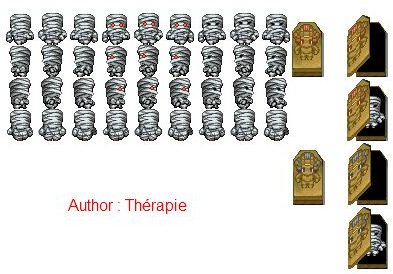 A Peasant in the Field RPG Maker VX: New Custom Characters
Although a rather small modification of the original character, this character is rather useful for most medieval settings.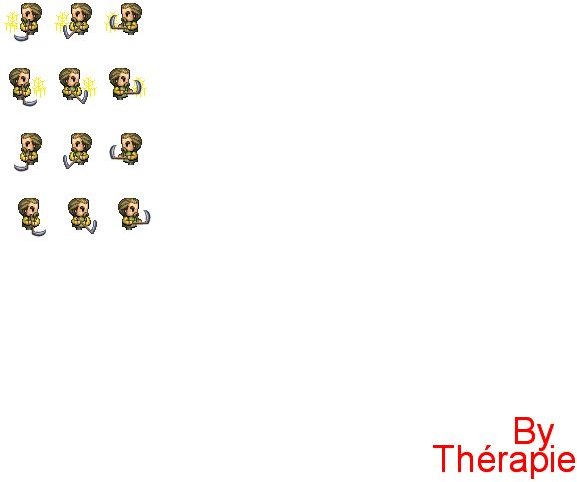 Cyclops (RPG Maker VX: New Custom Characters)
A game wouldn't be complete without those giant, one eyed monsters.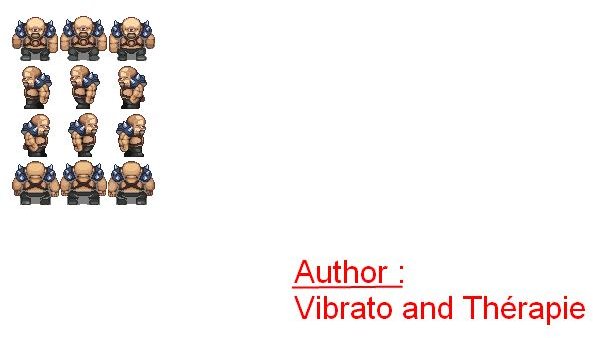 Man Using a Computer (RPG Maker VX: New Custom Characters)
Always useful in a modern setting.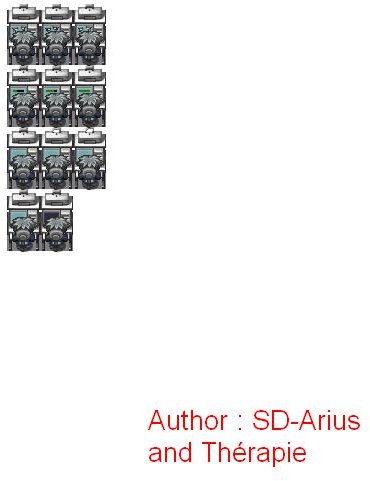 Some Musicians (RPG Maker VX: New Custom Characters)
This, I find to be truly creative.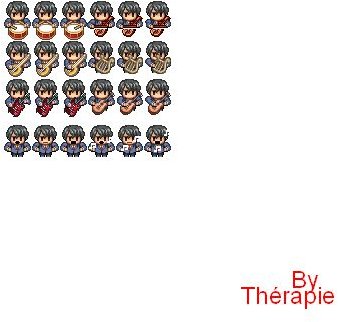 Disclaimer
Disclaimer: The art or script provided here does not belong to the author of this article. For this reason, links have been provided to the original artists. Watermarks have also been put in place in this article. If you have any issues with the art provided here, please send me a message or leave a comment in the section below.
Please remember to credit the creators of the artists who provide this art free of charge for your enjoyment. Thanking the authors can be as simple as mentioning their name as well as their contribution in the credit of your game. Thank you.