RPG Maker VX
RPG Maker is a software developed by Enterbrain. It allows just about anyone to create a RPG game reminiscent of the classics games on the SNES. There is unfortunately very little documentation available with the program itself which is why I have undertaken to write numerous articles in order to make RPG Maker VX easier to use. In case you'd like to read more of my articles about this topic, please click here which will give you access to my profile where all of my articles are regrouped.
RPG Maker VX: Custom Backgrounds
There are plenty of characters and tilesets available on the internet if you know where to look but finding backgrounds can be a fairly more difficult task. In this article I`ve made a selection of great backgrounds which can be used in your RPG Maker VX games.
Saving Files to your Computer
Saving files to your computer is very easy. The images in this article have watermarks as some authors prefer to have their art downloaded directly from the source. This is no big deal however as links have been provided for each and every object shared in this article.
In order to get the art, simply click on the "Click Here" and this will take you to the location of the file. Scroll down a bit and you'll find the original file right away. Move your cursor over the file and right click. A menu will open up. All you need to do is to select "Save Image File As…" and store it somewhere on your computer.
Ancient Parchment (RPG Maker VX: Custom Backgrounds)
Author: まるほる
Link: Click here!
Ideal for your maps and other parchment in your RPG Maker VX game.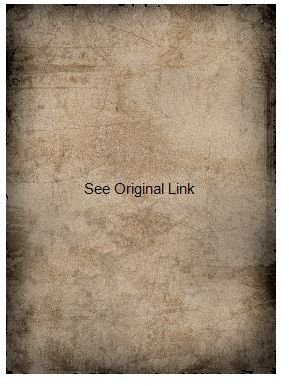 Here's a screenshot of the art in use: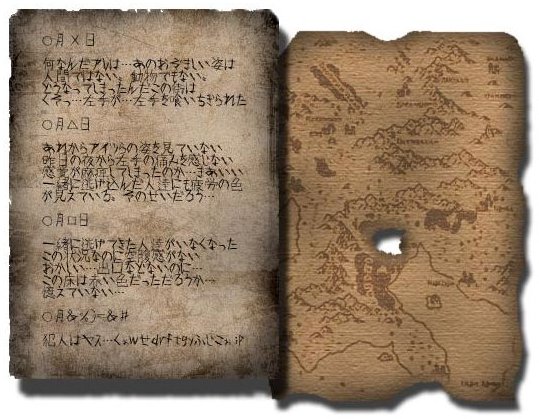 Book (RPG Maker VX: Custom Backgrounds)
Author: まるほる
Link: Click here!
Books are always useful as pictures. Instead of just displaying a message box whenever a player interacts with a bookcase, why not show an actual book next time? All you need to do is to open a your file in photoshop and add some text on those blank pages.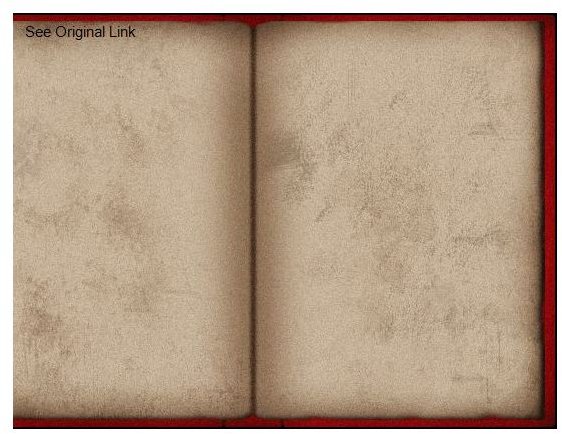 Paper (RPG Maker VX: Custom Backgrounds)
Author: F
Link: Click here!
This blank paper will also be useful as a support for text. Simply use the command "show picture" and write down a message, a letter or whatever you deem appropriate to share with the player of your game.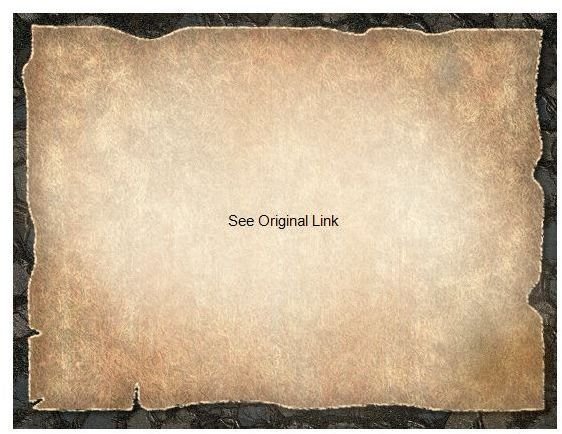 Hill and Tree (RPG Maker VX: Custom Backgrounds)
Author: にゃんこ
Link: Click here!
I think this screen can be useful in a number of situations. Not only can it be used as a title screen, it can also be used a background when you need to give some information to the player (as opposed to a pitch black background).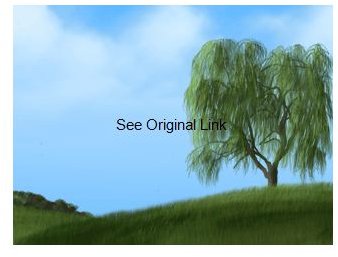 Jail
Author: uma
Link: Click here!
This can also be used in a number of circumstances. It can serve as a battle background as the characters meet some opposition as they attempt to flee from jail (or to get someone out). It can also serve as a Game Over screen if the players get somehow caught and arrested.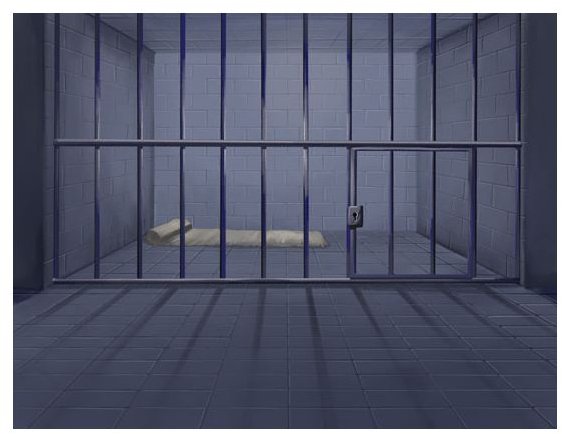 Disclaimer
Disclaimer: The art or script provided here does not belong to the author of this article. For this reason, links have been provided to the original artists. Watermarks have also been put in place in this article. If you have any issues with the art provided here, please send me a message or leave a comment in the section below.
Please remember to credit the creators of the artists who provide this art free of charge for your enjoyment. Thanking the authors can be as simple as mentioning their name as well as their contribution in the credit of your game. Thank you.