A Complete Gaming PC for less than $1000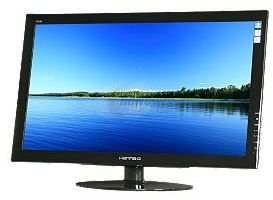 Monitor
Hanns-G HL248DPB 23.6" 5ms Widescreen LCD Monitor ($169.99)
You really get your money's worth with this monitor. Granted, there are low power and bad sounding speakers in this monitor, but you get a 23.6 inch display with a sharp picture and vibrant colors. Although a VGA cable is included in the package, I strongly suggest you get a DVI cable: you can find cheap and quality DVI cables at Newegg like the Kaybles Model DVI-DD-6MF 6 ft. Cable ($7.99). Both types of cables support the maximum resolution of this monitor (1680 x 1050), but the DVI cable can carry a pure digital signal to the monitor, and thus allows for a better picture quality than over VGA. The monitor's low response time of 5 ms all but eliminates ghosting problems, which is perfect for fast-paced screen action such as gaming.
Speakers
Creative Inspire T6160 50 Watts 5.1 Speakers ($64.99)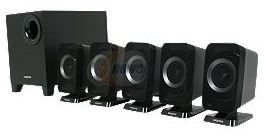 The T6160 delivers a powerful sound of exceptional quality, at a price range often seen in 2.1 speakers sets, making this 5.1 set an even better value. The subwoofer has its own volume control knob, and it comes with a wired remote control with the on/off/main volume control. For a gaming setup, surround sound gives a definite advantage, as it opens a new dimension in gameplay. Whether it's an attacker crawling up on you or mortar shells coming in your direction, you can quickly pinpoint where the sound is coming from and react accordingly. Games like World of Warcraft, Crysis or Call Of Duty really come to life with such a setup.
Headphones
TekNmotion Black Yapster Universal Gaming Headset ($19.00)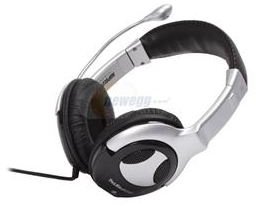 Don't let the low price of these headphones fool you, you get a lot for so little money. These are comfortable, very well made and provide excellent sound quality, for both the earphones and the microphone. I really like the volume controls right on the cord, and since the cord is really long (2.2 meters or 7 ft), you can step back from the computer a bit and watch videos or listen to music for example. The microphone is adjustable and you can rotate it upwards out of the way when not in use. With the microphone being mounted on the headset, you can concentrate on gaming and not have to worry about being close enough to a desktop microphone.
Keyboard
Raptor Gaming Keyboard ($29.99)

Even though it's perfectly adequate for general and everyday use, this keyboard has features definitely oriented towards the gaming consumers. The board is perfect for gamers, incorporating anti-ghosting technology to allow you to push six keys at once without signal loss. The red keys are replaceable with black ones if you don't like the aesthetics, but I think red and black make a nice color combination. Another nice feature is water resistent technology. Keeps your board safe even in the case of spills.
Mouse
Tek Republic Wired Laser 3600 dpi Gaming Mouse ($24.99)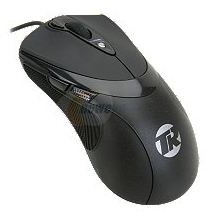 What caught my attention about this laser mouse was the 3600 dpi maximum sensitivity. With such a high sensitivity, you can cover lots of screen estate with very little mouse movement, and thus in very little time. The less time you spend moving, the more time you have to attack, making you a more effective opponent in the process. Don't worry, if you don't want or need to operate your mouse at high speeds, you can instantly switch the dpi sensitivity level on 7 levels at the touch of a button. This mouse is specially contoured and weighted for gamers.
Operating system
Windows 7 Home Premium ($99.99)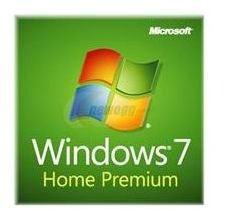 Once you've finished assembling your PC, you're ready to install Windows 7. This is the most supported operating system by Microsoft. After Vista, Windows 7 was very well received. Windows 7 supports a wide range of devices and drivers designed for it are now up to the task when it comes to gaming.
Conclusion
There you have it, a complete gaming PC setup for under $1000: case and internal components ($581.91) + external components ($308.96) + operating system ($99.99) = $990.86 ($998.85 if you add the aforementioned DVI-D cable). Despite that low cost, you still get a lot of components that can survive many motherboard/CPU/memory upgrades, for example: case, monitor, speakers, etc. That would make your purchase an excellent long term investment. Remember, buying a budget PC doesn't mean you have to contend with subpar quality parts. You can get higher quality components and save money by assembling the PC yourself.
This post is part of the series: Budget Gaming PC Setup Parts List
When you buy a pre-assembled budget PC, you often get inadequate gaming performance, a small case (with limited expansion), etc. With my parts list, you get a top notch, complete gaming PC system for under $1000 (including LCD, speakers, etc.; not just the often advertised tower/keyboard/mouse).