A Complete Gaming PC Setup For Under $1000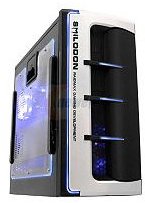 PC Case
RAIDMAX SMILODON ATX-612WB ($79.99)
For a mid-tower, there is plenty of space and a lot of expansion drive bays (4 x 5.25" external, 2 x 3.5" external and 4 x 3.5" internal). It's a beautiful PC case, and a very sturdy one: it's made with 1.0mm thick SECC steel, so it's safe to handle (case material won't bend easily) and move around (like to a LAN party). The side panels can be easily removed for easy component installations, upgrades and cleaning. There are also plenty of fans to keep everything cool inside.
Processor
AMD Phenom II X4 965 Black Edition Quad-Core Processor ($109.99)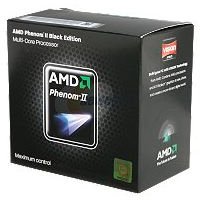 Our previous recommendation was for the AMD Athlon which is currently out of stock. A wonderful alternative is the AMD Phenom. The Phenom II rivals Intel's current best line of desktop CPU's. Enjoy high level quad-core gaming and energy efficiency all rolled into one.
Motherboard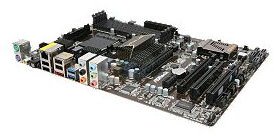 Coming from the budget line of ASUS motherboards, you can rest assured that this motherboard provides excellent quality, performance and value. This system was designed to build powerful computing systems at a very reasonable cost. The onboard audio (Realtek ALC892) make for a nice backup solution. Unfortuantely there is no onboard video. You will be able to install the Phenom II processor on this motherboard.
Hard Disk Drive
Western Digital Caviar Blue 500GB ($69.99)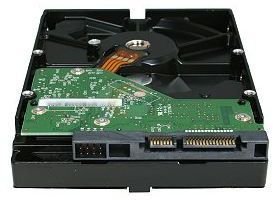 Sure there are drives with much larger data capacities than this drive, but what's really important for gaming is performance and reliability - this SATA 6.0Gb/s 7200 RPM drive delivers big time on both aspects. For the price, you still get a lot if space though - plenty enough to install all your favorite games. Purchasing a 6 Gb drive now to make sure your computer is capatible with the newest motherboards and chips.
Memory
G.SKILL Value Series 8GB (2 x 4GB) 240 Pin DDR3 ($35.99)
With games having ever higher CPU requirements, the last thing you want to do is to keep your CPU waiting because of a slow memory module. Those lost fractions of seconds can spell the difference between victory and defeat. The G.Skill Value Series offers a very cost effective solution. This is a dual channel kit, which is an absolute minimum when building a gaming PC.
DVD Burner
HP 24X Multiformat DVD Burner ($21.99)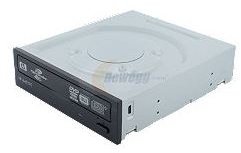 Although game downloads are gaining popularity, most games are still distributed on CDs and DVDs, so you will need a fast and reliable DVD drive like this HP to install and play your games. Since this drive is for a budget gaming PC, there is no need for a newer Blu-Ray drive, which is more intended for a general entertainment system. Plus, good quality Blu-Ray drives and burners can cost as much as 4 and 9 times the price of this drive respectively.
Video Card
ASUS ENGT430/DI/1GD3(LP) GeForce GT 430 (Fermi) 1GB ($59.99)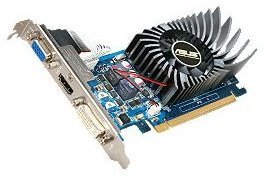 This Video Card is an example of technology getting better while prices fall. This card supports the DirectX 11 and OpenGL 4.0 APIs, so you'll be able to play the most recent games with it. Supporting a resolution of up to 2560x1600, this card can show your game on even the biggest HDTVs and monitors out there. Increasing the resolution however means harder work for the video card; you will have to turn down the game settings accordingly to avoid getting choppy framerates.
Audio Card
ASUS Xonar DSX 7.1 Audio Card ($53.99)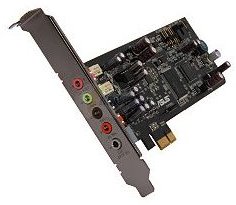 The ASUS line of audio cards brings affordable, high quality surround sound to your PC. Combines DTS Connect technology with the ASUS-exclusive GX 2.5 gaming audio engine for an ideal sound card for gamers. As is the case with video, audio processing tasks need to be delegated to a card with its own processor for optimal performance, because it will take workload off the CPU.
Power Supply
Antec BP550 Plus 550W ($64.99)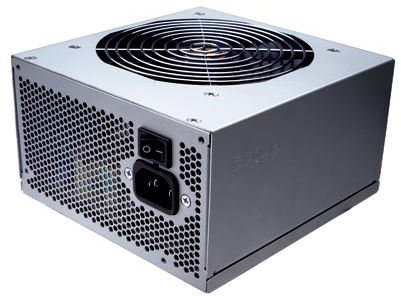 Antec has a long standing reputation of making rock solid power supplies, and this one is no exception. For our budget gaming PC, 550W of power is plenty enough. The included active PFC will give your PC components cleaner, more stable energy. Unneeded wires can be disconnected from this power supply, since it is a modular model. Doing so will leave more space in your case and increase airflow, helping keep your PC case temperature cool. The 120mm fan also helps in that regard, by quietly but effectively sucking warm air out of the case and sending it out through the mesh grill in the back.
Conclusion
The total cost of the case and its installed components is $581.91, which I believe is very affordable considering I did not skimp on quality or features for any component. If you need help assembling your PC, here's a great, step by step guide with pictures. In the next and final article of this series, find out which items I selected to complete this budget gaming PC setup.
This post is part of the series: Budget Gaming PC Setup Parts List
When you buy a pre-assembled budget PC, you often get inadequate gaming performance, a small case (with limited expansion), etc. With my parts list, you get a top notch, complete gaming PC system for under $1000 (including LCD, speakers, etc.; not just the often advertised tower/keyboard/mouse).