Free Fun Games - Top Online Racing Games For Free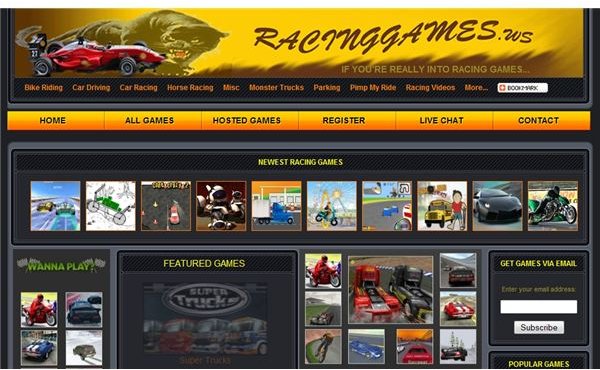 Racing Games WS Website
Racing Games WS is a website designed for gamers who are really into racing. Everything related to racing can be found at this site. The sections are divided by bike, car, monster trucks, parking, pimp my ride, horse races, and racing videos to watch. Users can sit back and watch cool clips of live action racing on their PC. Registered users have direct access with less ads for free. It only takes a second to register with Racing Games WS. There is also a Live Chat feature that allows gamers to chat with other racing enthusiasts around the globe. Discuss your favorite race car games and make friends. Top players receive the ultimate recognition by appearing on the homepage sidebar for all to see.
Top Free Race Car Games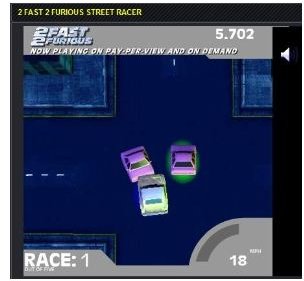 At Racing Games WS top race car games like Auto Blitz, Krazzy Car, Mario Racing Tournament, Extreme Racing 2, American Racer, and 2 Fast 2 Furious Street Racer are featured. Players can indulge in hours of tire screeching fun. In Auto Blitz hop right into a rally vehicle for a competitive race. Race down a dirt track against other drivers while collecting cash and maneuvering speed boosts. Wrigley's Candystand presents Auto Blitz with colorful 3D graphics that remind you of sweets. Rally race in a cool flash virtual world.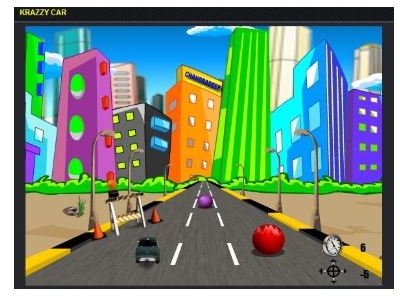 Krazzy Car is a single player game that can get a little crazy at times. The main objective is to finish the race within 60 seconds to advance. This fast paced race features an impressive 3D environment and an illusion of hyperspeed as you zoom down the street. Collect glowing orbs to gain points while avoiding hurdles. Use your mouse to control your vehicle. If you accidentally hit a wooden box of bullets you lose 10 points. Objects are scattered throughout the track. Buzz through without hitting an obstacles for a flawless win.
Mario Joins The Race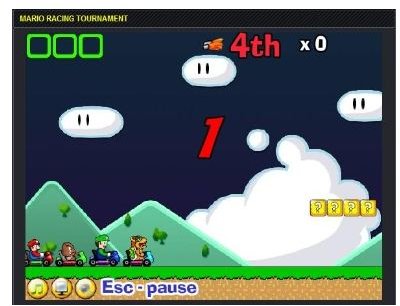 Another immensely popular game at Racing Games WS is Mario Racing Tournament. Players get to go retro with a version of the classic Nintendo game mario Bros. Choose to play as Mario, Yoshi, Princess Peach, or Toad. Similar to the original series players race each other collecting items along the way. The game features an assortment of detailed environments to race in including Yoshi's Forest, Funky donut Plains, and the notorious Green Rocks.
In Extreme Racing 2 players have exactly 90 seconds to race through the scenic tropics. Oil spills, annoying traffic cones, and other race cars create obstacles between you and the finish line. Avoid spinning out of control and keep the pace for top score. The realistic sound effects and challenging course makes this one of the favorites in the driving games section. American Racer lets players take over the wheels of a supercar. Use a click and drag car customization to add-on wheels, colors, and graphic designs. Prepare your car for 10 miles per hour race through a metropolitan city.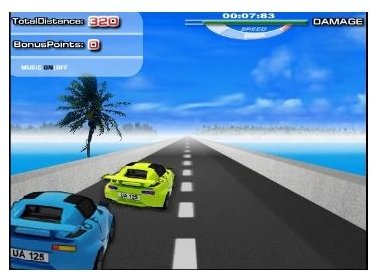 The blockbuster hit film 2 Fast 2 Furious adds fun games to their acclaim. In 2 Fast 2 Furious, jump into a hot rod as Brian O'Connor to win the race and respect of the streets. As you drag race through dimmed back streets, vibe to rapper Ludracris with a hip hop theme soundtrack. The graphics resemble a cell phone game. As you push the limits it's a cinematic good time.
This post is part of the series: Free Online Racing Games - 3 Websites For Free Games: Part 1
If you love free online games there are three websites that you have to check out. In this three part series discover the best sites to play popular online games free. The first cool gaming stop is BallerArcade!