How to Win the National Championship In NCAA Football '12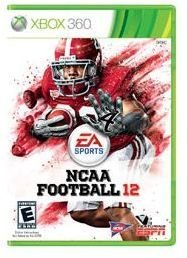 Getting to the college football National Championship Game takes program building, stellar recruiting, planning, and more than a little luck. Getting to the National Championship Game in NCAA Football '12's Dynasty Mode also takes planning, but there are a few things you can do to practically guarantee your team will end up where Auburn and Oregon did at the end of last season, competing in "the Natty."
What you need to get there is a well planned out schedule, a little help from highly-ranked teams (depending on your conference), and to win win win.
Choose the Right Team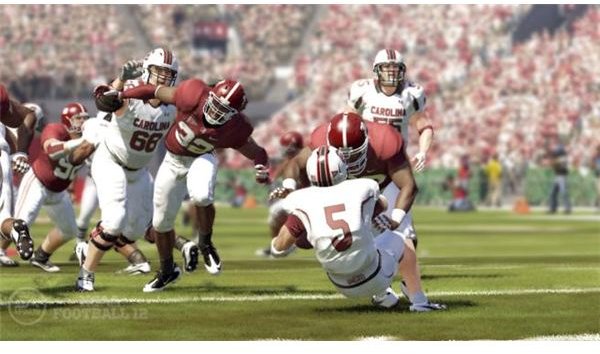 The easiest way to ensure your team will end up in the hunt for a national title is to choose a team from one of the major divisions in college football. Practically any team that goes undefeated from the SEC, Pac 12, or Big 12 will have a shot at ending up in the national championship game.
Undefeated teams from lower-profile conferences like the WAC or Mountain West have more trouble getting the respect they probably deserve, as we've seen in the last few years.
If winning a national title is all you're after, and you're not partial to any particular team, then it's probably best to choose a team that is highly-ranked at the beginning of the season.
If your allegiance is to a particular team, but that team happens to be part of one of the lesser-respected conferences in college football, you have a couple options. First, you can simply edit the conferences at the beginning of the season and move your team to a more difficult conference.
If you'd rather not change conferences, you may have to spend one season building up your team's reputation and winning a major bowl game before making a run at the national championship in year two.
Of course, even teams in lesser conferences can achieve high rankings with a well-planned schedule.
Choose the Right Schedule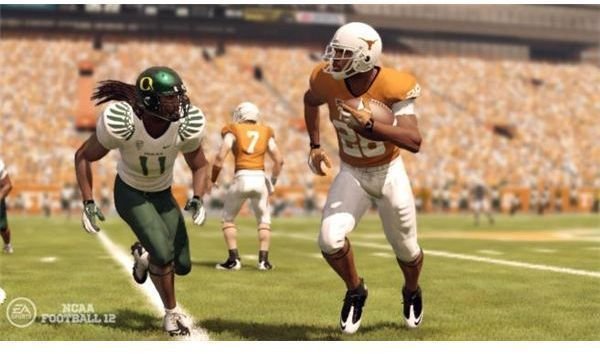 Scheduling is the second big piece of the national championship puzzle. You're not going to get a shot at college football's top prize by taking on creampuff schools week in and week out. You have to be tested against the best in the game to earn the right to compete for a national title.
Fortunately, Dynasty Mode allows you to edit your team's schedule before the season begins. Don't blindly accept what the game gives, take an active hand in this process to ensure you have optimal opportunity to be highly-ranked at the end of the season.
You can't change your in-conference opponents, which is why it helps to play within a conference filled with highly-ranked teams. Defeating them will only help your ranking.
What you can change is your team's non-conference schedule. Here is your opportunity to pull in some stiff competition to bolster your team's ranking. Take a look at the teams that are ranked in the pre-season top ten, and change your schedule so that you are taking on three of them in your non-conference schedule.
These games will be tougher, yes, but rank is everything in college football, and you don't get to be highly-ranked by playing nobody schools. You have to take on the big boys.
Schedule non-conference games against Alabama, Oregon, and Wisconsin and watch your ranking climb very quickly. Then, you can just ride the momentum to the national championship game by doing one thing and one thing only: winning.
Play to Win the Game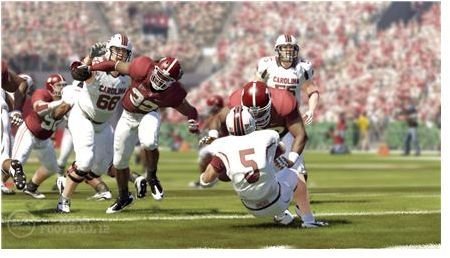 The third component to a successful national title is also the most simple: win every game. Sure, you'll have a chance of playing in the title game with a single loss, but that would require other highly-ranked teams to lose at least one game for yours to even have a chance. Do you want to put your fate in another team's hands?
You simply have to go undefeated to have a shot at a championship. You have to win your non-conference games against highly-ranked opponents and you have to defeat every other team in your conference and win your conference championship.
What I'm about to say may seem a bit unscrupulous, and the purists out there will definitely not like it, but there is no reason to continue your season if you lose a single game. If it looks like a game is not going your way, you can hit the start button, exit the game, and live to fight another day.
Yes, it's a bit cowardly, but this is a video game. Losing a single game can derail your hopes of a title, and you can avoid having a bad game count against you just by exiting before the game has finished. Consider it a mulligan.
Hopefully you play well enough to not need this trick, but everyone has an off day once in awhile.
Getting to the National Championship Game in NCAA Football '12 is a simple process really. Just make sure you play in a competitive division, schedule the toughest opponents possible, and win every game you play. Combine these three components and you'll have no problem doing what the Ducks could not: taking home a national title.
References
All references and screenshots from NCAA Football '12.