Mount & Blade Multiplayer Expansion Pack Announced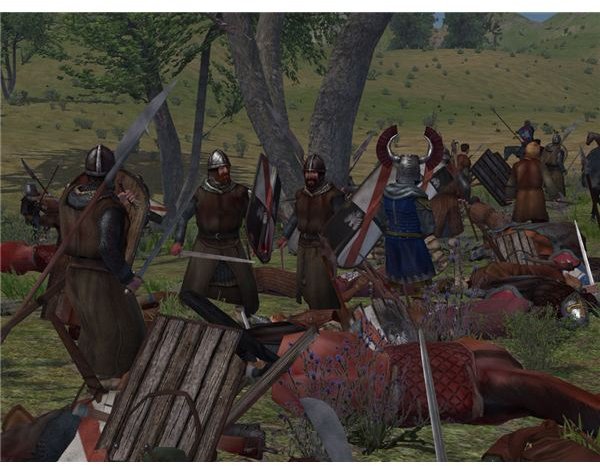 Mount & Blade
Mount and Blade is a terrific indie game that has caught the public imagination. An adventure on horseback with knights in combat and RPG elements combined with an open ended world where you choose your own fate. It was a slow burner which grew in popularity largely thanks to word of mouth. It has now been announced that the first expansion pack for the game is on the way and it will include support for multiplayer battles.
Taleworlds
Developers Taleworlds are based in Turkey and they were able to create the game without the help of a publisher by allowing gamers to pay a reduced fee for an unfinished edition. The deal allowed early adopters to get the final game for a knock down price (each new release was made available for free) and it allowed Taleworlds to complete a truly original and exciting title without the interference of publishers. They maintained an open dialogue with the fans through their busy forums and continued to improve the game and take on board the various suggestions until they reached the point of a final patch and a retail release last year. With the game finished Taleworlds signed a distribution deal with Paradox Interactive.
Expansion Announced
The good news is Taleworlds haven't stopped listening to their fans and a much desired multiplayer mode is in development. At a recent event in Sweden Paradox announced the multiplayer expansion pack for Mount and Blade and the developers were on hand to demonstrate it. It will also feature a host of other improvements for the game so let's take a closer look at what is in store.
Multiplayer Mount and Blade
The multiplayer mode is something that fans have been requesting since the early days of Mount and Blade. While there is much fun to be had slaying AI there is no real substitute for taking on another human being and the combat system in the game is so unique that trying your hand online against other gamers is a very attractive prospect. The development team have been fine tuning the combat mechanics to make sure the online experience is balanced and they expect it to work much like any FPS with some official servers and the ability to create your own local servers. Multiplayer Mount & Blade is going to breathe new life into the title.
Team Deathmatch
One of the great things about the game is the fact that it will run on most systems and the low demands on your machine should help keep the multiplayer running smoothly which is especially important in the heat of combat. The current plan is to have a team deathmatch mode which can support up to 32 players. At the moment there is no confirmation about whether the expansion will include additional game-play modes or not and even the upper limit of 32 is something which may be increased.
Improved AI
The next major improvement, which will impact on the single player game drastically, is the work they've done to build more strategic ability into the AI. The computer controlled soldiers will now perform much better in combat and this development will also allow them to make an appearance in the multiplayer mode. Teams may be mixed with players and AI and the possibility is there to have two players face off against each other commanding an army of AI each. That should make for some interesting tactical battles and a chance to show off your leadership skills.
Maps, Diplomacy and Graphics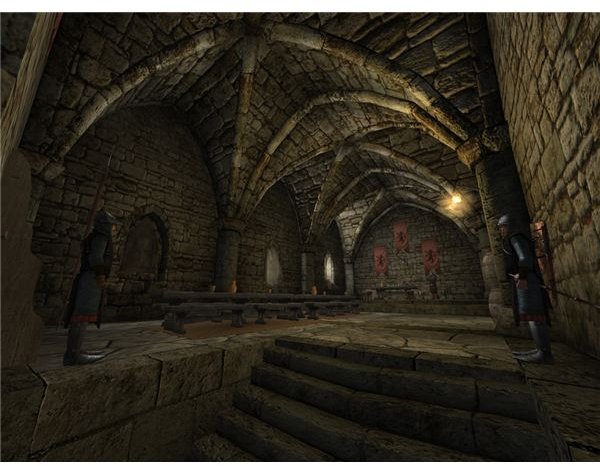 They have also been working on creating more maps to fight on and will be introducing some new terrain shapes and structures such as towers, castle ruins and farm houses. Players will be able to use the map editor to make their own maps and the game has enjoyed a lively modding scene since its initial release so this is bound to result in a lot more user created content for download.
Taleworlds have also beefed up the diplomatic negotiations in the game and given players more options and the chance to wield greater power over their kingdom. This should give the single player saga a bit more depth.
The final announcement was about the inclusion of High Dynamic Range thanks to advancements in the rendering technology. You'll now be treated to bloom effects and even bump mapping on the armour.
Expansion Pack Due
The bad news is that this expansion pack is still a few months away although the closed beta will be taking place within the next couple of months. If you are still playing the original game then why not check out our Mount and Blade guide? If not then you had better get back in there, sharpen up those lances and hone your skills because you'll be facing a whole new class of knight very soon.
This post is part of the series: Mount and Blade Mods
A guide to the best mods, patches and expansion packs for Mount and Blade.