Mount and Blade Goes Retail with Final Patch Release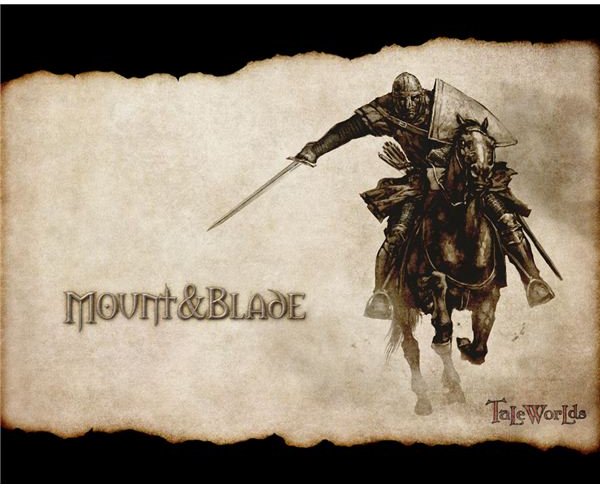 Mount and Blade Patch
The latest patch for Mount and Blade was released in September 2008 and concentrated mainly on bug fixes for the final retail version of the game. The team at Taleworlds have done a tremendous job with this indie game and now that it is finally complete they have started work on a sequel. There is also the forthcoming Mount & Blade Multiplayer Expansion to look forward to.
Unique Game
If you are unfamiliar with the game it is an RPG which casts you in the role of a knight on horseback riding around the fictional kingdom of Calradia. In addition to undertaking various quests and engaging in the frequent wars between factions you can also fight in third-person battles. Thanks to an excellent combat system the melee combat feels great and you can also use bows, crossbows and throwing spears, knives or axes. The jousting with lances is also great fun and if you're ever fantasised about being a knight this is the game for you.
Mount and Blade Development
The game started as a limited beta and developers Taleworlds offered the version in development at a knock down price so early adopters could help them to finish the game. The first version released was sparse but the features rolled out thick and fast and Mount and Blade has grown into an excellent game.
The Final Patch
While the final patch (version 1.011) was simply a list of bug fixes the last big patch was version 1.003 and it was the first full retail version. For players yet to try it out it added a host of new features including new quest types, a reworked map, new animations and artwork, updated in game text and various tweaks and improvements to the combat.
You can still download and play the game for free with a fee kicking in when you reach level 7 with your character, by the time you do you are likely to be hooked so there's little chance the low price of $20 will put you off. If you need any help with the game check out our comprehensive Mount & Blade guide.
For a full list of the updates in the latest patch check the next page.
Patch 1.011 Details - Change Log
The 1.011 patch for Mount and Blade addressed the following issues with the game, making it a lot more stable.
-–
Fixed a compatibility issue for savegames created with 1.0 or 1.003.
Rendering artefacts with ATi Radeon 4x cards has been fixed.
Fixed occasional problems in launching the game on Windows Vista.
Optimizations in rendering performance.
Fixed bug where a village elder would never give you another quest if you ever refused one.
The game will no longer issue a warning if a track is supposed to be played while music is disabled.
During castle attacks, attackers now spread out at the beginning so that those who run to push the assault tower can pass through easily.
Player's items will no longer lose qualifiers if you pick an item of the same type from the ground.
Laidies will no longer give dueling quests against their own husbands.
Raiding a village now reduces your relation with its faction.
Fixed equipment for khergit_horsemen and Camp Defenders.
Problems in various villages and castles have been fixed.
Pathfinding to towns on the map has been improved.
Crossbows will now start as loaded in battles.
Each point for stength now adds +1 to total hit-points.
Base hit-points has been reduced to 35
Fixed bug where some deserter parties would contain clones of the player character.
Assault tower now works correctly at Dhirim Town Walls.
Fixed bug where being attacked while raiding a village would result all subsequent battles to take place in that village.
Player is now awarded with money after finishing the "Follow Spy" quest.
Fixed various problems with "Follow Spy" quest.
Fixed bug where allied Lords wouldn't join your battles after winning a civil war.
Fixed bug where player wouldn't be awarded the full prize in arena fights if he managed to be the "last man standing".
Fixed bug where there would be an odd item at the bottom of merchant inventories.
Fixed bug where sometimes a horseback character would be thrown forward unrealistically after being killed.
Players can no longer use shields that can't be used on horseback if they start the battle wielding the shield.
Various dialog and text errors have been corrected.
Abandoning the civil war of a claimant and then taking up the claim of a new one no longer causes incorrect behavior.
-–
It is recommended that players of Mount and Blade apply the latest 1.0.11 game patch to enhance their game experience. The 1.0.11 patch can be downloaded at https://www.gamesxtreme.net/pc/game/mount-blade/file_274.shtml
This post is part of the series: Mount and Blade Mods
A guide to the best mods, patches and expansion packs for Mount and Blade.