Cheats for Hitman: Blood Money, Including Achievements and Unlockables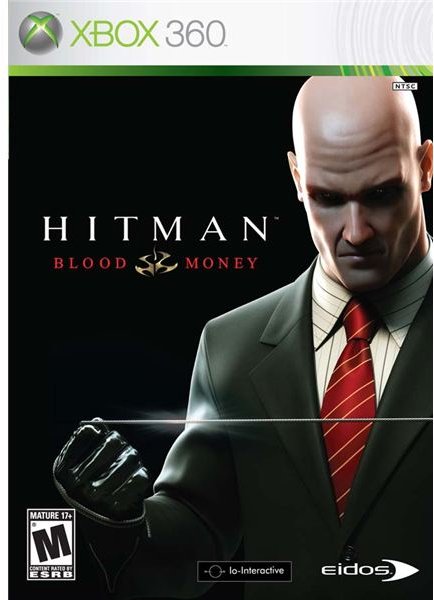 Hitman: Blood Money: What's New?
Hitman: Blood Money is the fourth installment of the Hitman series. The game boasts many new features and excellent character animations, courtesy of the new game engine. There is a new "Notoriety" system added to the game. If a player is witnessed committing a murder by someone or is caught by a CCTV camera, agent 47's notoriety meter rises, thus making it easier for NPCs to identify him. There's also a bribery system that players can use to minimize 47's notoriety.
Players will also get access to an arsenal of improvised weaponry including a toy air rifle, nail guns, stiletto blades, the usual assortment of kitchen knives and even cane swords.
This stealth game boasts many unlockables and cheats. Here are some popular achievements and cheats for Hitman Blood Money:
Hitman: Blood Money Unlockables
Weapon Unlockables for Key Missions:
Gamers looking for cheats for Hitman Blood Money often search for hidden unlockables in the game. The unlockables found in this game are actually weapon unlocks. Each mission will provide an array of weapons for you to eliminate your target, albeit you will always have a weapon or two in your kitty. Here's a list of weapons you can access in key missions: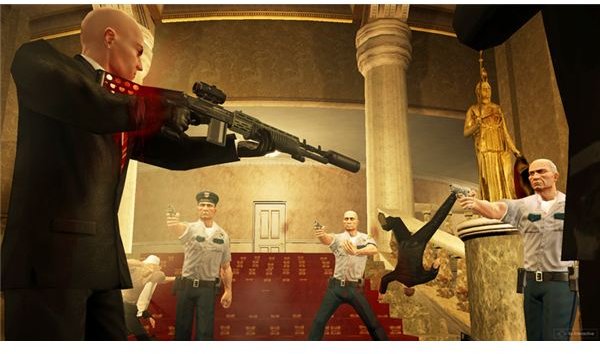 A dance with the devil: You can get access to the Dragunova sniper, which is located on the top floor besides the computer. It's kept on the desk. You will also have access to MP7, MP5, and FN-2000 in this level.
Til' death do us part: The elephant rifle can help you blast your enemies. It is usually displayed somewhere on the wall. You will also gain access to a shotgun and Six Shooter.
Requiem: The last level has three main unlockable weapons-the Custom 1911, SLP.40 pistol and the MP7 rifle.
Unlockable Ranks:
The "Pianoman" rank: Sometimes, the fiber wire has its own advantages. Kill as many targets with the fiber wire and grab this rank.
The "Sushi Chef" rank: An interesting way to be called a "chef". Just slash as many victims with your knife in any level and get this rank
Hitman Blood Money Achievements
Besides the best cheats for Hitman Blood Money, there are many Hitman Blood Money achievements to unlock and acquire gamerscore points. Here are some key achievements: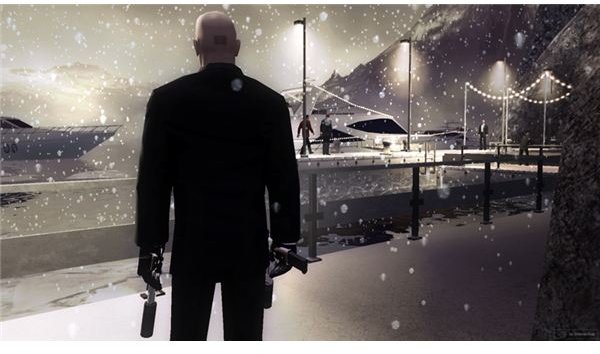 Silent Assassin: This achievement carries 25 gamerscore points. You will have to get the Silent Assassin rating by killing all targets in a more stealthy way in any mission.
Professional Silent Assassin: This achievement is worth 100 gamerscore points. You will have to play on professional difficulty level and acquire 5 Silent Assassin ratings.
Notorious: This caries 20 gamerscore points. Get high on the "Notoriety" system and become the World's Most Wanted to achieve this rank.
W2000 Sniper Fully Customized: This is worth 25 gamerscore points. You will be awarded with this achievement if you purchase all custom components of the W2000 sniper.
SP12 Shotgun Fully Customized: Purchase all components of the SP12 shotgun and get 25 gamerscore points.
SMG Tactical: Purchase all custom SMG tactical components and acquire 25 gamerscore points.
Fully Customized Silverballers and M4: Purchase all custom silverballers and M4 components to get 25 gamerscore points for each achievement.
Accidents Do Happen: if you perform a successful accident assassination, you get this achievement as well as 20 gamerscore points. All Firearms Collected: Collect all firearms to achieve 100 gamerscore points.
Special Rating: This achievement is worth 50 gamerscore points. You just have to make 10 kills by hitting them on the head, either with a sniper or any other gun.
The above Hitman Blood Money achievements and unlockables will surely add more excitement to the game.