Hitman 2 Cheats and Unlockables for Windows PC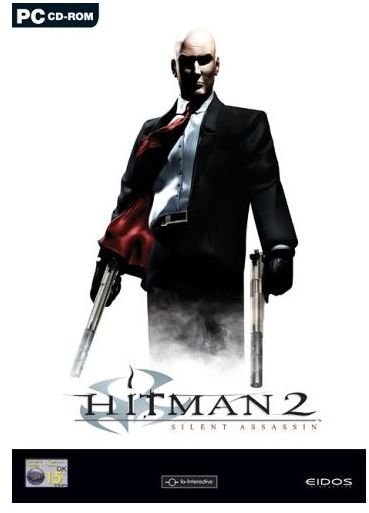 Hitman 2 Silent Assassin is the second game of the Hitman trilogy. It was developed by IO Interactive and published and released by Eidos Interactive on October 1, 2002 in North America on Microsoft Windows, Xbox, GameCube and PlayStation 2 platforms. This tactical stealth-based shooter video game works on a novel concept of ranking players. Players are awarded with ranks like "Silent Assassin" or "Mass Murderer" based on their ways or ideas of completing a mission. This game is no button mashing shooter as it rewards the thinking player. There are loads of weapon unlockables if a player achieves a status. Here are some Hitman 2 cheats and unlockables that can make your gameplay experience more fun and exciting:
How to Unlock Bonus Weapons and Missions in Hitman 2 Silent Assassin?
Unlocking bonus weapons are not easy as you will have to be consistent in your rankings. These weapon unlockables will help you to gain some additional guns to wipe down your enemies:
Unlocking M4 Carbine Rifle (in game M4)
To acquire the M4 rifle simply complete all five levels with a "Silent Assassin" status. You can also unlock it by completing the St. Petersburg Stakeout, Invitation to a Party and Tubeway Torpedo levels with the same rank. Completing a single Shogun Showdown level with "Silent Assassin" status will also award you this bonus weapon.
Unlocking Silenced Ballers Gun:
Completing any Hitman 2 level with a "Silent Assassin" status can unlock the silenced ballers gun.
Unlocking Sawed-off Shotgun:
You can easily unlock the sawed-off shotgun by acquiring the "Silent Assassin" rank twice in levels.
Unlocking all Missions in Hitman 2
You can unlock all levels in Hitman 2 by following these steps:
There is a hitman2.ini file in the hitman folder. Locate the file and open it with notepad. Change these lines without quotes: Change "DefaultScene=AllLevels/Logos.gms" to "DefaultScene=AllLevels/levelmenu.gms" (make sure you type it as it is, but without quotes)
After changing the lines, save the file and start the game. You will see a level select menu where you can play any mission you want. Make sure you create a backup copy before editing game files.
Unlocking every mission without cheats:
This is the easiest way to unlock every level without messing up with game files. Start a new game. You will be asked to choose a difficulty level, just go back and choose Current Game and you will see every level get unblocked without points or rankings.
Hitman 2 Cheat Codes
These are important Hitman 2 cheats that can be employed by hitting the right key combination. These are fun cheat codes that require some game file editing and invoking the console:
Locate the "hitman2.ini" file in the game folder and open it with notepad or any other text editor. At the bottom of the file type "EnableConsole 1" (without quotes). Press enter key and then type "EnableCheats 1" (without quotes). Remember, these are case-sensitive. So, type as it is, but without quotes. Save the game file and begin the game. When you are playing the game, just hit the tilde key (~) and type any of the following cheats to invoke a particular mode:
• Acquiring health: Type IOIHITLEIF
• Acquiring arsenal of weapons and items: IOIGIVES
• Set the game in slow motion mode: IOISLO (on/off)
• Invincible/God mode: IOIRULEZ (For non-US or European keyboards type IOIRULEY)
• Gravity Mode: IOIGRV (on/off)
• Ultimate megastrength weaponry: IOIPOWER
• Acquire full arsenal of ammo: IOIEQPWEAP
• Lethal mode: IOILEPOW (on/off)
• Toggle Bomb Mode: type IOIER
Note that the cheat codes are case sensitive. Type these codes slowly.
These Hitman 2 Silent Assassin cheats are a fun way of playing all levels. But, the intense and excitement of playing a level without cheats is the best way to experience the true essence of the game.