Download Guild Wars for Free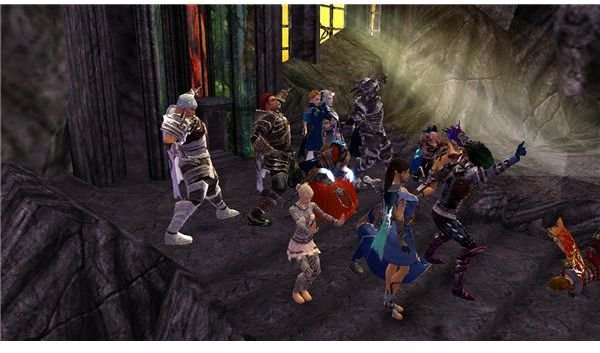 About Guild Wars
Guild Wars is a MMORPG that changed the way companies managed online gaming. They took out the monthly fees, so once you purchased the game, you never had to purchase anything else and your character would always be available to play as little or as much as you wished.
Guild Wars first released the Guild Wars: Prophecies campaign, followed by Guild Wars: Factions and Guild Wars: Nightfall. Eye of the North is the only true "expansion" and it is the link for Guild Wars 2. They are keeping what the Hall of Monuments does under wraps, but adding your Guild Wars achievements in there will unlock things in Guild Wars 2 for your future characters on there.
Guild Wars also set it so that once you and your party leave a zone, it is just you and your party in that zone. You don't have to fight against other playing characters to kill a monster and if a special item drops, it is randomly assigned to someone in your party. Also, if you don't want to play with other "real players" you don't have to. You can fight and do quests with just yourself and your heroes and henchmen. If PvE isn't your thing, there are many different types of PvP available in Guild Wars too.
Guild Wars is available through online websites such as Amazon, sold in stores such as Walmart, and you can even download Guild Wars right from Arena Net after you've purchased it through them. This is a good option because once you've purchased it, you can download it this way again on another computer if you'd like. Since the game automatically updates it as you play, you wouldn't really need to worry if you lost the game disc to a certain game.
Guild Wars Free Trial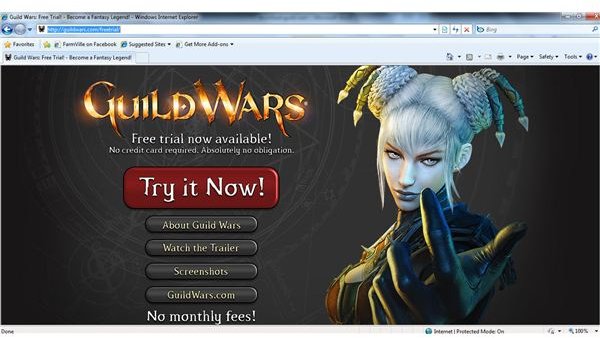 Guild Wars offers a free trial of their game in case you are not sure if you'd like it or not. Testing out a game is a good idea, and a very nice thing that they have allowed their potential players to do. To start your free trial, download Guild Wars trial and start playing. The trial only lasts for 14 days or 10 hours of in-game playing time.
The trial is not as good as the actual game, and many things are not available for the trial offer. It is just the basics of the game and if you like it at all, I would suggest purchasing it. You can get the Guild Wars complete collection now for under $40.00 which is a steal. The complete collection includes Guild Wars: Prophecies, Guild Wars: Factions, Guild Wars: Nightfall and Guild Wars: Eye of the North. This is everything to get you ready for Guild Wars 2 when it is released.