Your Guide to the Xbox 360 Achievements in Tiger Woods PGA Tour 10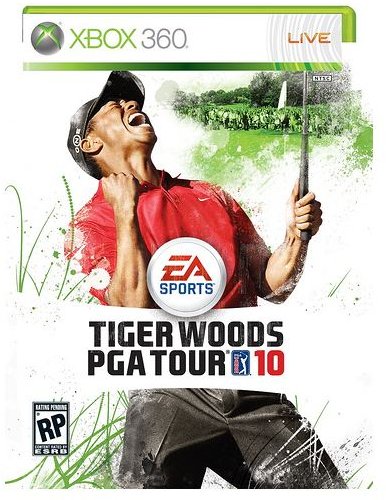 Your Introduction to Tiger Woods PGA Tour 10
Sometimes playing an Xbox 360 game, especially a score orientated one like Tiger Woods PGA Tour 10 can be tough and demanding when you're aiming to up your score. There are some odd Xbox 360 achievements in there such as "From Bad to Worse" that you wouldn't even think of aiming for. However, they're all necessary to complete if you want to get your gamer score up. By having this guide on the screen or printed out next to you, you can aim specifically for these targets instead of hoping to stumble upon them. Below are all of the achievements in Tiger Woods PGA tour 10 that total 1,000 points.
The Xbox 360 Achievements in Tiger Woods PGA Tour 10
'Teamwork': Watch the credits in the game for the full length
'Blammo!' Earn the Bingo, Bango & Bongo point with just one shot in the Bingo, Bango and Bongo Game mode
'Weather Report' Finish an entire 18-hole round of gold while in the rain created by a real world weather feed.
'The Comeback Kid' Come back from five over par to finish even or better than your rival
'Tough at the Top' All you have to do is complete the Play-the pros mode and then submit your score to Live.
'Play with the Big Boys' Hit the ball over 400 yards in any game mode.
'Maximum Power' Finish an entire 18 hole round of golf when you have the maximum stats available for your golfer
'Rain dancer' Play in the rain and score and eagle or better to get this achievement
'Riding Spinnaz' Putt an approach using backspin on the ball in any game mode
'Taking Flight' Total 50 Birdies with a golfer you made
'Eye of the Hurricane' Get under par when playing in Gale force wind in either traditional or online mode.
'It's All in the Hips' Use Precision Putter to putt the ball without using the putt preview feature
'Bare Minimum' Get under par in any game mode by using a Driver, SW, 5 Iron and Putter.
'Big Money' Win 5 Million Dollars in XBOX Live Tournaments.
'Piece of Cake' Post a score in the top fifty in a Live Tournament.
'Migration' Get one hundred birdies using a golfer you created
'Birds of Prey' Get 25 eagles using a golfer you created
'Big Tuna' Complete an 18-hole Traditional or Online game mode round in FIR and GIR using only tuned clubs.
'Aces High' Get top results in a Par 4 or 5 course in traditional or online mode.
'Well-Seasoned' Finish a PGA tour with at least 10 million dollars earned
'Circle of Life' Score an Ace, an Eagle, a Birdie, a Par and a Bogey in a single round of a PGA TOUR® Event.
'Eagle Eye' Total 100 Eagles using a golfer you created. 'Ten Thousand Ways' Get 10,000 gamer points online.
'Challenge the World' Finish the Tournament Challenge mode.
'Sharkies' Play 18 holes online against an EA Tiburon team member or against a player who has this Achievement.
Secret Achievements
'From Bad to Worse' Hit the ball from a bunker into a different hazard, such as a Water Hazard or out of the course.
'Mulligans Island' Use 20 or more of your available Mulligans during an 18-hole round of golf, in any Traditional or Online game modes.
'No Known Survivors' Equip the CEC Mining Hazard Suit
'Levinator25' Finish the first Bonus Challenge in Tournament Challenge.