Top Free MMO RPGS: The Five Must-Play F2Ps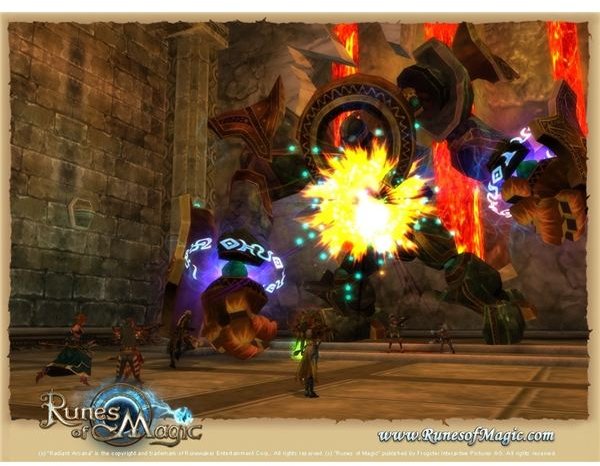 Runes of Magic - Top Free MMO RPGS (5 out of 5)
Known commonly as the "free World of Warcraft" clone, Runes of Magic is a highly popular MMORPG that has already released two expansions since its launch in 2008.
One of the biggest selling features of Runes of Magic is the dual-class system, which allows players to choose a second class at level 10. Players may choose any class combination, offering not only access to class skills from the other class, but unique skills from that particular dual-class combination as well. This feature also allows players to play in more than one role as needed.
Runes of Magic also offers PvP siege wars, PvP dungeons, randomly instanced dungeons, housing, and gear upgrading.
AdventureQuest Worlds (5 out of 5)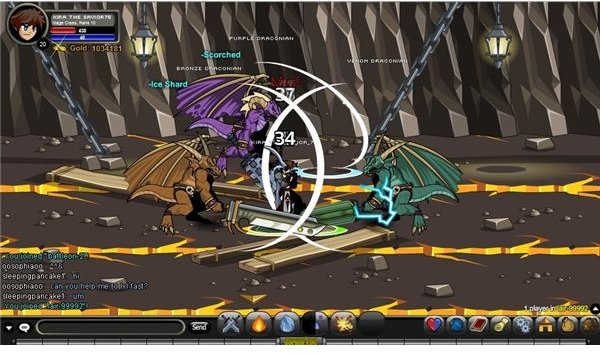 A browser-based game from the creators of AdventureQuest and DragonFable, AdventureQuest Worlds is an MMORPG that offers the same type of fun that you can expect from Artix Entertainment.
AQ Worlds offers many classes available simply by changing your armor, decent customization, and dozens of zones to explore. Although hardcore gamers may not find enough to fill their needs, casual gamers, and players who want something they can play for short spurts throughout the day, will find AdventureQuest Worlds very accepting.
2029 Online (5 out of 5)
2029 Online is a science-fiction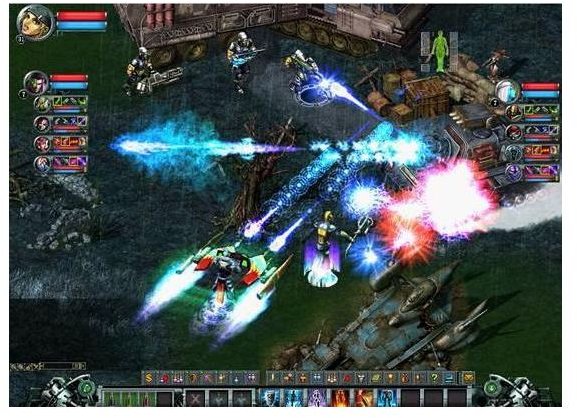 based MMORPG from IGG. Very welcoming to new players, 2029 Online supports strategic combat. Although mission-based, a variety of quests beyond the "kill ten rats" are offered, including exploration, quizzes, rare escort missions, and more.
More impressively, the game encourages partying up with other players both for ease of questing and to reward higher level players for mentoring low level characters. Players who prefer to go alone can still solo, and even hire mercenaries to assist them in their tasks.
Kingdom of Loathing (5 out of 5)

Kingdom of Loathing is a browser-based, click-to-interact MMORPG. A cult favorite, KoL is full of sarcasm and humor - designed for the gamer who doesn't take themselves too seriously.
Offering turn-based interactions, players will take the role of a stick-figure hero as one of six classes (including Accordian Thief and Pastamancer) and venture forth to fight off bizarre enemies, earning coin, experience, and of course, oddly flavored gear. Completely free to play, Kingdom of Loathing earns its money from the sale of fan-favorite merchandise instead of subscription fees, microtransactions, or advertisement.
Threshold RPG (5 out of 5)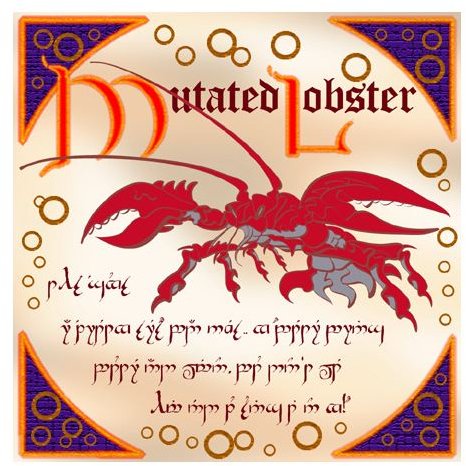 For players willing to take a step back in the MMORPG evolutionary time-stream, Threshold RPG holds something uniquely different.
Threshold is a fully text-based MMORPG that has existed since 1996. Dedicated intensely to a roleplaying environment, the roleplay experience is moderated from character creation onward. Both player-driven and staff-driven storylines are available, and players are encouraged and helped through the out-of-character (ooc) channel. Threshold offers quests to do, continents to explore, and creatures to hunt as well, for those who simply aren't the tavern types.
If you're new to text-based gaming or roleplaying, Threshold may be difficult to adjust to at first, but there's plenty of fun to be had for those willing to use their creative powers.
Dream of Mirror Online (4 out of 5)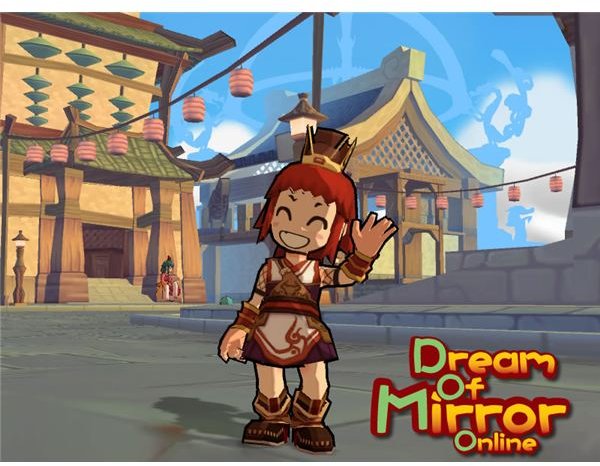 A very classic-style MMORPG with cel-shaded graphics, Dream of Mirror Online (DOMO) is based on Chinese mythology.
Players are included in the storyline by being treated as the hero, and often finding themselves in cut-scenes related to storyline quests. With 14 character classes, players are given the chance to even change jobs and switch back and forth, reducing the need to reroll brand new characters. DOMO also encourages relationships with special social bond systems. An in-depth pet system, crafting system, and de-emphasis on "end game" result in a fun, relaxed free-to-play experience.
Last Chaos (4 out of 5)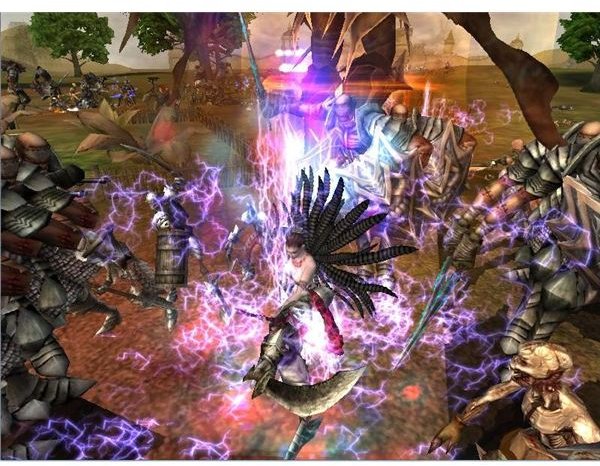 From Aeria Games comes Last Chaos, a free MMORPG with gorgeous graphics and intense combat.
Although storyline does not play a major factor in Last Chaos, the game does offer a few unique and compelling features. One of these is the Personal Dungeon System, which allows players to experience part of the world in their own instance, free from other players. Another is the combat system itself, and its special combat system which recognizes a weapon's range in attacking multiple targets (rather than being completely single-target focused).
Last Chaos also offers a PvPvE (player versus player versus environment) system, where players are both against each other and the environment in an ever threatening world.
Wizard101 (4 out of 5)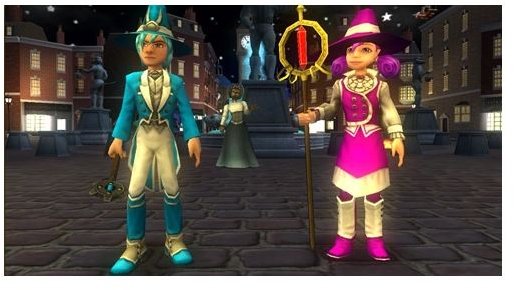 Wizard101 is a unique MMORPG designed for families and children, but offers great gameplay anyone can enjoy.
The game pits you as a young wizard in training, specialized in a particular school of magic (determined by a personality quiz during character creation). Combat is card-based, and communual; that is, players in the same area may end up engaging an enemy together automatically, creating a positive, friendly social environment. The game is full of quests and missions, as well as fun activities like raising pets, decorating your own home, and dozens of mini-games - so that there's always something to do. Wizard101 is particularly popular with fans of Harry Potter.
Atlantica Online (4 out of 5)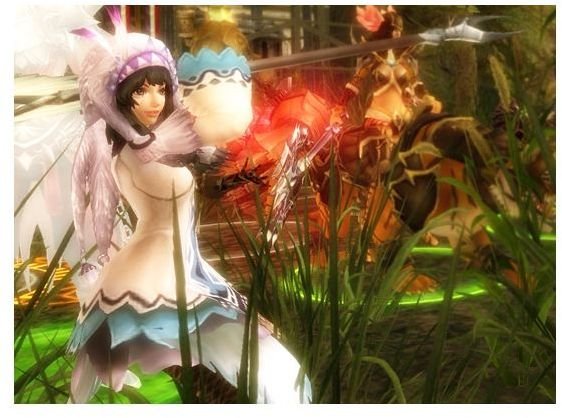 A unique MMORPG from Ndoors, Atlantica Online offers a turn-based combat system similar to Final Fantasy. Players choose an avatar, and can add up to 18 mercenaries as they go adventuring. As battles are JRPG turn-based, players have limited time-frames in which to take turns, including looting a fallen enemy's body before it disappears or is resurrected.
With cinematic visuals, dungeons, PvP, Town and Nation political systems, Atlantica Online is a quick favorite for RPG fans and MMO players looking for something new.
Nodiatis (4 out of 5)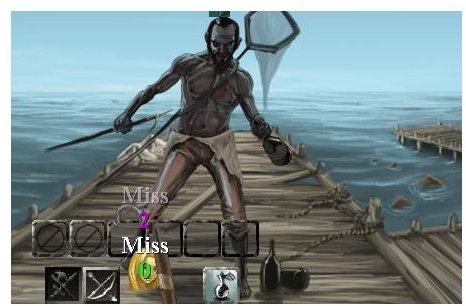 A browser-based MMO with PvP elements, Nodiatis offers a somewhat classic MMORPG feel with low technology that will be light on older systems. Nodiatis places you in charge of a character seeking to become the idol of the people, with 25 classes to choose from. Sharing many common elements with classic MMORPGs like EverQuest, the game is easy for the MMO fan to get into but difficult to master.
Mission quests, group questing, clan wars, and an elevated difficulty level mean that Nodiatis offers unique gameplay and a mature community for players to enjoy.
2Moons (Dekaron) (4 out of 5)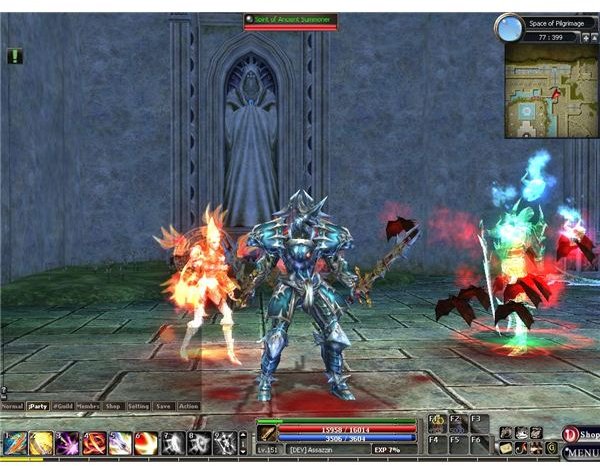 Dekaron, more commonly known by the name 2Moons (under Aeria Games), is a dark and mature MMORPG.
2Moons has a somewhat dated interface and gameplay system, with an emphasis on character empowerment rather than difficulty. Combat is bloody and gory to fit the more violent theme of the game, and the world and even the armor and weapons characters emphasis this dark overtone.
Although nothing ground-breaking, players looking for a more mature game may enjoy 2Moons.
ShadowTale (4 out of 5)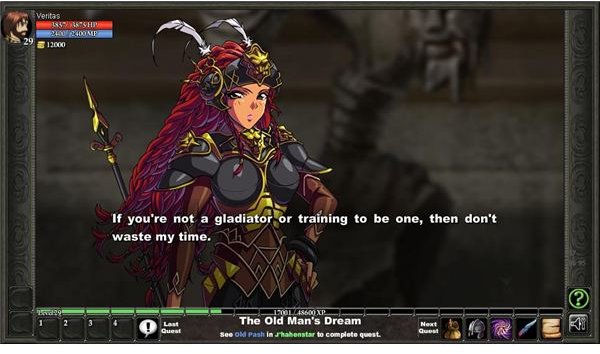 Similar to AdventureQuest Worlds, ShadowTale is a cartoon-style 2D browser-based MMORPG. It offers players the choice of three classes, but these three classes (Guard, Mage, and Cleric) can be leveled up together in any multi-class combination that suits the player's preference.
With mission-based training of a character, ShadowTale offers quality storytelling, combined with impressive graphics for its chosen platform. Players will enjoy the discovery of new gear and spells, the quality of character development, and the level of depth and care shown by the game's creators.
Red Cliff (4 out of 5)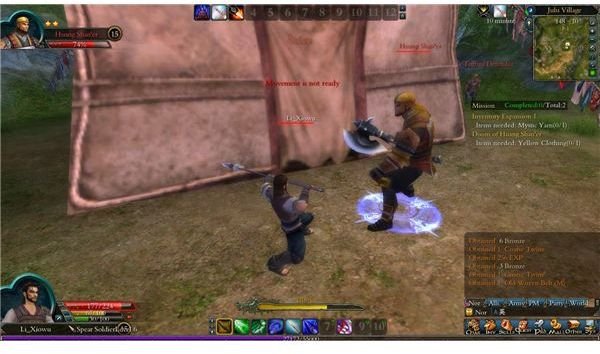 Those who enjoyed the movie Red Cliff, or are familiar with the history of the battle as told in the Romance of the Three Kingdoms, will find the MMORPG Red Cliff a nice homage to the story.
Combat in Red Cliff is both smoothly animated and built out of a combo-based skill tree, requiring players to think and react as they both execute combos and actively block and defend themselves in combat. Like many MMORPGs, the game is mission-based, but the developers have put thought into the stories and often reflect character development over the course of a character's questing career. While Red Cliff returns to a familiar sub-genre in the free-to-play industry, it does so with a good deal of grace.