Top 5 MMOs To Play This Summer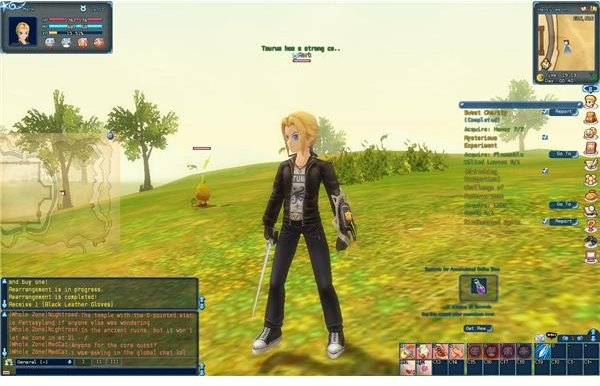 A Summer Of Fun
We're already halfway through 2011 and the games have been pouring out left and right. There's nearly an MMO out there for every kind of gamer ranging from hack-and-slash titles to run-and-gun shooters. If you're looking for some interesting titles to play during the hottest time of the year then look no further than the top 5 MMOs to play this summer right here at Bright Hub.
Lucent Heart
Gamania Digital Entertainment's free-to-play, MMORPG dating simulator breaks trends with its unique take on the whole relationship/partying/guild system by focusing a lot of the progressive elements of the gameplay on hooking up with other players. The real trick to Lucent Heart is that the game isn't just some pansy romance MMO with second-rate gameplay tossed in for the sake of it; Lucent Heart is actually a well thought out RPG with a tactical battle system, plenty of dungeons and a high requirement of strategy and teamwork in order to progress to the later parts of the game.
To really give gamers something to sink their teeth into, the developers included a robust matchmaking system, also known as the Cupid system. This enables gamers to find the perfect mate for them using either a basic criteria search or an in-depth search tool to the find the companion of their dreams. What better way to enjoy the summer than playing with friends and finding a little online, digital romance, eh?
Spiral Knights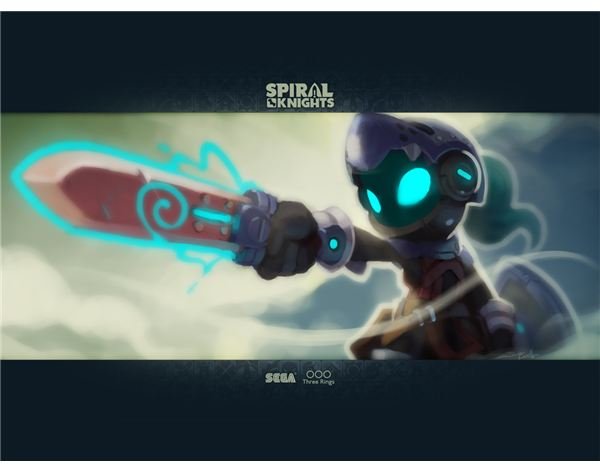 Sega has officially entered the realm of free-to-play MMOs with this casual-esque, fast-paced online title that mimics hack-and-slash console games but maintains a retro feel from the yesteryears of gaming. The game takes place in a persistent online world where players can drop in or out as they see fit, leveling up their character and battling baddies either solo or with friends using the party group function.
The game was designed from the ground up to be easily accessible for newcomers as well as offer hardcore gamers plenty of leeway to master the game mechanics for a challenging experience. Also, unlike a lot of other MMOs out there, Spiral Knights sports support for keyboard and mouse play as well as gamepads, so Castle Crasher fans will feel right at home. With item crafting, character customization and guild support, Spiral Knights is the perfect console-style MMORPG to pick up and play during those long summer days.
Age Of Conan: Unrated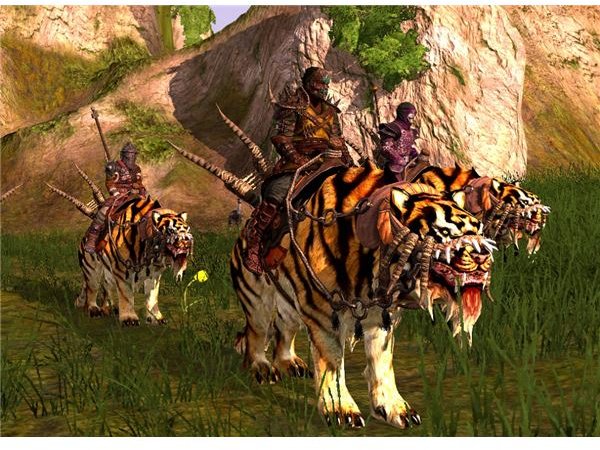 Funcom has hit a tough financial patch lately. With the poor economy and their unwillingness to adapt to the new business models of today, Funcom hasn't seen the best of days this year. Nevertheless, some of the head honchos over at the company finally pulled their head out of the sand and realized that there's tons of money to be made from the microtransactions free-to-play market and Funcom finally jumped on the bandwagon with the new re-release of the DX10 powered, Windows Vista exclusive, Age of Conan. The game is revamped and reinvigorated with some brand new features and cash shop centric items as well as all the gore, nudity and violence that originally made Age of Conan standout amongst all the other MMOs, hence the re-title to Age of Conan: Unrated.
With Windows 7 now much more saturated amongst the populace there are a ton of potential new gamers waiting and willing to partake in all new adventures in the sprawling world of Conan, making this game the top guilty pleasure MMO of the summer.
Global Agenda: Free Agent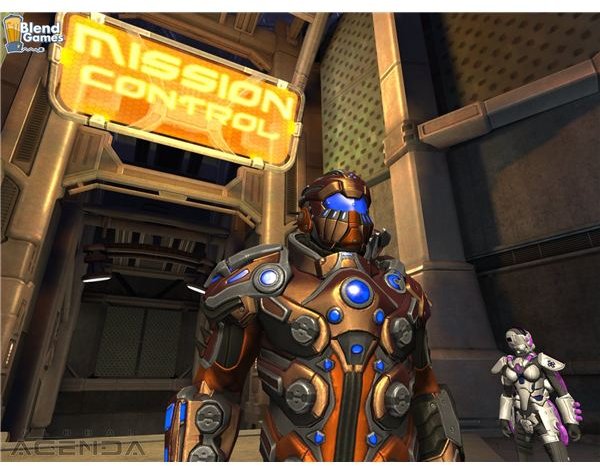 This game was bound to make the list this year given that Hi-Rez Studios is constantly doing everything they can to branch this game out to appeal to the masses. It's one of the more unique MMOs out there insofar that it focuses on the sci-fi, tactical espionage aspect of role-playing which is fairly uncommon in the world of online titles, with the exception of Metal Gear Online, of course.
Nevertheless, Global Agenda: Free Agent takes everything that was great about Global Agenda and then expands on it to give gamers a completely free gameplay experience with optional purchase packages and microtransactions for those who are willing to further expand their in-game experience. With fast-paced third-person action lying at the heart and core of the game and tons of customizable character features, it makes this high-tech shooter a must-play for sci-fi fans and shooter fans who were cautious about putting money into the game before.
Karma Online: Prisoners of the Dead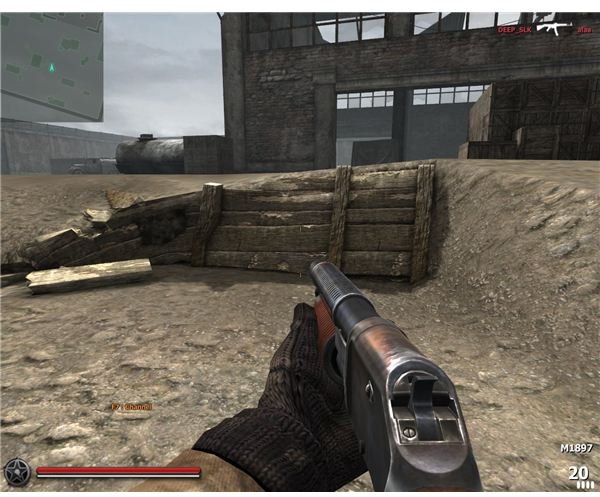 This game made the Top 5 list of free-to-play shooters because it really is one of a kind. Unfortunately, due to poor management and a lot of other issues ijji Games completely abandoned Karma (once known as Karma 2: Operation Barbarossa). Well, the less than respectable Joymax has picked up the publishing license for Dragonfly Studios' World War II inspired online shooter.
So what makes Karma Online any different from the hundred-and-one other shooters out there flooding the market? Well, maybe because it offers up classic PvP modes, PvE modes, and PvP-vs-PvE modes, which is something that I think is very original in the world of online first-person shooters. As described in many previews, this game is like Brothers in Arms meets Left 4 Dead. Gamers will be thrust into dynamic scenarios facing off against the undead while at the same time PvP'ing against the opposing faction in classic deathmatch. Joymax' rendition of Karma Online sports a more robust character micromanagement function that enables players to customize their character and the loadout for the equipment they will take with them into battle. This makes Karma Online: Prisoners of the Dead one of the very rare, albeit more RPG-centric shooters out there and that spells a perfect way to blast away a few summer days.