Top 10 Xbox 360 Games of 2009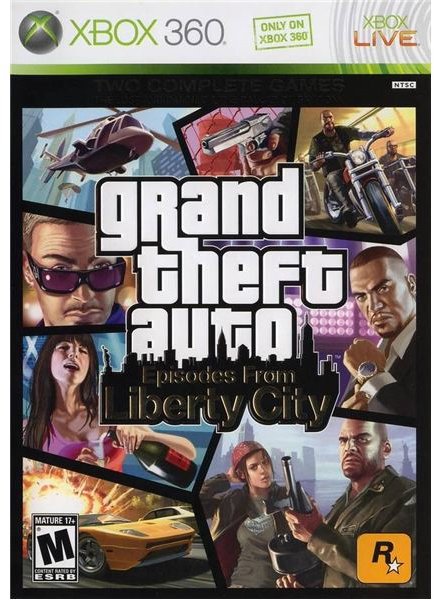 2009 has been one of the best gaming seasons of the decade with new games and excellent sequels to original titles. Some were entertaining follow-ups, whereas others were the finest DLC and expansion packs. This article lists some of the best Xbox 360 games that have received rave reviews and ratings from Bright Hub reviewers. To build up tension, the names are presented in reverse order, i.e. from the 10th spot to the top rankers of 2009. So let's take a look at some of the top games released in 2K9:
10. Grand Theft Auto: Episodes from Liberty City
Gamers who had a blast playing Grand Theft Auto IV will love this standalone collection of two excellent GTA IV DLC Episodes—The Lost and Damned and the Ballad of Gay Tony. The compilation doesn't require the original game and it features exclusive three new FM stations. While the Ballad of Gay Tony Episode gameplay is similar to GTA IV's game mechanics, The Lost and the Damned breaks away from the Grand Theft Auto IV recipe and features entertaining single player and multiplayer modes including a Chopper vs. Chopper mode and The Bikers Race. Grand Theft Auto: Episodes from Liberty City might be an exclusive DLC collection disc and not a complete new release, but it makes it to this top 10 list because of its uniqueness.
9. Brutal Legend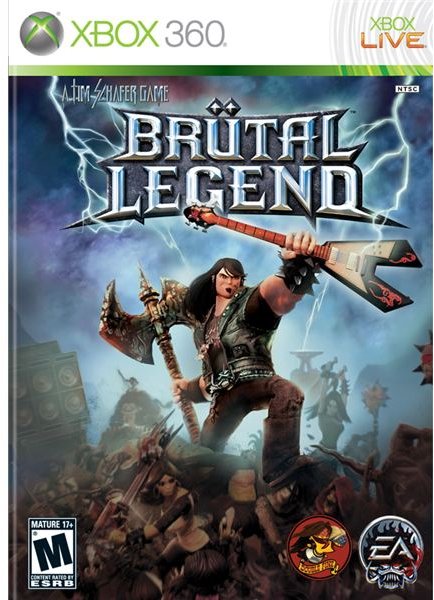 A unique action-real time strategy combo, Brutal Legend has all the aspects to impress rock fans and gamers alike. This ain't no Guitar Hero, but certainly a humorous action-adventure with real time strategy elements. The main protagonist is modeled after American comedian, actor and musician Jack Black, which makes the game more fun and laughter-evoking. Brutal Legend is set on a whimsical world of heavy metal covers where the main character, Eddie Rigs, gets transported and becomes the 'knight with a flying V guitar' to rescue humans against the supernatural rulers of the fantasy world. Just like real time strategy skirmish battles, Brutal Legend's Stage Battles allow players to defend their stages while commanding human troops to defeat the overlords. With voice-overs of heavy metal supastars such as Ozzy Osbourne, Lita Ford and Timmy Kilmister, the game is one of the most unique games of 2009.
8. Halo 3 ODST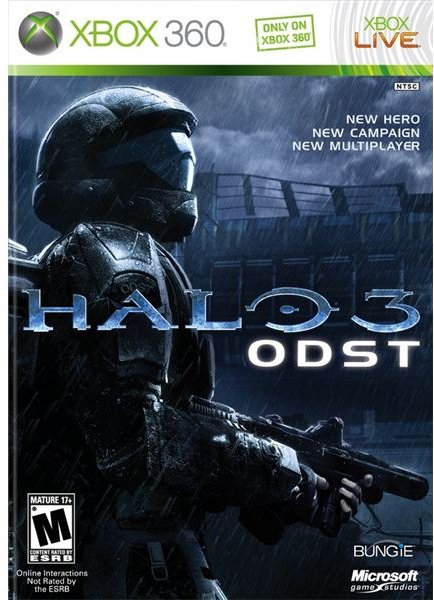 There's no Master Chief, but plenty of action in Halo 3: ODST. Truly, this game has immersive campaigns set in the fictional city of Mombasa, even though it is an expansion pack. Immediately after release,ODST was revered as one of the top Xbox 360 games based on sales and profits. The sandbox style gameplay, atmosphere, story and the ODSTs was praised by the critics. Gamers may miss Master Chief, but they surely love to don the character of a faceless Rookie of of an elite squad.
7. Left 4 Dead 2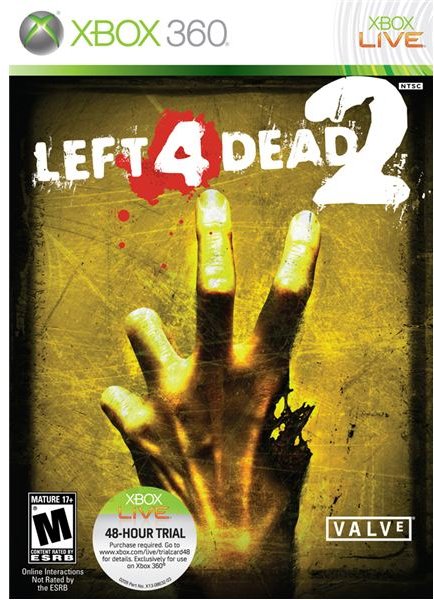 The first game left you amazed; its sequel will surely scare the daylights out of you. Left 4 Dead 2 presents few new aspects that have been long awaited by L4D players. New features such as the changing weather and random zombies guarantees chilling moments. Oh, I forgot—there's also an array of fun zombies to kill, including acid-spewing Spitters, bull-rushing Chargers and Back-clinging Jockey's. The inclusion of melee weapons in the L4D arena makes the game even more challenging and fun. With an eerie atmosphere, gory graphics, unnerving sound and excellent replay value, Left 4 Dead 2 is a must-play title.
6. Batman: Arkhum Asylum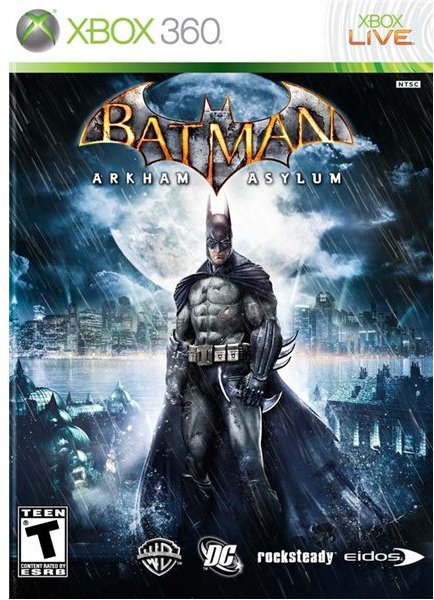 Truly the best and the most expansive Batman video game, Arkham Asylum is based on the comic book mythos written by the veteran Paul Dini. The game binds action and stealth in a very special way and immerses players to its plot and gameplay. Awarded the Guinness World Records, Batman Arkham Asylum revolves around the epic battles between Batman and his archenemy—The Joker.
Arkham Asylum also features several other enemies including Harley Quinn, Poison Ivy and the Scarecrow. Special cameos are made by the Riddler, though he won't be visible to players, his riddles will perplex them for sure. With excellent game mechanics, the inclusion of stealth as a key element and great graphics, this comic book adaptation certainly makes it to the top 10 Xbox 360 games of 2009.
5. Assassin's Creed II
The huge success of Assassin's Creed in 2007 certainly raised speculations about the release of an equally entertaining and immersive sequel in the near future. And so we had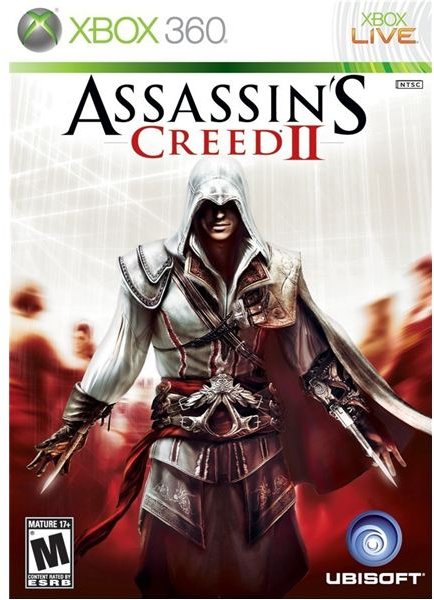 Assassin's Creed II in 2009 with 200 missions, carefully designed plots and levels that are based on the Italian Renaissance history. The game boasts an excellent storyline andplenty of twists. Interestingly, it features young Leonardo da Vinci helping you design innovative weapons and equipment, including the famous flying machine. Now that's more stuff in store for you than imagined! With an array of realistic weaponry and an awesome plot, Assassin's Creed II makes it to this list effortlessly.
4. Forza Motorsports 3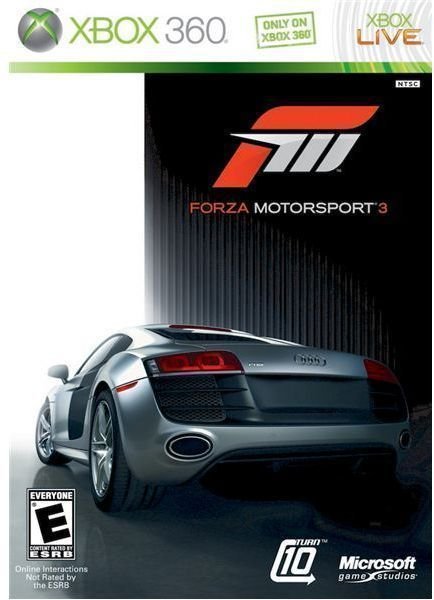 Forza Motorsports 3 has to be in your best Xbox 360 games list if you are looking for a flawless simulation racing game. With a roster of over 400 sports cars and 100 tracks list, Forza 3 lets you feel the engine vibrations, road bumps and the nerve-wrenching speed of a sports car. Using the Xbox 360 controller, you will feel as if you are driving an actual sports car. Just like other sim racing games, Forza Motorsports 3 also features entertaining online race options including drag and drift models. Additionally, several racing variations have been included to ensure endless hours of entertainment.
3. Borderlands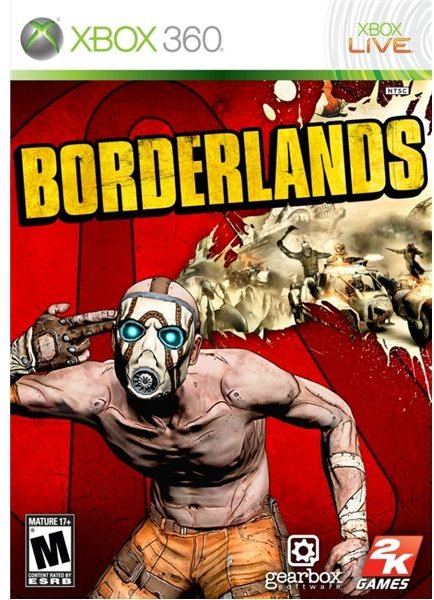 Borderlands is an innovative FPS and RPG hybrid with impressive visuals. This excellent game certainly finds itself in this top ten list for its addictive play value. Set in the Planet Pandora, the game revolves around the struggles between different mobs and treacherous treasure hunters who want to get access to the Vault—a building known to house some treasure that provides immense power to its owner. A pure hack and slash title, Borderlands lets you fight, kill and steal weapons and loot to use them against mighty mobs and perilous bounty hunters on the trail for the vault. The game also has some MMO elements, including different skill trees that enhance your character skills, making it easier to customize your character.
2. Dragon Age: Origins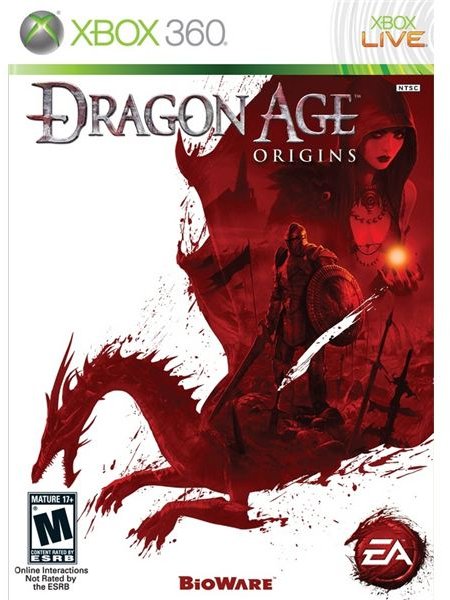 One of the best RPG titles to hit the console and of course the best Xbox 360 games of 2009, Dragon Age: Origins takes your breath away with its open-ended D&D style gameplay. The character customization and weapons arsenal and quests can even make the best RPG blush with shame. The best aspect of Dragon Age is its tactical combat, which can be very handy during huge boss battles. Moreover, gamers can switch weapons to ensure combat becomes more engrossing. But playing Dragon Age: Origins on your Xbox 360 console would have you bickering about less quality graphics and clunky controls, which can make things difficult while handling party members during big boss fights. Nevertheless, Dragon Age: Origins makes it to the second spot in this top Xbox 360 games for 2009 list.
1. Call of Duty: Modern Warfare 2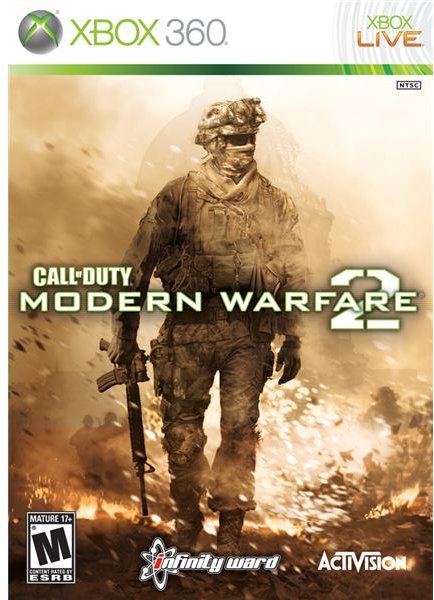 With excellent missions, plenty of multiplayer modes and an arsenal of sophisticated weapons, Call of Duty Modern Warfare 2 steals the show and makes it to the top 10 best Xbox 360 games of 2009. This tactical first person shooter will be remembered for its multiplayer modes like Search and Destroy and the Special Co-ops mode rather than its single player missions. The Special Ops mode has missions and scenarios different from campaign missions. From snowmobile races to air-ground combos, there's always something new for the gamer. Call of Duty: Modern Warfare is certainly one of the top candidates for the Game of the Year Award.