Can you Survive Left 4 Dead? Zombies Rock in this Xbox 360 Game Review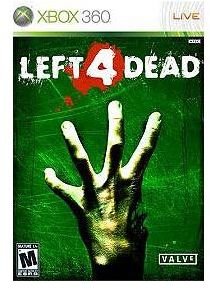 The Story
A horrible plague has infected the city and turned most people into zombies. In Left 4 Dead, you and your team are sent in to investigate and locate any remaining survivors. Unfortunately, all you can seem to find is death and destruction. Your team tries to leave, but appears that you have been left for dead by your other colleagues. Your mission now is to find a way out with your life intact.
The Action (5 out of 5)
Left 4 Dead throws you into the action. It is fast paced and changes every time you particular campaigns and chapters. No guidance or tutorial is given. Fortunately, the controls are not that difficult to pick up and you can delve right into the mayhem. Weapons and items can be picked up by targeting them with your crosshair target and pressing the X button on your Xbox 360 game controller. Shooting targets is not difficult as any weapon(s) you choose can be handled easily. The game also gives you the option of automatic reload, which can help in those tight situations.
Creatures you encounter vary from undead zombies to grotesque monsters with unusual abilities. Some of the Left 4 Dead zombies can cause a toxic gas, while others use team work to sneak up on your group and attack. Your team works together for survival and can help each other out. However, during all the action it is possible you can accidentally shoot your teammates causing them damage. The game warns you about any friendly fire shots you have made.
Travelling through locations in Left 4 Dead is somewhat blind. In the Xbox 360 game console version, no map is available so you have to explore areas without any kind of guidance. Common sense seems to be your only help. You have to keep in mind the goal of your campaign mission.
An end to a campaign chapter will turn up, sometimes unexpectedly. At these locations you view statistics on the number of kills you and your teammates have made. Completion of chapters is not permanently saved. If a campaign is not finished before you shut of the console, you will need to start over.
Graphics and Sound (5 out of 5)
Graphically, the Xbox 360 version of Left 4 Dead gives a grim, dark and creepy feeling. All locations are littered with destroyed buildings, dead bodies with bloody remains and broken vehicles and machinery. The dimly lit areas are helped with a flashlight, which adds to the atmosphere. Action controls are smooth in this fast-paced environment. As you can see from the screen shots below, the detail is luminated to make it seem more eerie, which only adds more to the overall graphic environment.
Music adds to the tense and suspenseful nature of the game. Dialog and sound effects are an important element. While noises help keep you aware of your surroundings, teammate dialog provides a lot of information.
Screenshots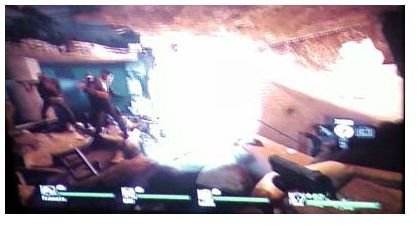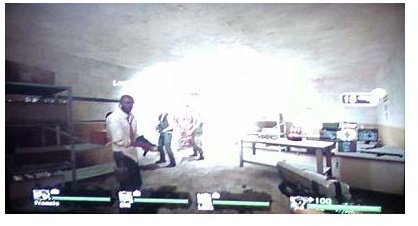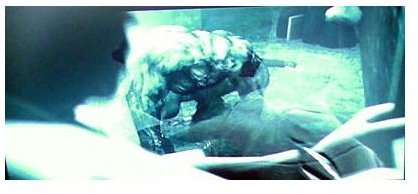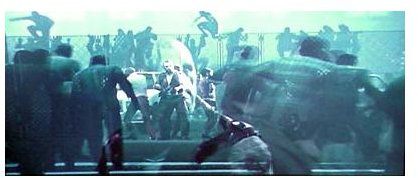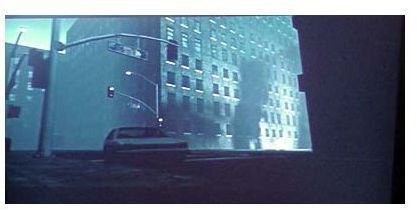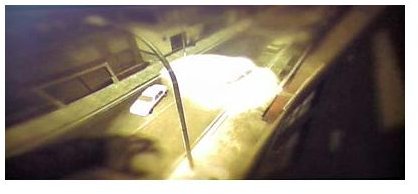 Game Play Options (5 out of 5)
This Xbox 360 game gives you a few playing options. Online, you can play co-op campaign or against another player (play versus).Without use of the Internet, a single player option is available. With this option, a campaign can be selected (No Mercy, Blood Harvest, Death Tool or Dead Air). You can also add additional offline players.
You will play one of the four characters in the team: Bill, Zoey, Francis or Louis. In Left 4 Dead, it doesn't seem to matter who you choose, since they all have the same skills and abilities. In the Xbox 360 version, you can identify your teammates by name, since this text is highlighted as a default above their heads. Health stats can also be viewed to keep an eye on their condition.