Top Five Adult Games for iPhone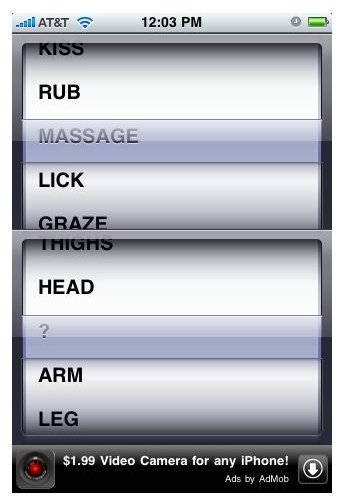 Adult iPhone Apps
You won't find too many adult games for iPhone, iPod Touch, or iPad in the App Store on Apple's iTunes. The main reason for this is that Apple decided to remove adult apps that had been deemed too sexy because they were too easily accessible to youngsters, plus things had started getting out of hand with the amount of pornographic content that was showing up. Since then, a flood of really poorly made adult iPhone apps has hit the App Store, but I managed to sort through a bunch of them to pick out what I consider to be five of the best adult apps on iTunes.
Adult Games
The title of this app may not be all that original, but it tells you exactly what to expect from this collection of adult games for the iPhone, iPod Touch, or iPad. For just 99 cents, you get eight different games like Truth or Dare, sexy dice, and more that I couldn't even begin to describe. The developer constantly updates this app, so it's worth picking up to see what the latest additions may be. Adult Games is the best adult app on iTunes.
Kinky Dice
_
Kinky Dice is one of a great many sexy dice apps you can find on iTunes. I chose this one because it is free. What the app does is randomly choose an action and a body part upon which to perform that action. You've probably seen similar sex dice in novelty stores, and this app gives you even more options than what you'd find on a pair of dice. This free app is ad-supported.
69 Positions – Sex Positions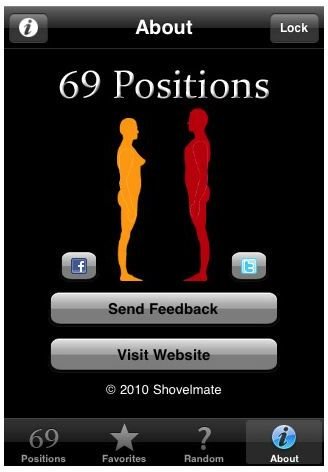 This app is a guide to 69 different sex positions. Each position is classified according to location and/or technique, and it gives pretty detailed explanations. In addition to the guide, this app supports a random function where you can let it pick a position for you. Sounds like fun, right? 69 Positions - Sex Positions currently sells for just 99 cents, so there's a lot of fun to be had for less than two cents per position.
Dr. Ruth's Sex Quiz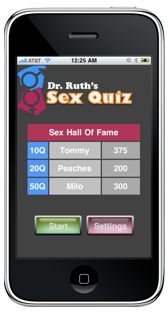 Everybody who was around in the 80's ought to know who Dr. Ruth is. You don't hear all that much from her now, but her name was synonymous with sex back in the day. With this free game app called Dr. Ruth's Sex Quiz, you get a neat little sex quiz that covers a wide variety of topics. The idea behind it is not only to impress someone with your knowledge, but also get a chance to perhaps learn something new. It contains over 500 different questions, so it'll keep you entertained for quite a while.
iKamasutra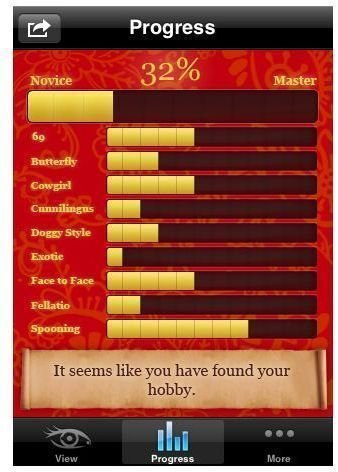 Several different versions of the Kamasutra can be found on iTunes, but iKamasutra – Sex Positions from Kama Sutra and Beyond Kamasutra is considered the best. As of this writing, the price is only 99 cents, but it does say on iTunes that this is a special sale price. What makes this app so special is that you can actually track your experiences with the famous sex positions in the book. This adult app is set up to track your progress almost like a workout routine app. You should definitely check this one out.