Top 5 Off-Brand Consoles You Should See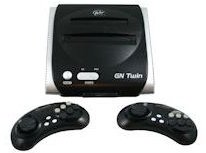 GN Twin Game Console
Ok, this one is more for us older gamers that still have some Sega Genesis or NES games lying around that we just can't bear to part with. The GN Twin Game Console is only a whopping $25-35 (depending on where you find it), and you can play both Sega Genesis and NES games on it. Now, you can't use it with any other old school games, such as the 32X or Sega CD's, but just being able to play some old school faves is worth the $30 you'll spend. And, you can easily switch back and forth between the two gaming systems to play different games easily.
Retro Duo Game Console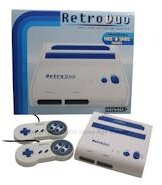 Here is yet another great, cheap console system that will allow you to play some of the old school Nintendo games on it. This system does handle a bit more, as you can play NES, SNES, Famicom, and Super Famicom games on this one system. And, you get to choose between three different color schemes when you order this bad boy. The price on this one? Well, it's a bit higher than the GN, but only about $10. So, you can expect to spend between $30-40 on this system, depending on where you find it.
Zeebo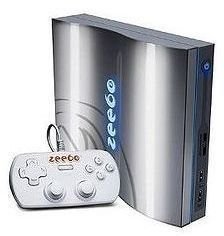 The Zeebo is a brand new console gaming system that was released on May 25, 2009 in Brazil. While this one sells for a ton more than the two we previously mentioned, a whopping $499.00, it is designed to help promote emerging countries like Brazil get into the gaming market and technology. There are already a ton of Zeebo games out there, from US faves like Resident Evil 4, Need for Speed, and even Quake, as well as many others out there. The good thing - you can download these games onto your Zeebo. It might take a while to see if the Zeebo will live up to all the hype, as it's getting mixed reviews.
Game Wave Family Entertainment System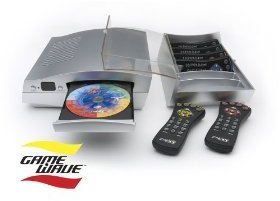 This console system was developed to market to a more "family friendly" target market. For this reason, most of the games on this console system are variations of word, trivia, and strategy games, such as Scrabble. The good thing is that you can use up to 6 controllers in this one gaming system, versus only 2 or 4, and they are all color coded as well to help tell them apart. So, the whole family can play. These retail for $99 and additional remotes for $25.
OnLive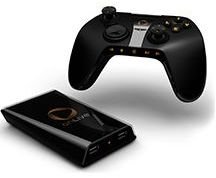 Now, this is one that is not out yet, but is getting a lot of hype. OnLive is set to release sometime in 2009, the date has been pushed back a couple of times. But, this is an exciting gaming console to be watching for as there will be games here from so many different developers, such as Atari, Warner Bros, and Epic Games, to keep you on top of some of the latest games. This gaming console will be one that you will use with your PC, and will be compatible with both Windows and Mac computers. Keep your eyes out for this one!
Overall
Basically, what I'm saying here is that you don't always have to spend the major money for a name brand gaming console to have a ton of fun. There are so many different off-brand consoles out that you can easily find tons of them that will provide hours upon hours of fun.