Top Ten Underrated Games Worth Getting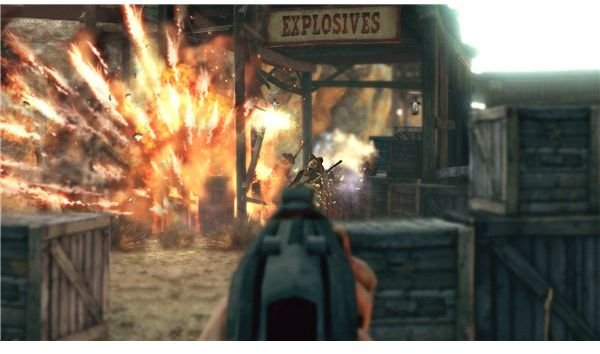 Call of Juarez: Bound in Blood (360, PS3, PC) - Underrated Games
Following a mediocre first entry to the series, Call of Juarez: Bound in Blood improved on the experience, piecing together an engrossing, immersive single player adventure that casts players in the role of a gunslinging outlaw in the Wild West.
Despite a fair Metacritic score of 78 across all formats, something went wrong when Bound in Blood hit the stores. It performed poorly, with less than 2 million units selling across all of its formats. The most commonly cited reason for this poor showing is the multiplayer experience of the game – while solid, it has nothing on the heavy-weights of the FPS genre, and without a superb multiplayer option, it seems as though modern games are doomed to fail.
Demon's Souls (PS3)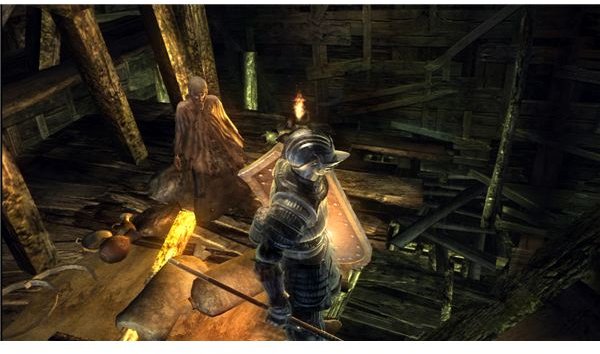 Quite possibly gunning for the hardest game in the current generation title, Demon's Souls was a technical and creative masterpiece. Amazing visuals mixed in with polished gameplay mechanics, make the game a rather positive experience, if you can just keep yourself alive long enough to finish the missions. An interesting multiplayer mechanic allowed players to see ghosts and spectres of other players across the world, and allowed them to tap into the last moments of dead players, warning of danger lurking ahead. The game even earned Gamespot's Game of the Year award.
When you look at the game's return of 1.23 million units sold worldwide, you're probably wondering why it's in our underrated games list. The simple fact of how perfect a game Demon's Souls really is makes this number seem like absolutely nothing.
Far Cry 2 (360, PS3, PC)
The first game in the Far Cry series was greeted with fairly universal acclaim, and the second, while not as well received, followed very much in the same vein. Some dodgy voice acting aside, it was a polished game that let players explore a completely open world, with many missions to have a go at in the African locale. A lot of its features set it apart from the typical FPS games flooding the market, and it was incredibly well put together. Despite this, it never really took off in stores.
Future Cop: LAPD (PSX)
Set in a cyberpunk-influenced future Los Angeles, Future Cop: LAPD places players in control of a next-gen law enforcement officer who utilises a high-tech mech to quell the crime wars of the future. The game was fun, featured a ton of cool enemies and bosses, and had a splitscreen multiplayer mode that was more than enough to cater for most players' needs, and featured only a few minor bugs. Special comment goes to the music, a mix of techno and industrial rock that easily gets stuck in your head.
Despite this, it remained an unknown title, failing to sell, and settled into the bargain bin of most retail outlets.
Lost Planet 2 (360, PS3, PC)
Back before it was released, Lost Planet 2 was one of the most anticipated games on the horizon. However, it was released to predominantly poor reviews, most of which pointed toward the poor AI and lack of control given to the player throughout the majority of the game, and all of the hype surrounding it quickly evaporated. The thing is, despite it being a flawed game, it's still fun as anything to sit down and have a play of. The truly epic bosses are a highlight, the co-op play is a real blast, and while it doesn't even come close to the best of 2010, the year it was released, it's still worth a look.
The Matrix: Path of Neo (PS2, XB, PC)
Written and directed by the Wachowski Brothers, the same pair behind the blockbuster trilogy, The Matrix: Path of Neo passed more or less under the radar. Some of this was due to the unpolished nature of the game itself, but much of the apathy towards the title can probably be attributed to the poor reception of the last film of the series, The Matrix Revolutions, which was panned by fans and critics alike. However, the series of events introduced in the game are a fresh look at what happened over the course of the films, and in between, and it is a fun game to play.
Pharaoh (PC)
Part of Impression Games' City Building Series, Pharaoh failed to achieve the success of its Roman-inspired counterparts. Yet it's one of the most enjoyable city building games this writer has ever played. The sheer scope of gameplay on offer was amazing – it could be a simple, lunch-break type game, or a tough, gritty, hard slog to create the perfect Egyptian city. The ability to recreate an ancient Egyptian city from its very birth, complete with massive pyramid complexes and monuments, made for a great game that stood up to the best in its field, and still does.
Tomba! (PSX)
A side-scrolling adventure game set in a mythical land taken over by seven evil pigs, Tomba! took no steps to downplay how ridiculous it was. It had such a long, engrossing demo version released on a number of PSX demo discs that it's surprising it didn't perform far better. However, its retail distribution was far weaker than its demo, and its status amongst underrated games is due to the fact it wasn't picked up by many simply because it wasn't there.
However, the cult status the game gained pushed the price of unopened copies so high that they would go for up to three times the original retail price, making it a rather valuable collector's item.
Transport Tycoon [Deluxe] (PSX, PC)
More or less ignored at the time of its release, Transport Tycoon Deluxe allowed players to construct their own transport empire over the course of 100 in-game years. It catered to a number of different playing styles, and gave players a huge amount of flexibility in how they achieved their goals of becoming a transport magnate. A number of glitches meant the game had limited critical success. Today, interest in the game is at an all-time high, no doubt thanks to the development and improvements made to the game's original ideas by the OpenTTD project.
Valkyria Chronicles (PS3)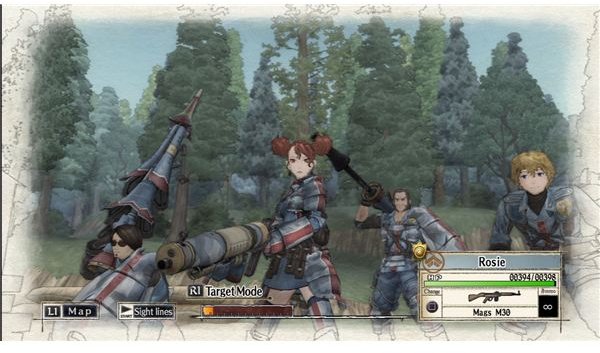 Set in an alternate world which has more than a passing resemblance to World War II Europe, Valkyria Chronicles places the player in command of a special unit in the struggle to regain their native land.
Probably viewed as just another JRPG making its way over into the Western market, Valkyria Chronicles was so much more than this. A unique battle system which blended RPG and shooter elements along with an interesting storyline went to waste, with it being released in close proximity to Little Big Planet and Resistance 2. It barely sold, placing it firmly within the ranks of the most underrated games around. It has since become a welcome addition to many gamers' collections, being a popular choice in bargain bins and second-hand stores.
References
All references from author's own experience and screenshots from respective games.